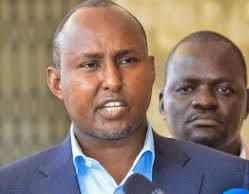 The BBI continues to stir reactions among Kenyans. Resentments are received on daily basis. Some rejecting it and others giving it unreserved support.
The collection of the BBI referendum signatures was stopped a day to the official launch of the exercise.
Most of the proponents of the BBI document have kept a low profile from the active Politics of the BBI report.
Raila flew to DRC, Ruto to Dubai and other leaders are having fan either inside the or outside Kenya.
In this afternoon, Junet Mohamed shared some photos of his whereabouts.He said this,have spent the afternoon at Ngong Hills Forest & Recreational Park. A beautiful and scenic place to hike and test the strength in your bones.
His remarks caused online reactions and some of them said this, BBI has caused big problem to the people.Others said that it appears that BBI has stopped operations.
Another group said that let him enjoy himself because there is a tough week ahead of him.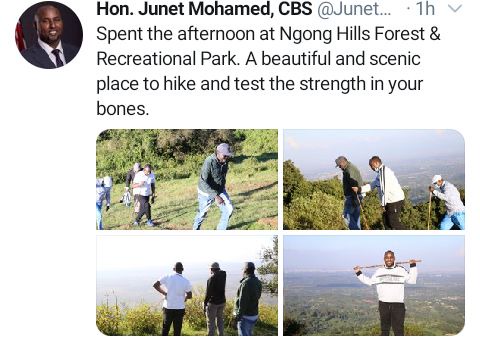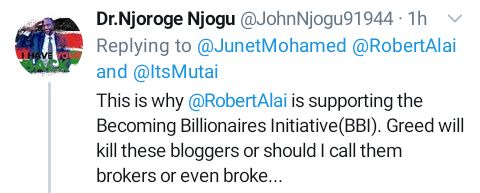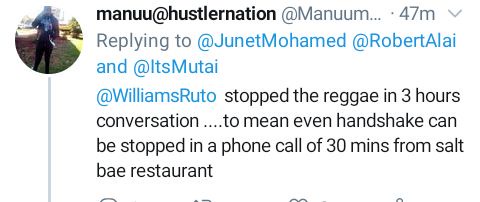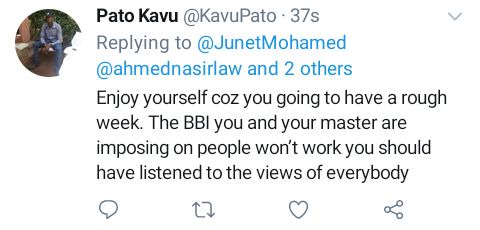 Content created and supplied by: Samatar123 (via Opera News )