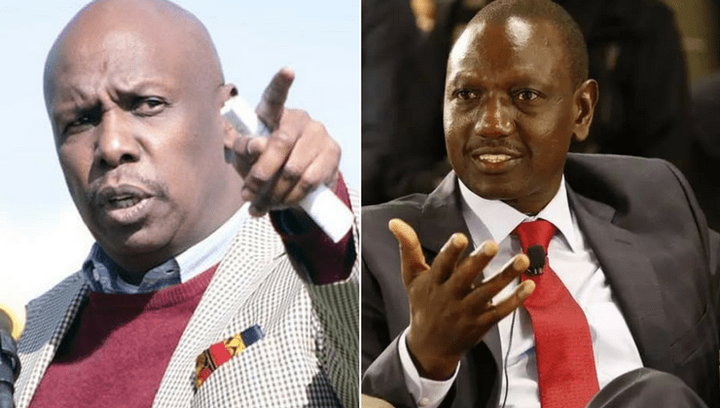 The deputy president William Ruto, has been on the forefront in calling out the Baringo Senator for inheriting wealth from his father, rather than working for it.
For starters, I wonder which Kenyan law criminalises inheritance of property from ones own parents. Secondly does Dr Ruto also know that his children will one day be judged for acquiring wealth from him? as well as the lucrative government jobs that they already hold at present due to his status as the deputy president?
On the other hand we all know what is criminal. Appetite for public land and resources. During the post election violence of 2007, Dr William Ruto grabbed land belonging to Adrian Muteshi. Court records from the case filed by the late Muteshi, reveal that Dr Ruto was forced to return back the land as well as pay compensation for the inconveniences caused to the plaintiff.
Also, Deputy President William Ruto is on record during a BBC interview in 2019 stating that the land which his Weston Hotel sits was irregularly acquired. His attempts to compensate the Kenya Civil Aviation Authority were turned down, and KCAA maintains that they need their land back.
ODM Secretary general Edwin Sifuna made unfounded remarks, about the alliance between Senator Moi, his counterpart Moses Wetangula, Moses Musalia Mudavadi and Kalonzo. He stated that the three were only after Gideon Moi's money and nothing else. While I might not know the real intentions of the three accused, I definitely know that Senator Moi is a grown man who is free to choose how he spends his money. Those dismissing the current alliance by the four leaders, should watch out come 2022.
Content created and supplied by: @Mzalendo1 (via Opera News )