Statehouse Facebook Page has found itself on the receiving end again after sending message of Condolence to a former powerful man who is still alive.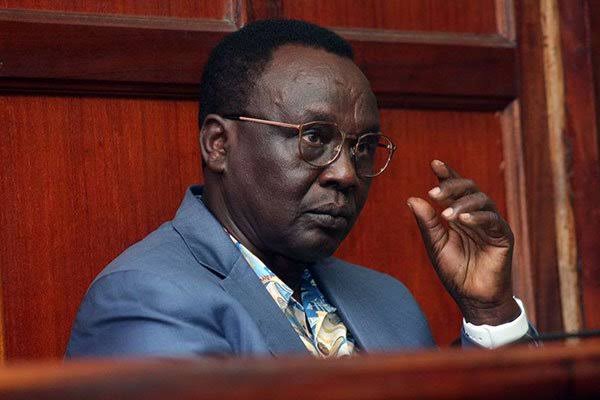 According to screenshots shared by Blogger Dennis Itumbi, former Statehouse Controller Abraham Kipatanui died yesterday. President Kenyatta then Mourned Kipatanui as a hardworking Kenyan Patriot who served the Nation for many years with great distinction. See the screenshot below;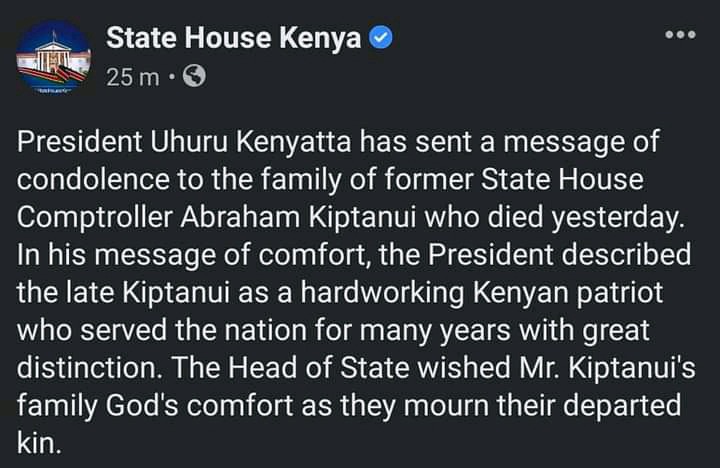 However according to Blogger Itumbi, the news is fake and the said individual "is alive".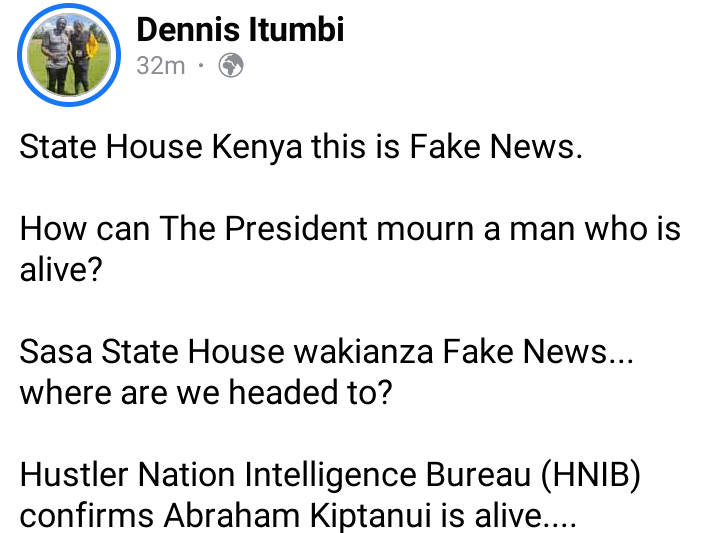 According to Wikipedia and Linked Kipatanui was born in 1939 in North of Rift-Valley. He was one of the powerful men during Moi's regime.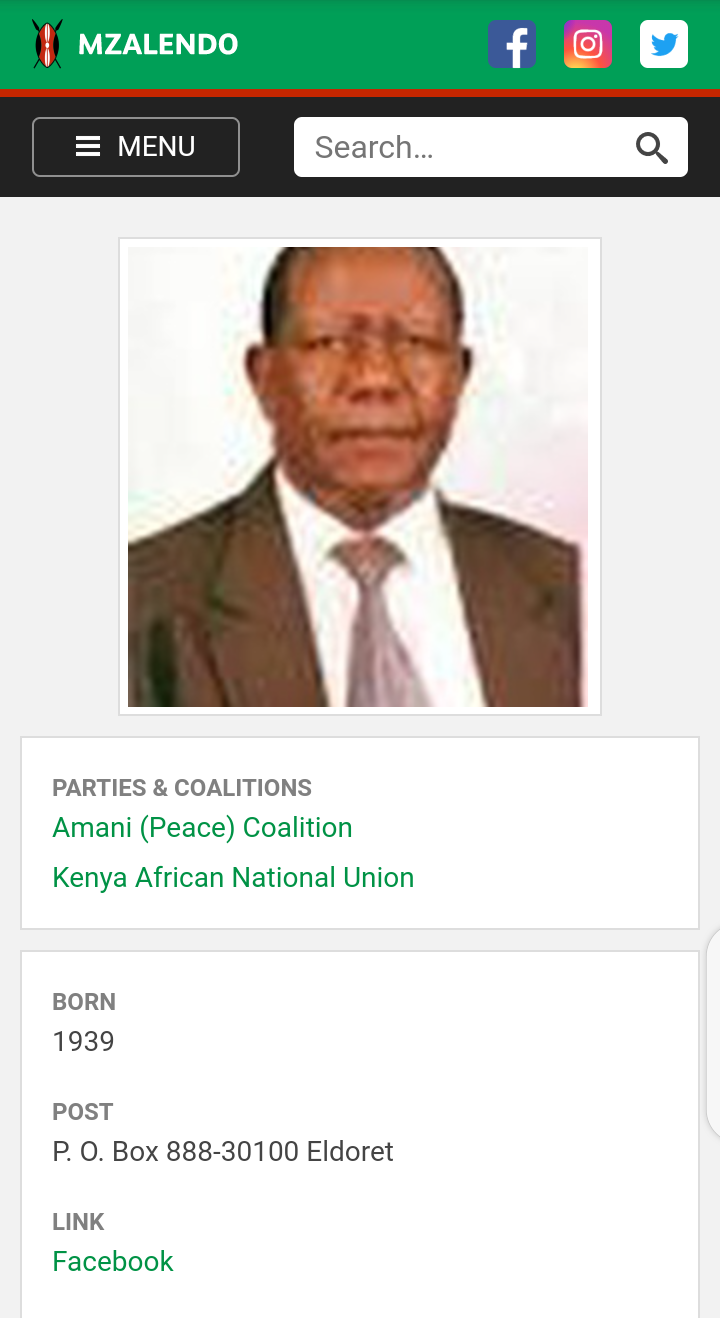 The twit has since been deleted. Kenyans are still waiting for an apology from the page. Below are some comments;
Wanyeike Kago; The admins of this page will soon mourn the president while he is loudly snoring in a room upstairs. Very reckless.
Ngugi Isaac; Which means the president is not even aware of whats posted on that page yet they wants us to assume he is in charge.
Keitany; What an incompetence from our head office? How do they consume intelligence information or there's nothing like that anymore? Kenyans we are on our own.
Ngacha; Shame on them can we as well mourn their boss in advance? what will be the feeling?
Eric Kisa; And when we say we have fake leadership in Gok they thought that we're against them how can you mourn a live person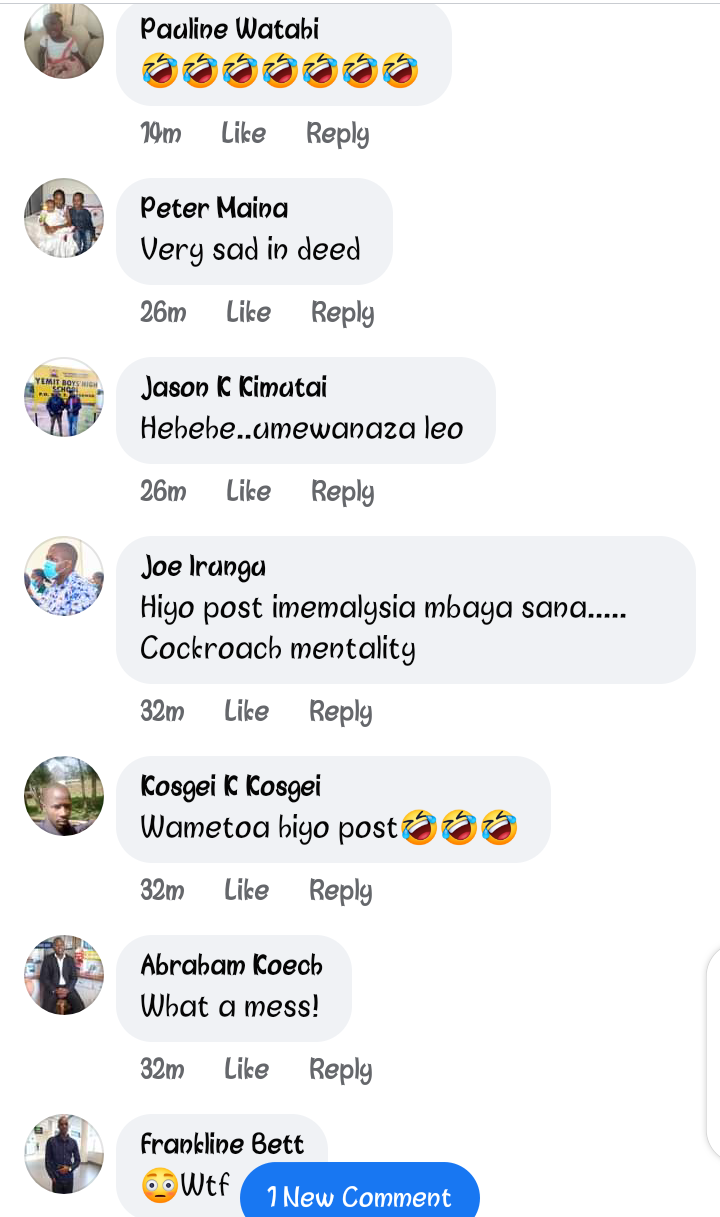 Content created and supplied by: Mkenya.com (via Opera News )