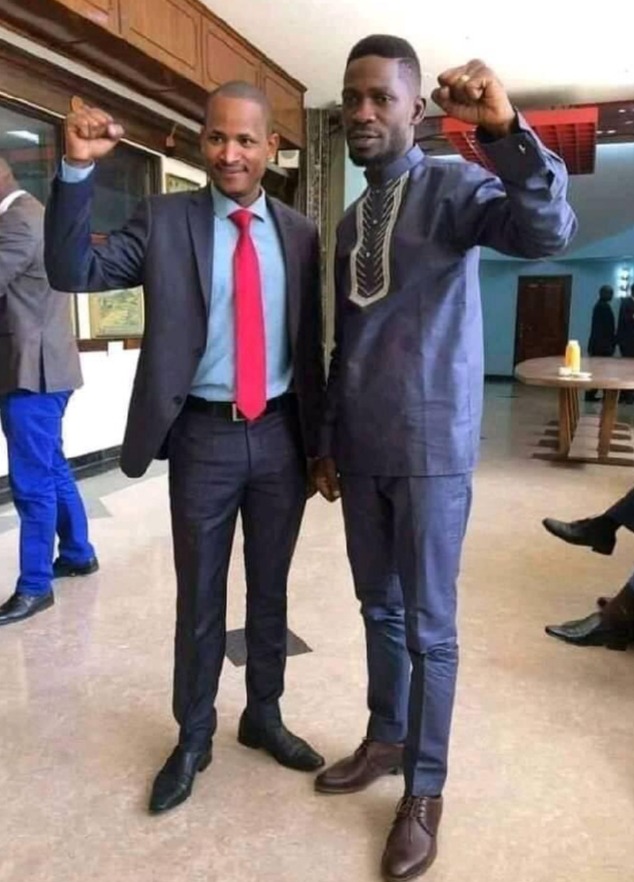 Uganda politics has drawn attention and concerns not only from it's citizens but also from its neighbouring country Kenya.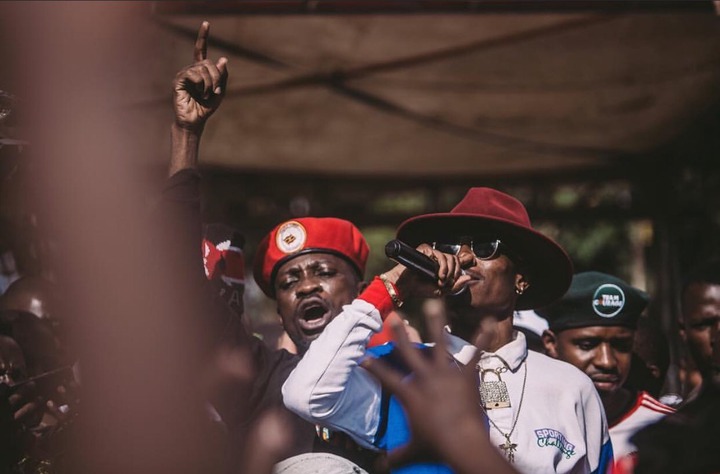 Today being the day the Republican of Uganda is going to vote in their political leaders we have witness great support from some of the of the public figures in Kenya and even Kenyans at large standing with one of the presidential candidate Bobiwine.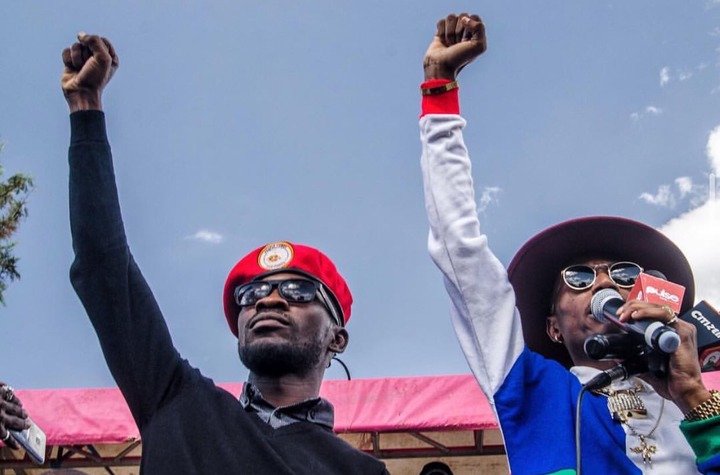 Embakasi West member of parliament Babu Owino earlier today posted on his Instagram account a picture of him alongside Ugandan presidential aspirant Bobiwine with an eye catching caption. Where he stated that he is in support of Bobiwine and dictators should not enjoy what they denied them. 
"I stand with @HEBobiwine dictators must not enjoy what they deny others," Babu Owino. 

Nitizens comments regarding Babu Owino's post.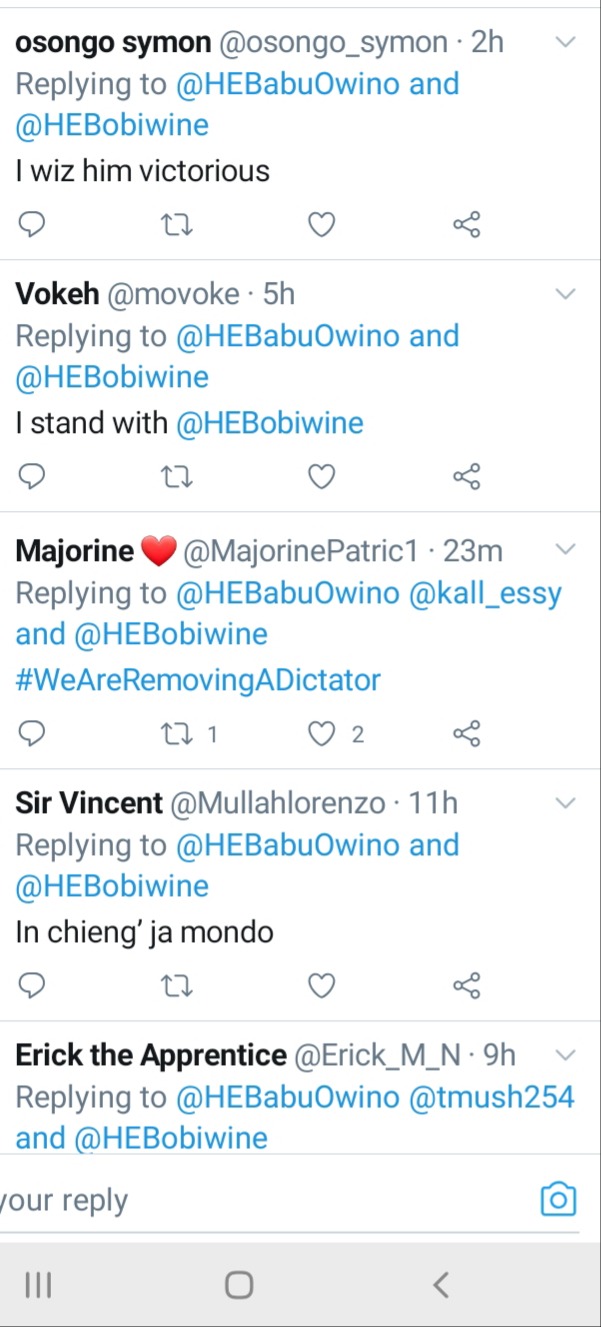 On the other hand socialist Xtian Dela had the following information for Ugandans. "Uganda!!! We can do this!!.. Museveni must fall!!.. We must remove the dictator!!.. Fun fact, when Museveni became president Bobiwine was just four years... Its time to change Uganda. Get out and vote! Vote! Vote for Bobiwine.... You got this bro".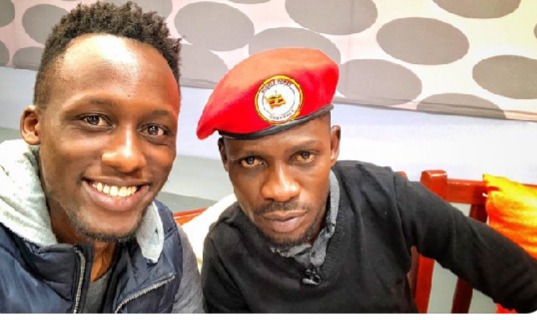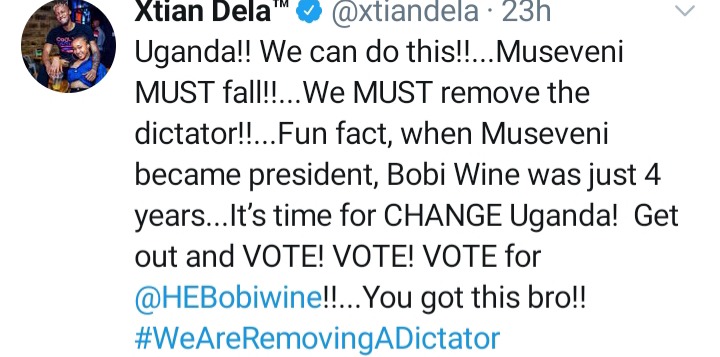 Nitizens comments on Xtian Dela post.
@Mkenya Andez
Hata hapa Kenya no need of electing someone in the name of hustler later akuwe dictator.. ambia bahati mtoto wa daina ashuke iyo gari.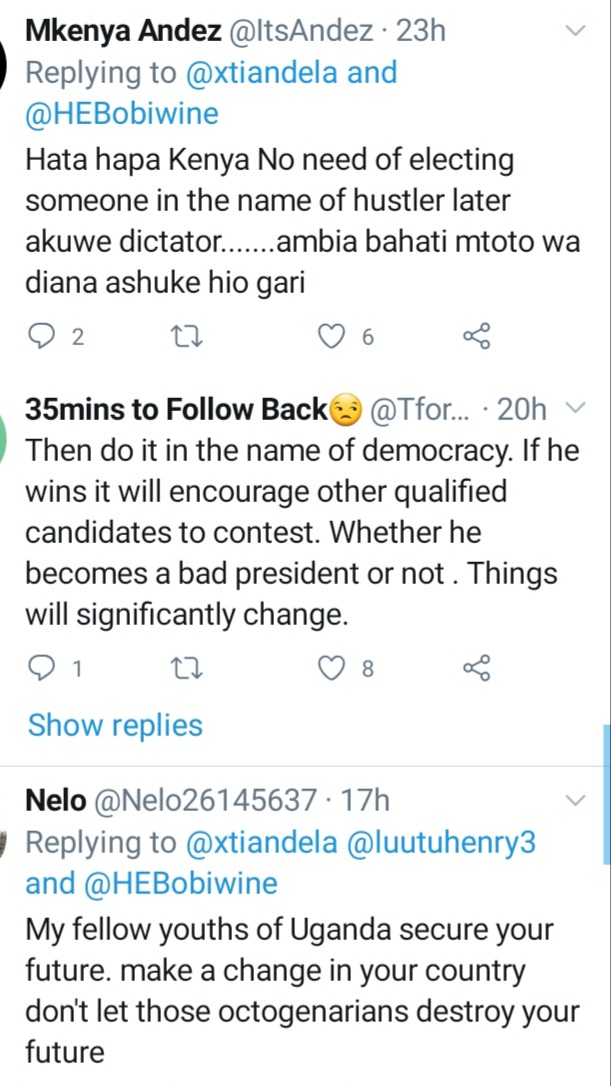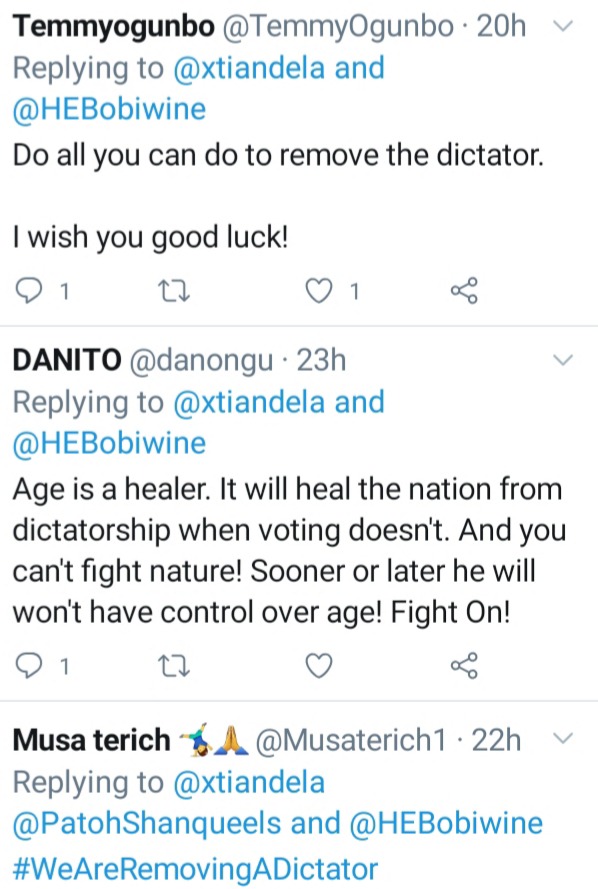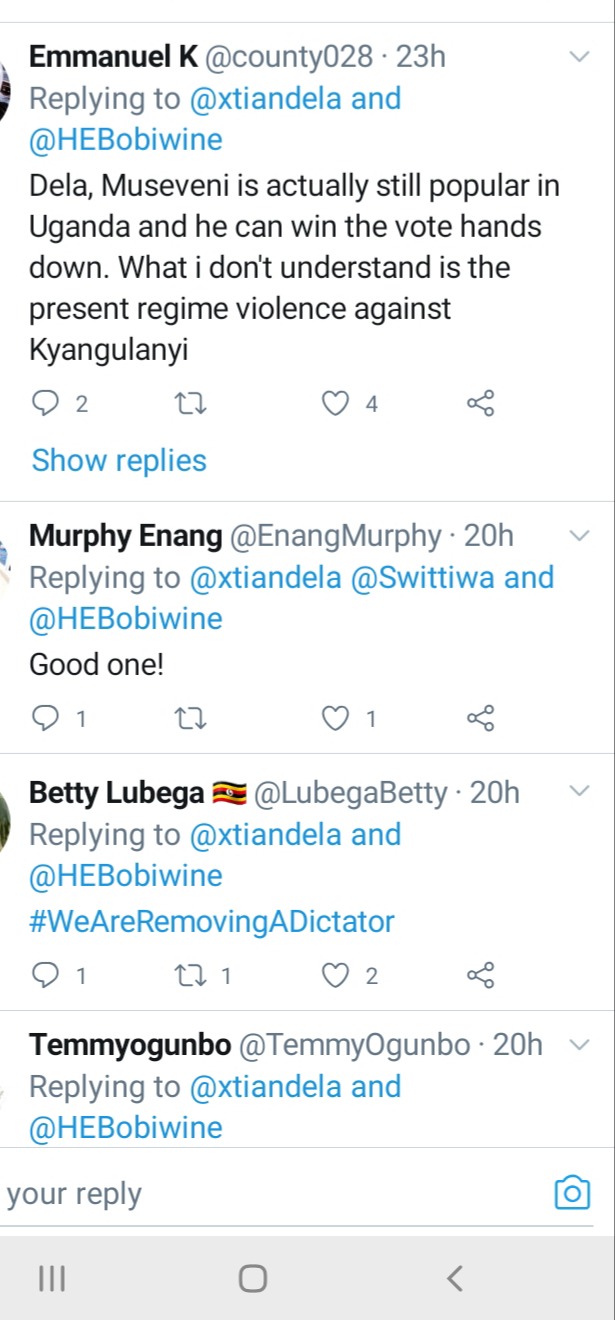 @Alex Mwakideu 
All the best Uganda.

Nitizens comments on Alex Mwakidue post.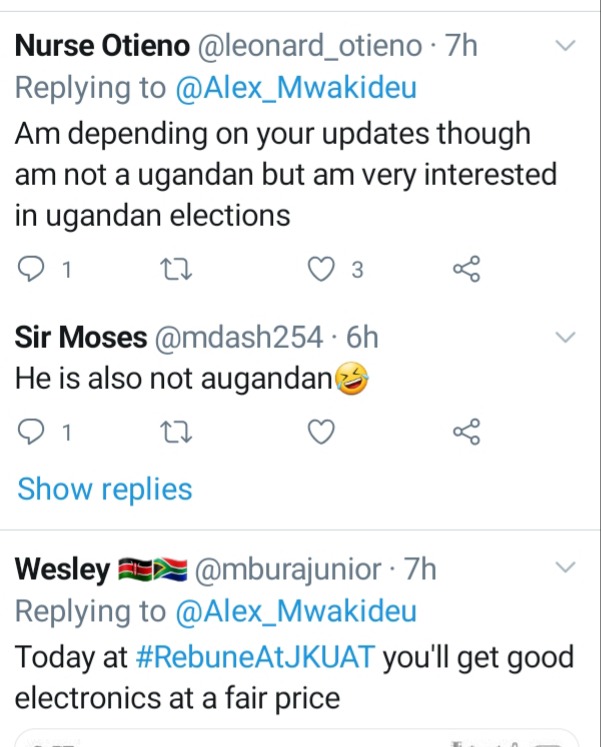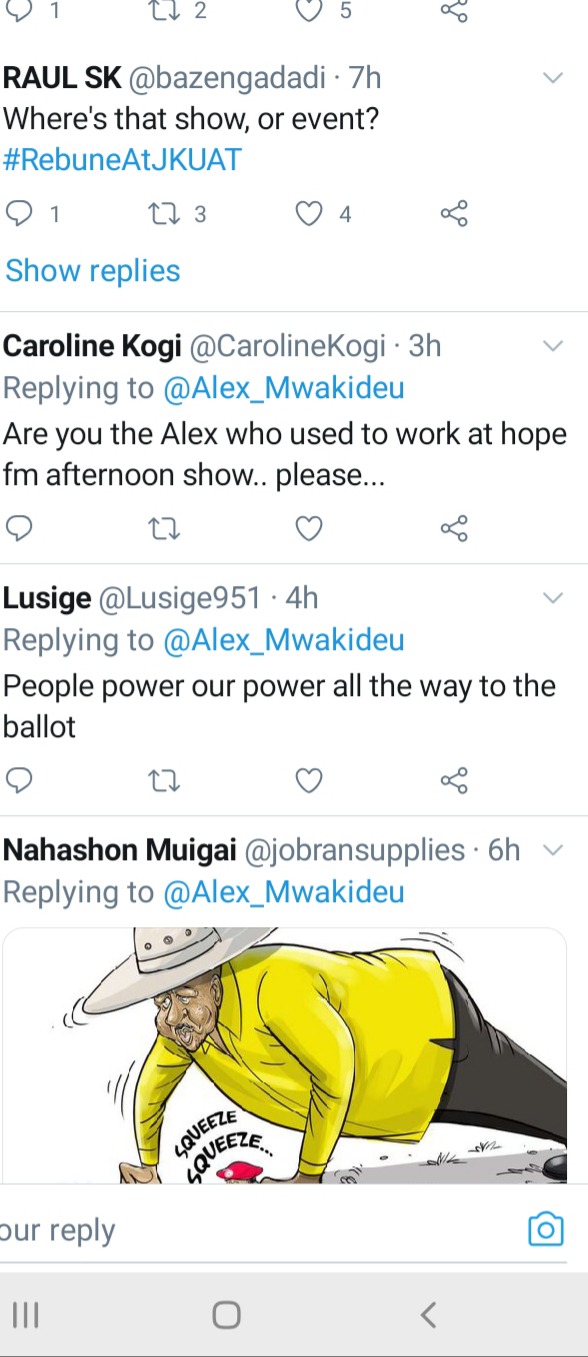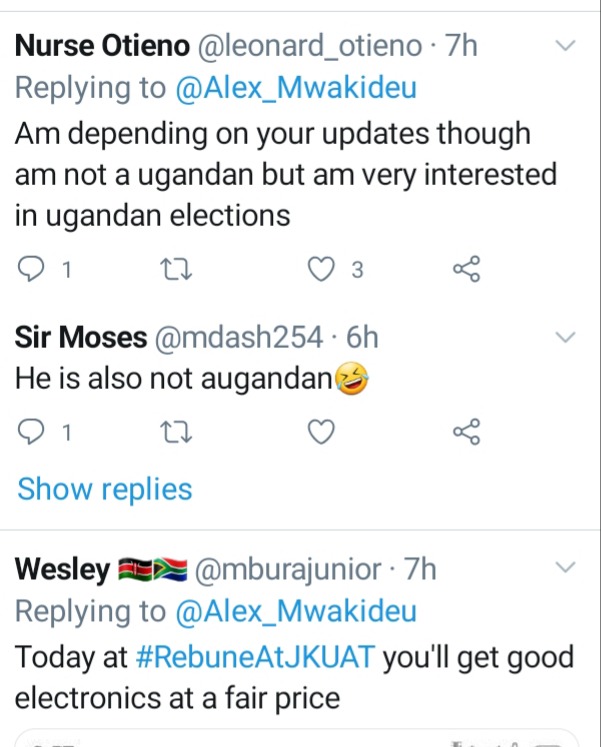 Content created and supplied by: Achungo50 (via Opera News )