After a long break, the parliament resumed, and just as expected, it resumed in a full blast. All the members came back fresh and energetic. They were all well rejuvenated and prepared for a tough fight that awaits them. After that long break, they have probably a lot to deal with but the main thing is actually going to be the BBI. As they wait for it, they will be dealing with the rest of the upcoming issues in their Parliament proceedings.
Today, things were hot as members disputed a bill proposed in the House. The public order amendment Bill being read for a second time caused heated debate which raised angry and fierce reactions from various Members of Parliament.
One of the legislators who reacted angrily as he breathed fire on the Bill is Tharaka Member of Parliament Gitonga Murugara. According to Gitonga Murugara, that Bill is a bad Bill which would not even been proposed in the Parliament House at the first place.
"This law is a bad law, it's a bad proposal. It should not have been brought here in the first place. It is illegal because it contravenes the principles of legality on which all the laws are based when they're being made or being passed by this house." Said Hon. Murugara as reported by 'Mzalendo'.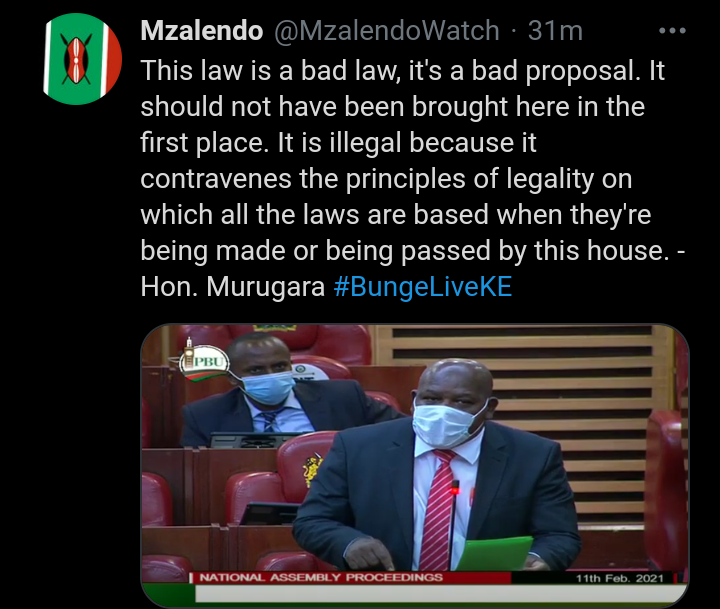 Content created and supplied by: bashirjuma03 (via Opera News )