A letter has been leaked online where the government through the office of the Chief has banned from planting maize for a while year in their farms.
The Residents of the two wards in Njoro Constituency in Nakuru County have been left baffled with the letter from the government banning them from maize farming over rising insecurity involving inter-community clashes and cattle rustling.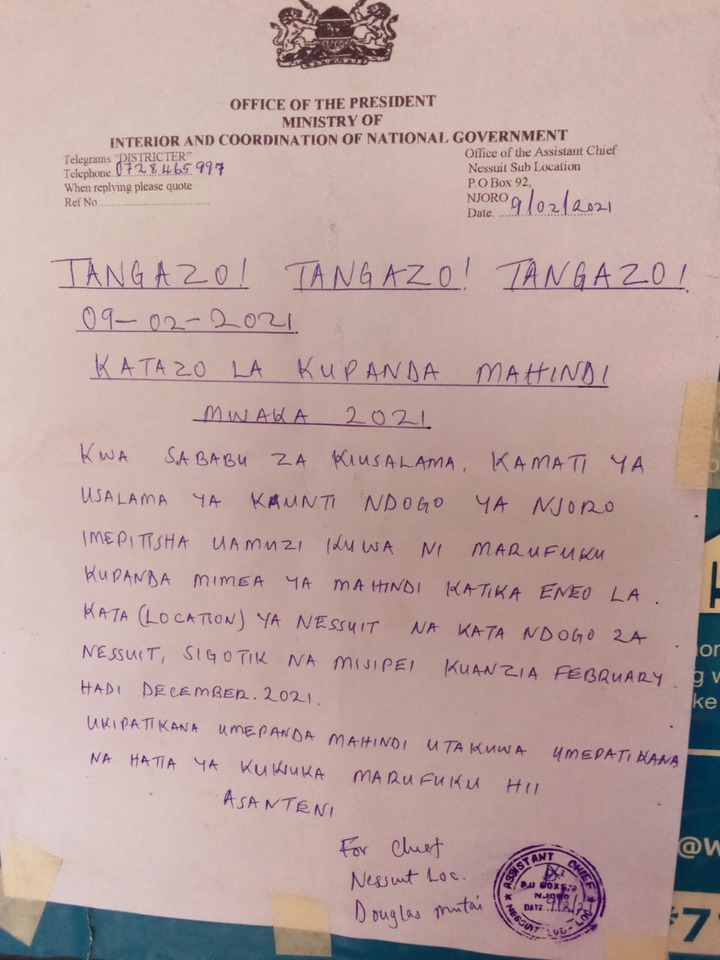 In the letter written by Naisuit Location Chief Douglas Mutai, who administers Naisuit and Sigoan wards, locals have been barred from cultivating maize for at least a year to allow security agencies to tame the runaway insecurity in the area.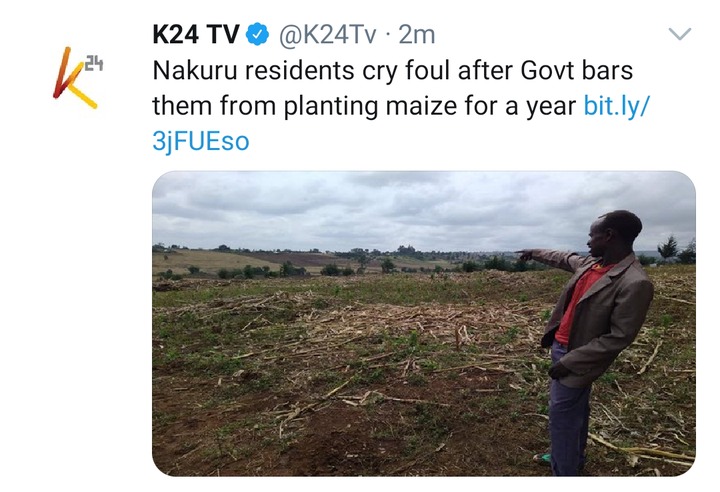 He noted that the Sub county security committee is responsible for the decision after having had deliberated on the issue fir sometime over the cases of the rising insecurity in the area.
The order becomes effective from February to December 2021 which the residents have described as a way of trying to interfere with the economic way if life of the people which should be discouraged.
Content created and supplied by: Jay_Moh (via Opera News )