Mzee Simeon Nyachae a former Finance Minister funeral church service is being held to celebrate his life, at the Maxwell Adventist Church in Nairobi.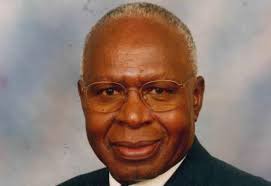 One of the things being done at his burial is the reading of his eulogy. During this reading, the document read the secret name members of his constituency called. The name which is is of the abagusii decent. Simeon Nyachae was branded "Nyambuche" which mean white hair, something that was a dominant feature of this great son of Kisii.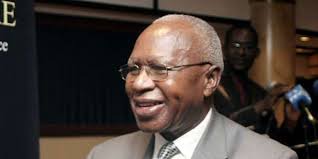 Other things mentioned in his eulogy include the fact that at Kisii High School, then referred to as Kisii Government School Nyachae held the record for tripple jump for a good 12 years before anyone could break it. This was among other sports in athletics in which he thrived.
Let us pray for the family members of this great father, grandfather and great grandfather as he rests in eternal repose.
Content created and supplied by: DerrickMaroko (via Opera News )