Their has been substantial doubt in Kenyans on Whom the President Will support in the forth coming election. However, the Daily nation magazine has revealed something today.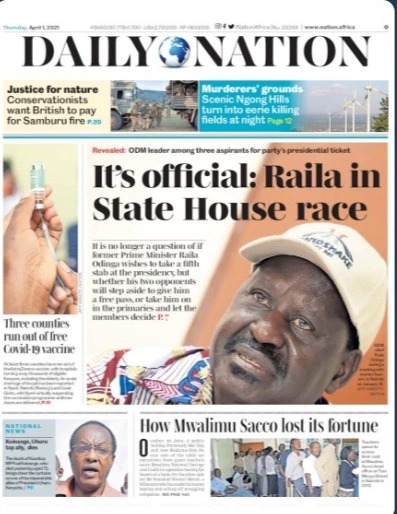 Although in the past two days, the NASA coalition has shown unstable relationship between its members, yesterday the suspense was cleared as their chairman stated that BBI initiative was ongoing and there is no any obstacle that will prevent its success.
However, the Standard Newspaper has too given a clear hint that Rails will be in the 2022 context. Comments have reacted to this statements where some Kenyans feel that it is the right time for Raila to take the country ahead. This seems to have come after the initial handshake between the president and the former Prime Minister. Although political gatherings were recently banned, hope is generating since many believed the lockdown to be the obstacle that will bring down the BBI initiative. The Standard Newspaper considers is very confident that he will be in the 2022 contest.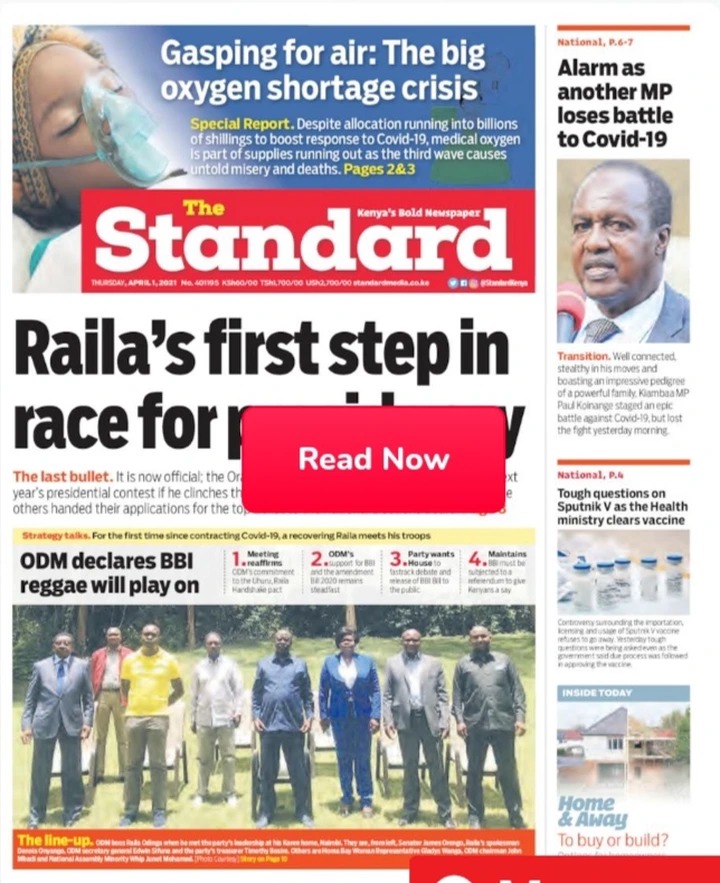 Taifa Leo is another magazine that has given hope to the prime minister's followers that the government was behind them. The magazine have revealed that the president is behind the success of the BBI initiative.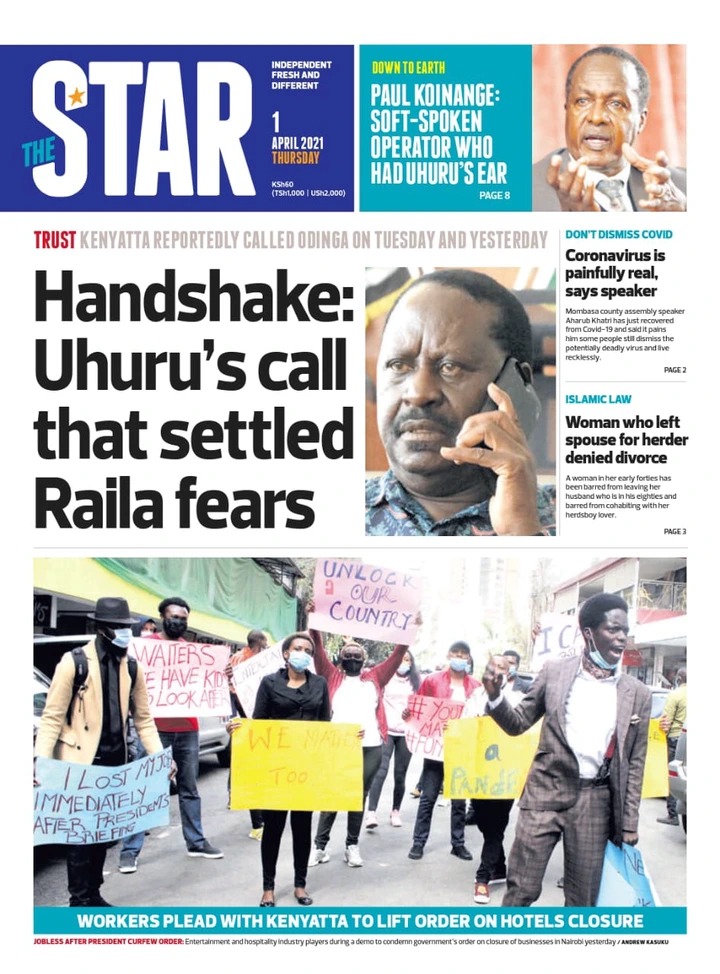 However, the Star magazine has shown its own headlight is it says that BBI is in Intensive Care Unit. According to them, they thinks, BBI have no success.
It is a hot debate on Whom Uhuru Kenyatta will support in the 2022 election that will probably declare the president. The big question is, will the election be free and far, or the president will be determined by the system?
Content created and supplied by: [email protected] (via Opera News )