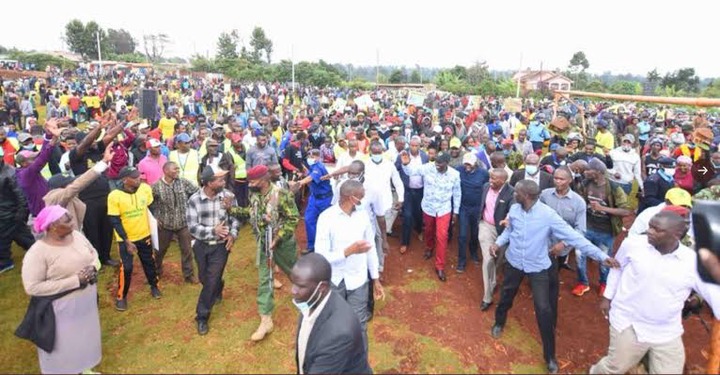 Doeputy President William Ruto in a crowd.
Things on the ground are quickly shifting for the deputy president William Ruto, as he experienced the second day of heckling, just a day after he experienced so in Isiolo county.
The deputy president has been enjoying the support from majority of youth, who seemed to resonate with him ideologies.
But since President Uhuru move to meet the central Kenya leaders in Sagana a fortnight ago, the ground has been shifting for the deputy president.
It seems that with each day, he is receiving resistance from the youth, who he used to enjoy support from.
With this drastic change in things, it seems hard days for the pro Ruto team is about to come, as more of the youth leaning towards the BBI.
President Uhuru and the former Prime Minister Raila Odinga have been hitting grounds, as the consolidate support for the document.
The move by the two principals seems to be paying off, as already there is resistance for what they don't stand for, and youth are starting to see the benefits of the BBI.
With this continues resistance, the deputy president will have to reschedule the way that he conducts his campaigns, as what he has been selling is quickly turning against him.
Content created and supplied by: Tebare (via Opera News )