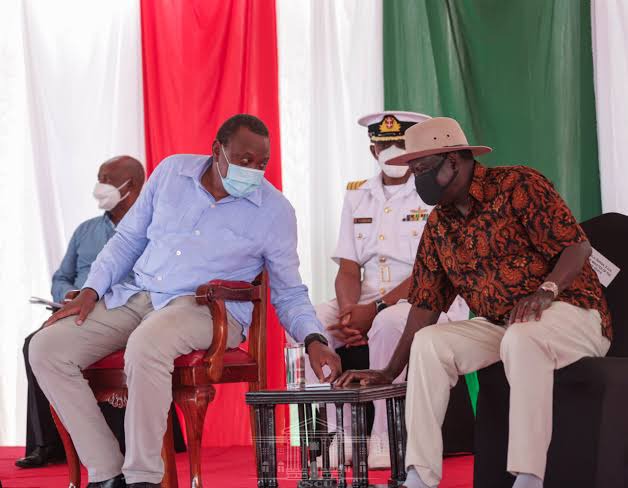 It was a super Tuesday for Raila Odinga and President Uhuru Kenyatta as their push for the Building Bridges Initiative (BBI) finally beared fruits in the most successful with 38 county assemblies voting Yes to the document.
That means that Kenyans will now be sent to the ballot box to decide whether to pass the document or not in what will be the most important part of the bill.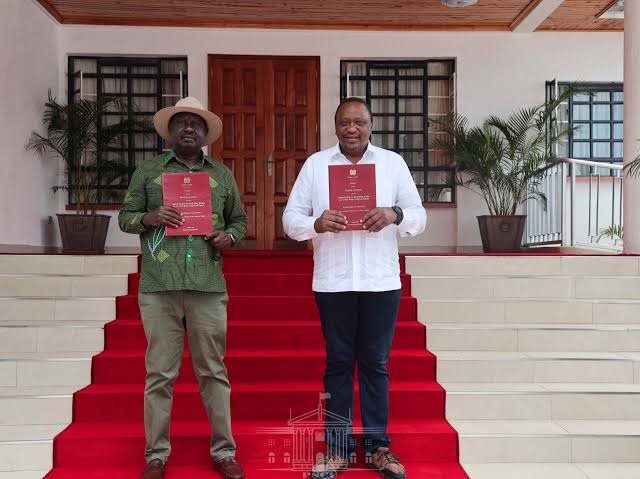 However as it stands, it is all smiles for the BBI proponents led by Odinga and Uhuru while the TangaTanga camp has been given a reason to re-evaluate after the bill passed in some of their strongholds.
That being said however, former Presidential candidate Martha Karua has delivered worrying news to Uhuru and Raila on the BBI warning them that they have nothing to celebrate about.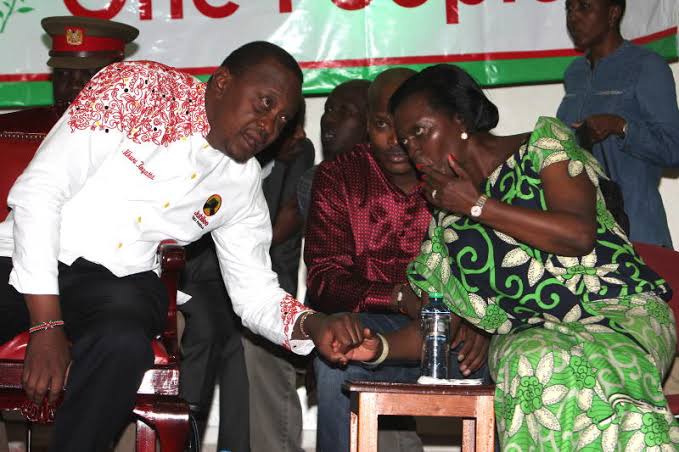 Speaking in an interview with KTN News this evening, Karua has questioned why MCAs were handed car grants late into the process stating that there is nothing to celebrate as it is only them who okayed it and not the people of Kenya.
Is the BBI was so sweet why the MCAs given a car grant late into the process? It is the MCA's that were impressed, not the people," she said.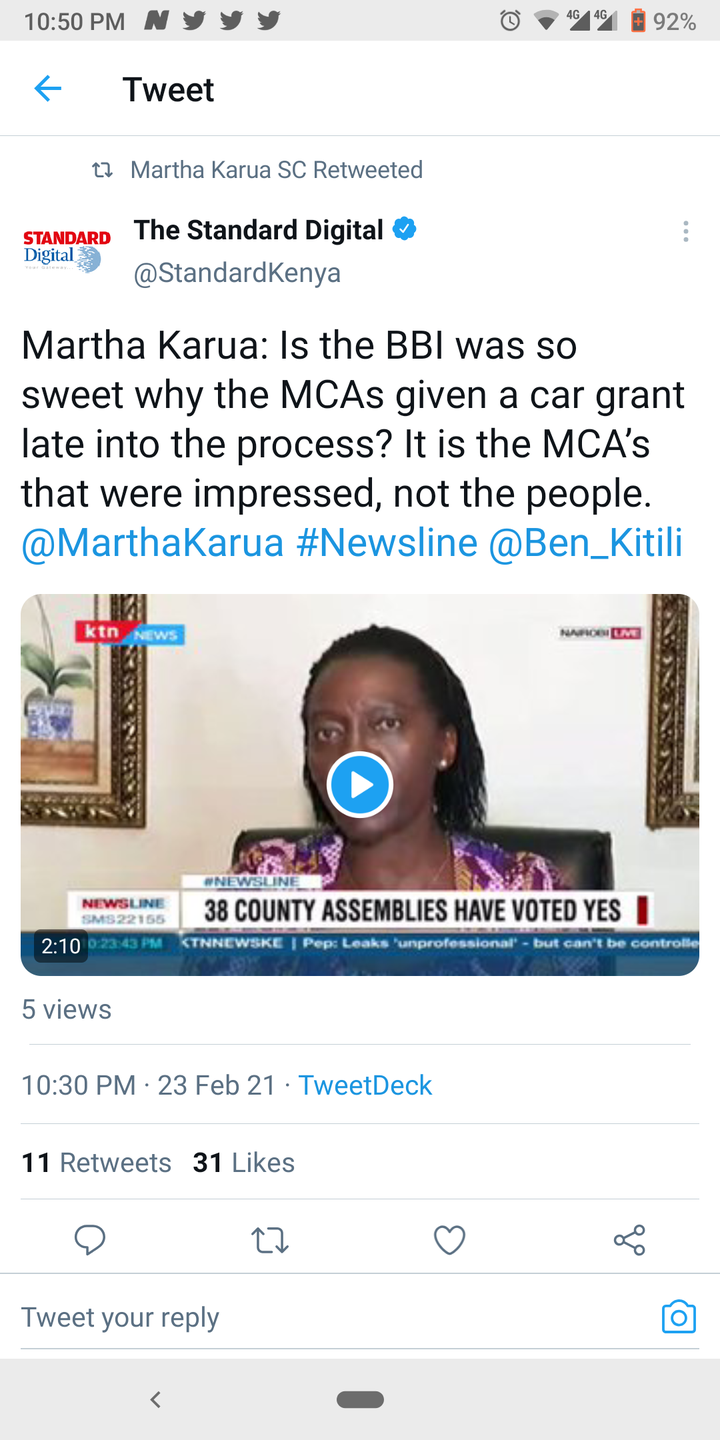 According to Karua, the document will fail miserably in the referendum and thus Raila and Uhuru should not celebrate as today's events had nothing to do with the will of the ordinary mwananchi.
Content created and supplied by: CommentatorNews (via Opera News )