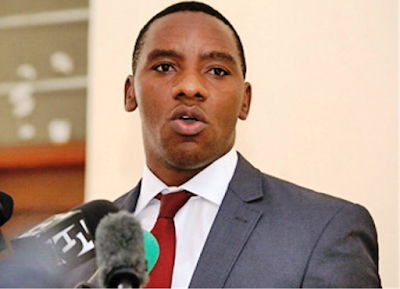 Former Dare-Salaam RC Paul Christian Makonda, he has adviced President John Joseph Pombe Magufuli to announce to the Citizens of the United Republic of Tanzania that Covid-19 is a National Crisis.
During an Interview with Fredrik Bundala widely known as Sky. This is what Makonda Stated, " From the beginning I revealed through an Interview that President John Joseph Pombe Magufuli was just playing Political games. But in real sense Covid-19 was present in Tanzania. My advice to Magufuli, let him announce Corona virus as a National Crisis." Said Makonda
Covid-19 was firs witness in Africa in on 8th March 2020. Surprisingly, President Magufuli asked his Citizens to normalise their daily Activities without any Fear. He also asked the Security Personnel to take action against those people who will be found wearing masks or even Sanitizing.
Magufuli made his people believe that Covid-19 was no more in Tanzania. A few days, some Government officials from Zanzibar died because of Covid-19 Pandemic. Should Magufuli now announce Covid-19 as a National Crisis, after being quiet for days?
Content created and supplied by: IddAbia (via Opera News )