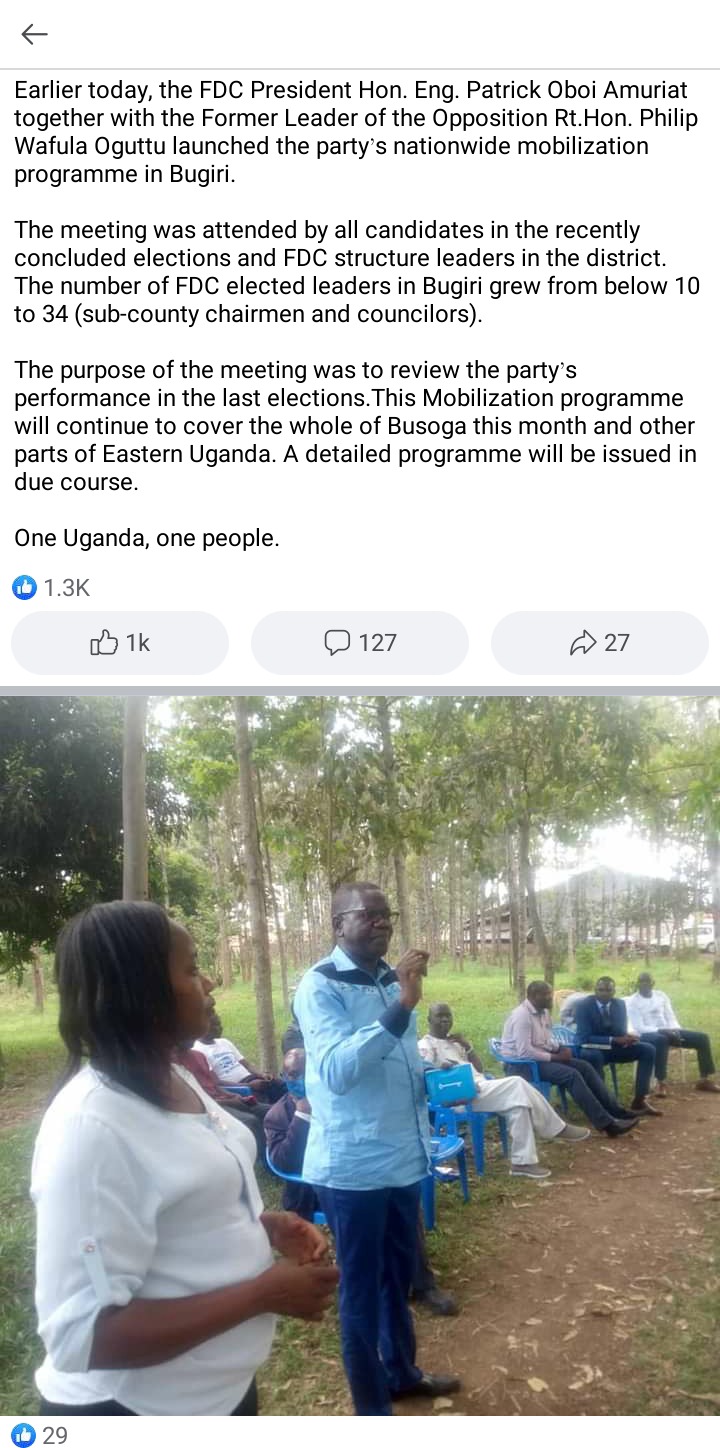 His remarks came few days after he made a meeting with the forum for democratic change (FDC) party officials in Bugiri.
The impromptu meeting was attended by all the party candidates in the recently concluded elections. It is anticipated that the purpose of meeting was to review the party's performance in the last general election.
Patrick asked fellow members to engage the next gear plan B. In his words Amuriat said the election thief Mr. Museveni must be made uncomfortable. We can't give Museveni an extra day of peace. We begin now with our plan B. We are not going to be led like sheep going to the fields as if we don't have heads," Said Patrick oboi Amuriat.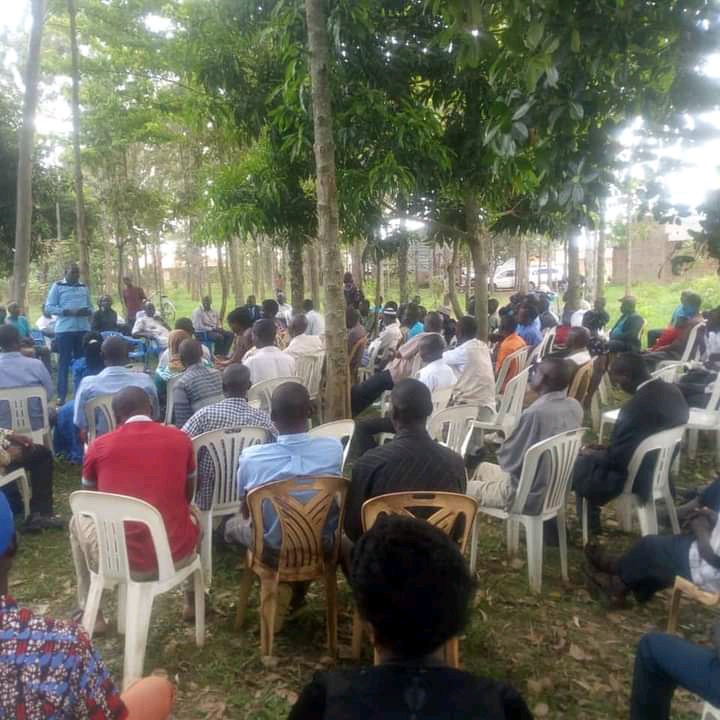 He added as forum for democratic change (FDC) party, they will be making pronouncements in the course of next week to give directions to Uganda to take charge and liberate themselves.
Amuriat also accused the former presidential national unity party candidate, Bobi wine for being selfish.
Patrick said the political programs for Honorable Kyaguanyi will not work out because he decided to sideline fellow opposition leaders.
According to Oboi,Wine has never reached out to any opposition political party leader on how they should handle themselves after the disputed elections and that is why he is failing in every plan he is implementing.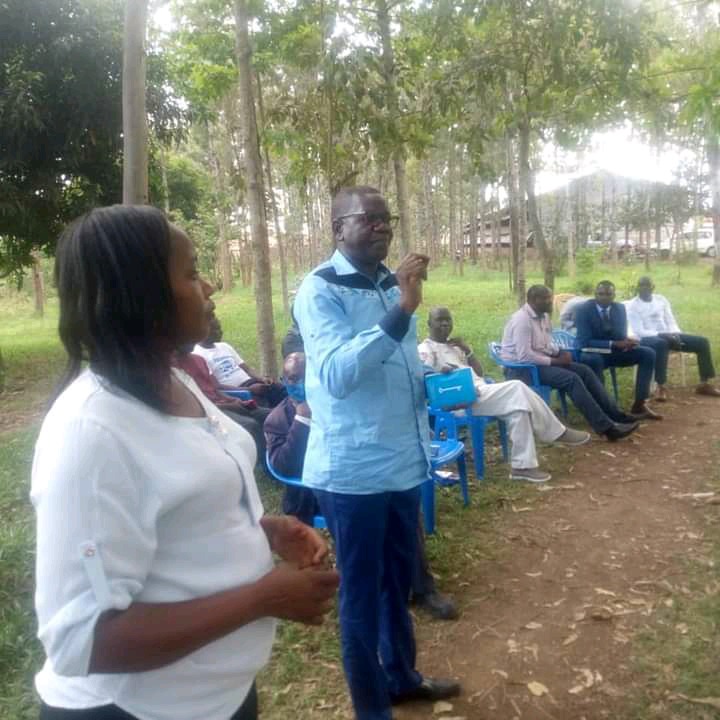 Amuriat said wine recently made announcements for peaceful protest but it didn't work out because he hadn't mobilised well his supporters and that is why it didn't work out.
Patrick said their selfless duty is to liberate Uganda even when the security forces uses tools to persecute them. He said their resolve to struggle remain unchallenged.
He wished everyone a happy eater celebrations and assured the leaders that a detailed programme will be issued on due course.
Content created and supplied by: Olili (via Opera News )