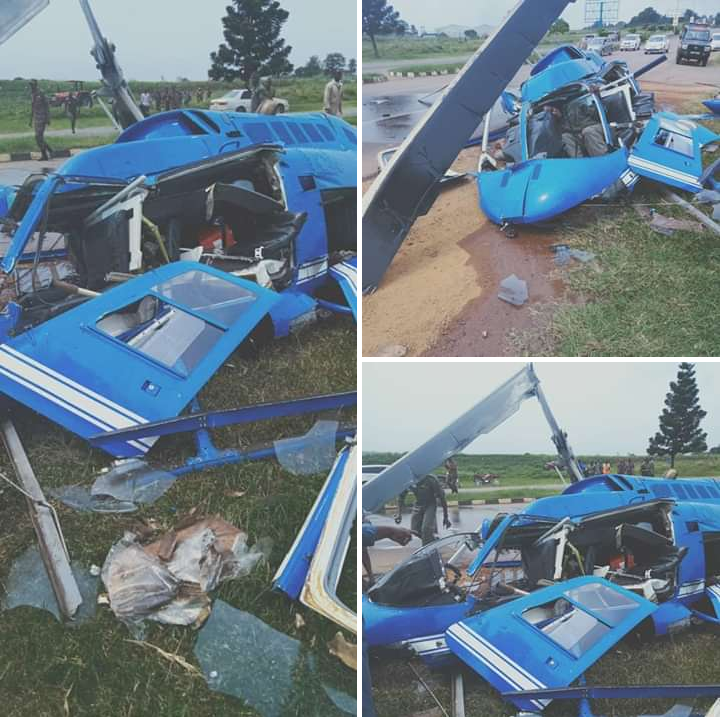 Earlier on Thursday February 11, a chopper belonging to the Uganda People's Defense Air Force crushed four minutes after take off near Spennah beach in Entebbe . According to reports, the said incident involving the blue UPDF chopper took place at 2pm and was being piloted by two cadet trainees.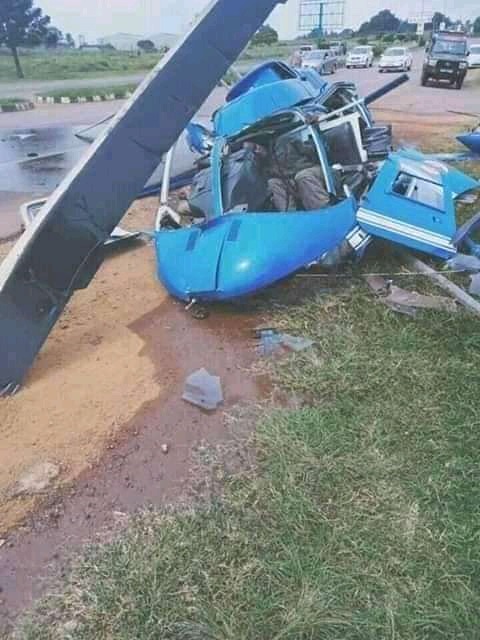 Luckily, the occupants survived but were in critical conditions. Only Ambulance attendants were immediately dispatched as the security personnel barred people including journalists from going close to the scene.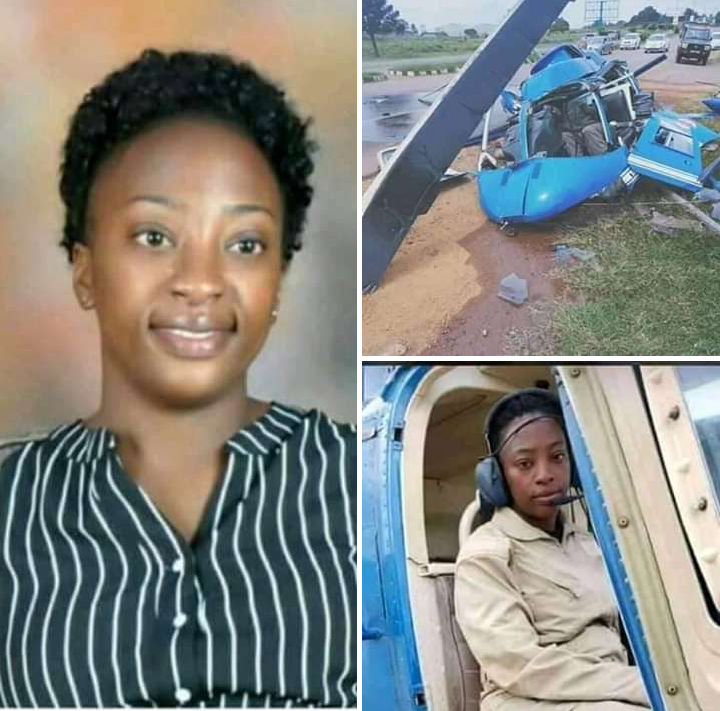 News coming in indicate that one of the pilot named captain, Busingye Carol has passed on hours after being taken to hospital. Her death was officially announced by the spokesperson of Uganda People's Defense Forces.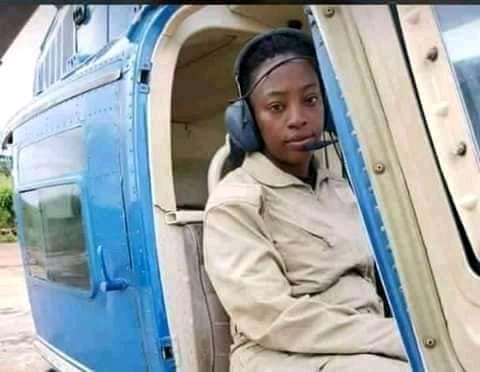 Spectrum media: "Captain Busingye Carol has been one of the occupants of the ill fated helicopter has passed on according to the UPDF spokesperson Flavia Byekwaso."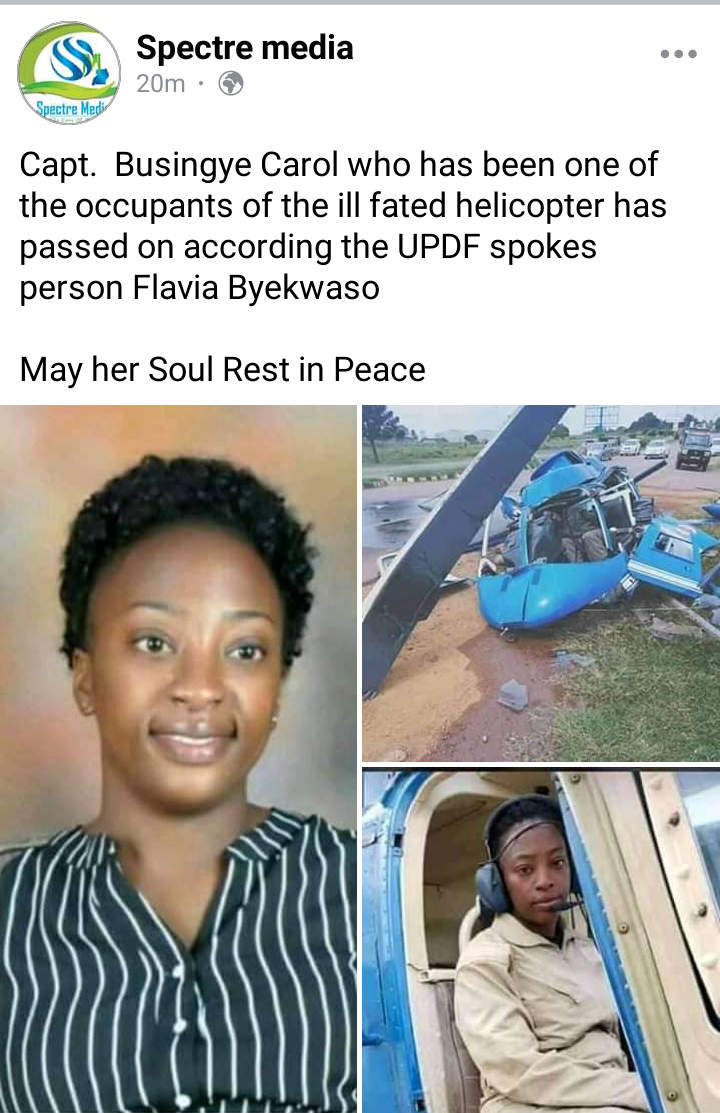 Following the sad news, here is how Netizens reacted. 
Esther: "Bambi, our sister in the Lord captain Carol Busingye has gone home to be with the Lord."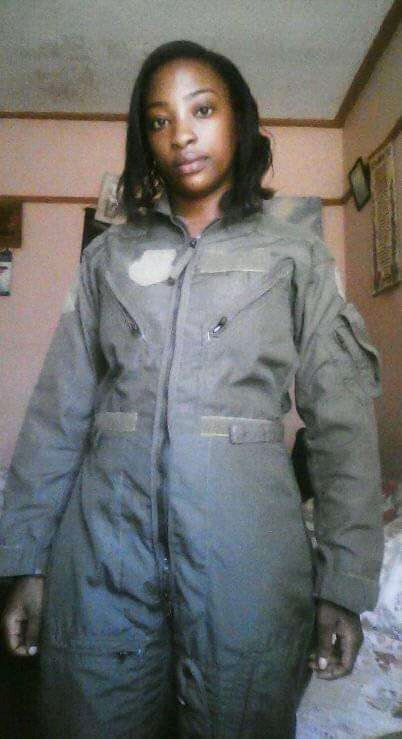 Maryline: "So sorry to her family. May her soul rest in eternal peace."
Chan: "My condolences are with the grieved family. May God comfort them...but am wondering how this helicopter just crushed into pieces yet the ones we see on TV always explode."
What's your take on this? Leave a comment and share widely.
Content created and supplied by: Omba254 (via Opera News )