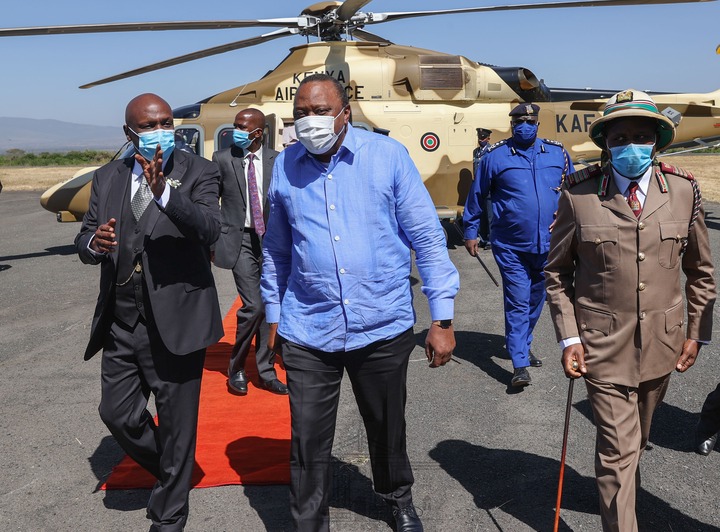 Several hours after President Uhuru Kenyatta made remarks about not handing over power to the corrupt leaders, the debate is still raging among Kenyans over the issue.
The former Kakamega Senator Boni Khalwale who has since joined other Kenyans in deciphering the President's statement told President Uhuru Kenyatta that when time comes for handing over, he will not be able to hand over to anyone apart from the person who shall have won.
"Mr. President, the constitution prescribes that thou shall hand over only to the person elected, not the person off your choice," twitted Boni Khalwale.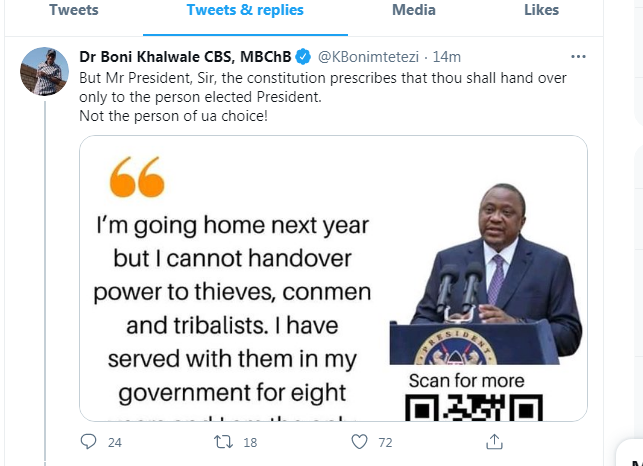 This tweet by the former Kakamega Senator seemingly echoed what had earlier own been said by a veteran journalist David Makali in a series of tweets.
According to Makali, Kenya operates within laws stipulated in the constitution and therefore President Uhuru will have to abide by the law during the power transition.
"Someone remind His Excellency the President of the Republic of Kenya that the country is a democracy. He shall hand over to whoever Kenyans shall elect in accordance with the great constitution of Kenya," twitted David Makali.
Initially President Uhuru had resorted to not talking about the 2022 succession politics and he even urged members of his government against always politicking instead of working however he has changed tact in the recent times.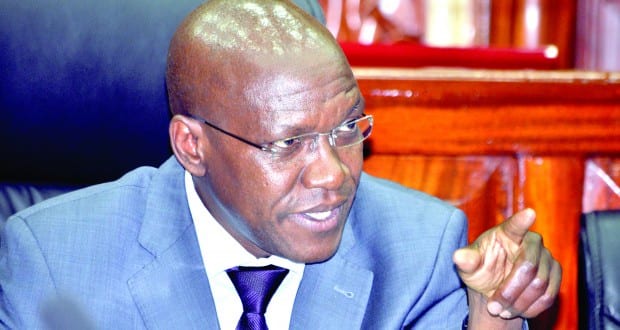 Currently President Uhuru Kenyatta has been taking issues head-on and at times criticizing the people he thinks are dragging him backwards. It all began in Malulu during the funeral of a mother to ANC leader Musalia Mudavadi where he said that Kenya has been ruled by two communities for long.
This statement triggered many reactions among politicians just like Wednesday's remarks. 
Content created and supplied by: @DivexKE (via Opera News )