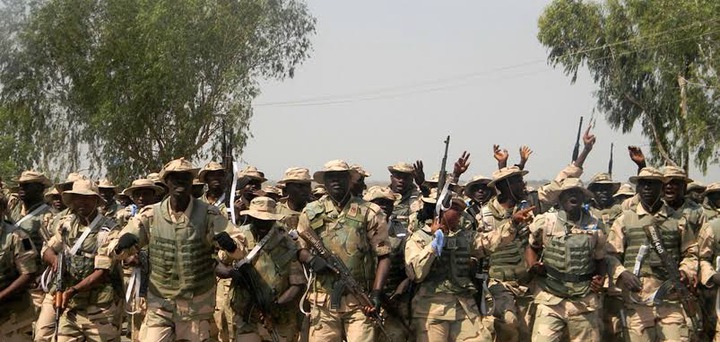 Global Fire Power (GFP) unveiled its 2020 Global Power index which ranked countries in the world based on their military forces. The ranking assessed 138 nations, including 24 from Africa. GFP bases its rating on five criteria namely: the number of serving military members, the naval force, fuel availability for military operations, the number of jet fighters, the defense budget, and logistics flexibility.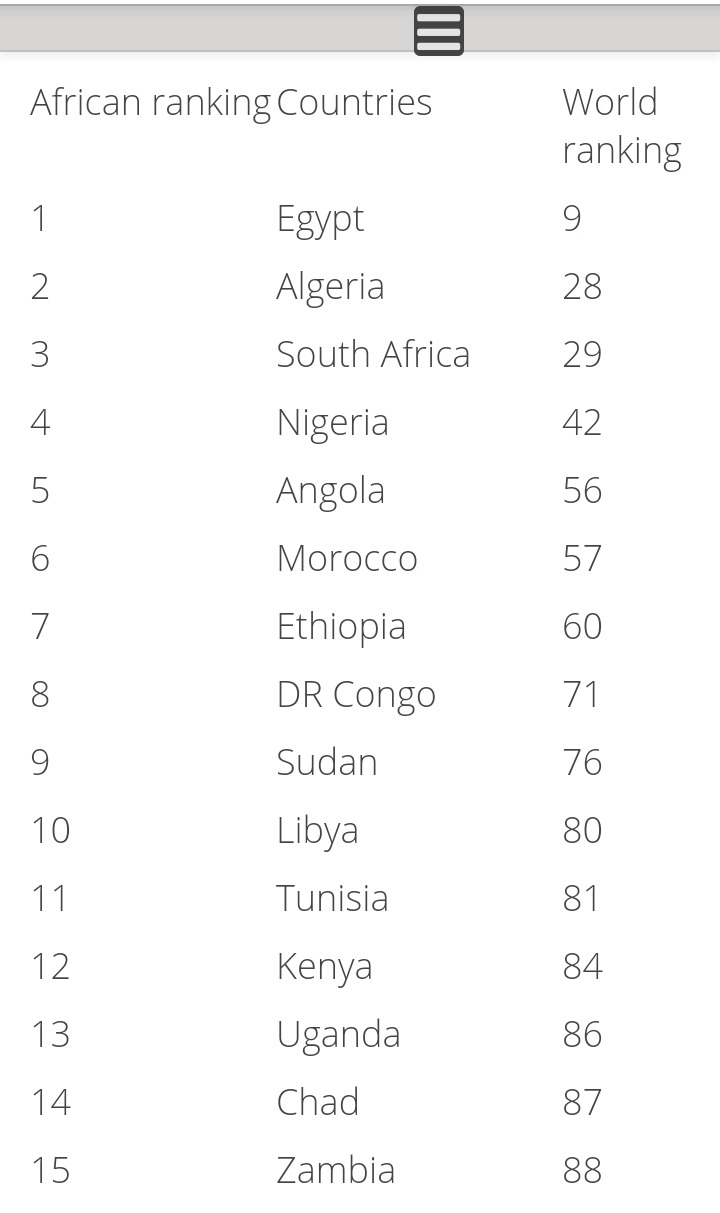 Egypt remained at the top with a power index ranking of 0.1872. It has a estimated military strength of 920,000 soldiers and 11,700 armoured vehicles. It is the only one from Africa in world's top 10 coming ninth.
Following closely is Algeria with power index of 0.4679. This comes South Africa with index of 0.4985. Fourth is Nigeria with a power index of 0.6485. Angola closes the too five list with a score of 0.8379. Morocco, Ethiopia, DR Congo, Sudan and Libya follow respectively to form top 10. Kenya comes as number 12 after Tunisia.
The perfect power index score, according to GFP, is 0.0000, meaning the farther a country is from this score, the lower it ranks. Let's note the ranking does not take nuclear power into account and does not penalize landlocked countries that have no naval forces.
Content created and supplied by: RetlaWalter (via Opera News )