Bahati Member of Parliament, Him Kimani Ngunjiri has now come out to million the death of the late Senator for Garissa County, Senator Tussuf Haji.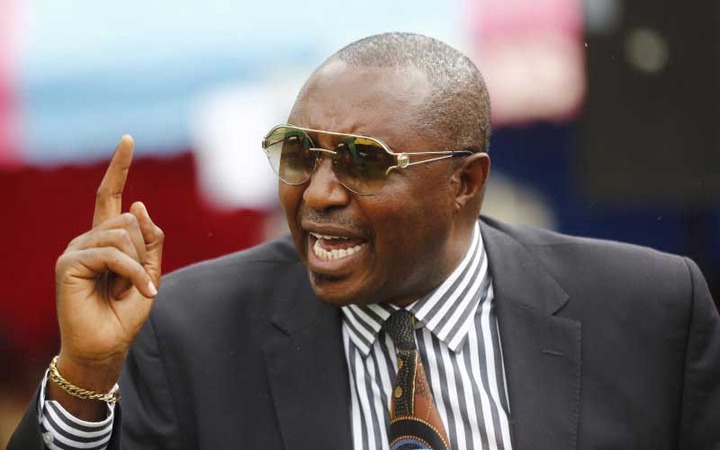 Haki, at the time of his Death, was the Chairman of the BBI Taskforce that prepared the 2020 constitutional bill currently being examined at county level.
According to Kimani Ngunjiri, Haji was his close friend, something that man may not be in position to know. While he (Ngunjiri) was the Chairman of KANU Political Party, Haji was then the Provincial Commissioner for Nakuru District, as it was then known, current Nakuru county.
During this time, Kimani delivered that Haji would only stand for the truth, however the consequences.
On a controversial point, Ngunjiri stated that it is this truth that mere him declare and reveal that the BBI process, which he was chair to, was altered and thai it was not the way they, the taskforce, prepared it.
Kimani Ngunjiri: He was an elder whom I worked very closely with when I was the KANU chairman,and he was the P.C Nakuru. He always stood with the truth even at the hardest of times especially during this BBI process where he mentioned that the document was altered.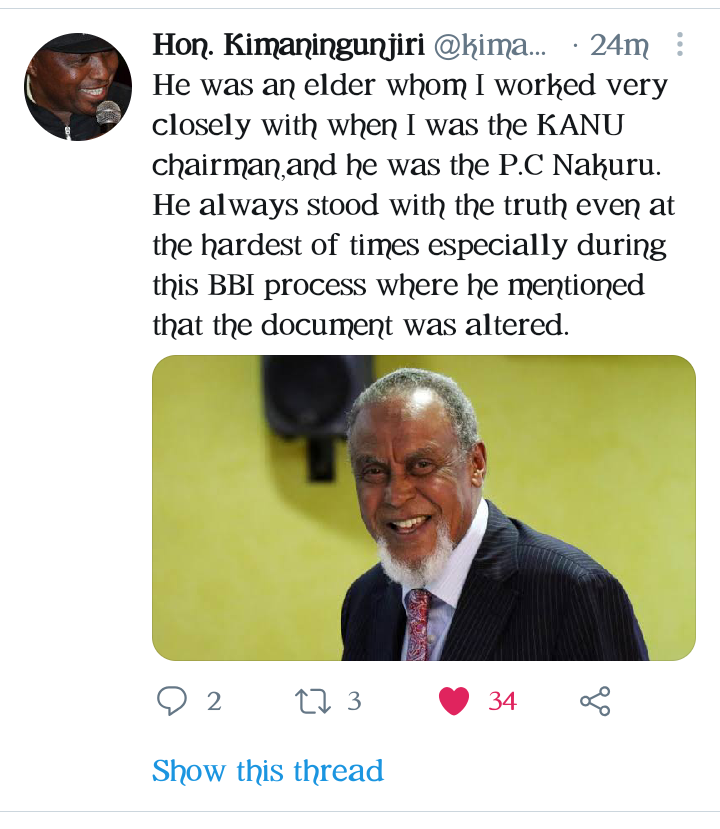 Content created and supplied by: Wilson_Nganga (via Opera News )