Machakos Governor Alfred Mutua has shared his views about the political environment in our country. According to him, Uhuru Kenyatta is to Blame for the political animonisty in Kenya. The Governor argues that president Uhuru Kenyatta left the political environment to deteriorate and he should therefore be held responsible for the unhealthy political environment in this country. Those were the governor's views and opinion.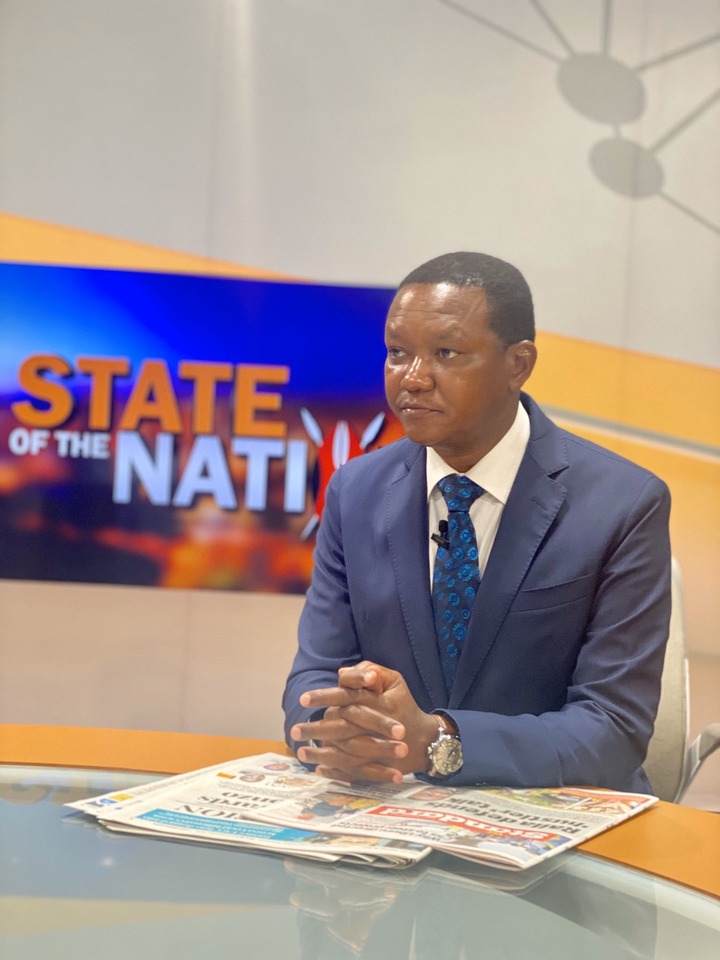 A tweet message shared on the Starndard Digital media platform explains the views and opinion from the Machakos Governor.
The tweet read, and I quote: "Alfred Mutua: If there's anyone to blame for the political chaos in this country it is President Uhuru Kenyatta. He has let impunity grow over time. It is a bit too late to say he will not support a thief because he must have known the thieves."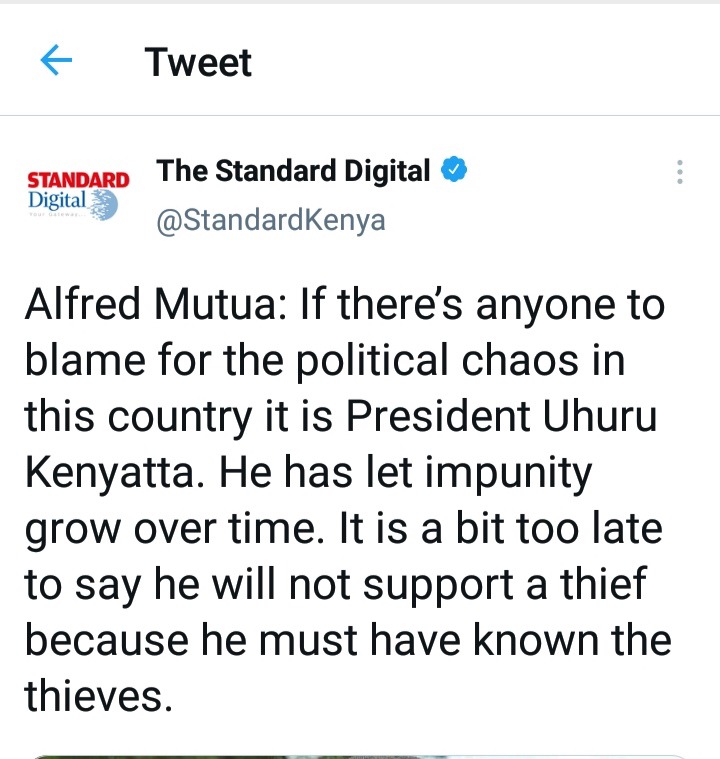 The Machakos Governor is clear that the back stops with president Uhuru Kenyatta. He insisted that Uhuru Kenyatta should be responsible for the political chaos witnessed in the country.
This tweet about the governor's views has elicited mixed reactions from members of the social community who moved to the platform to give their views and thoughts. Look at the caption below to see some of the comments and views.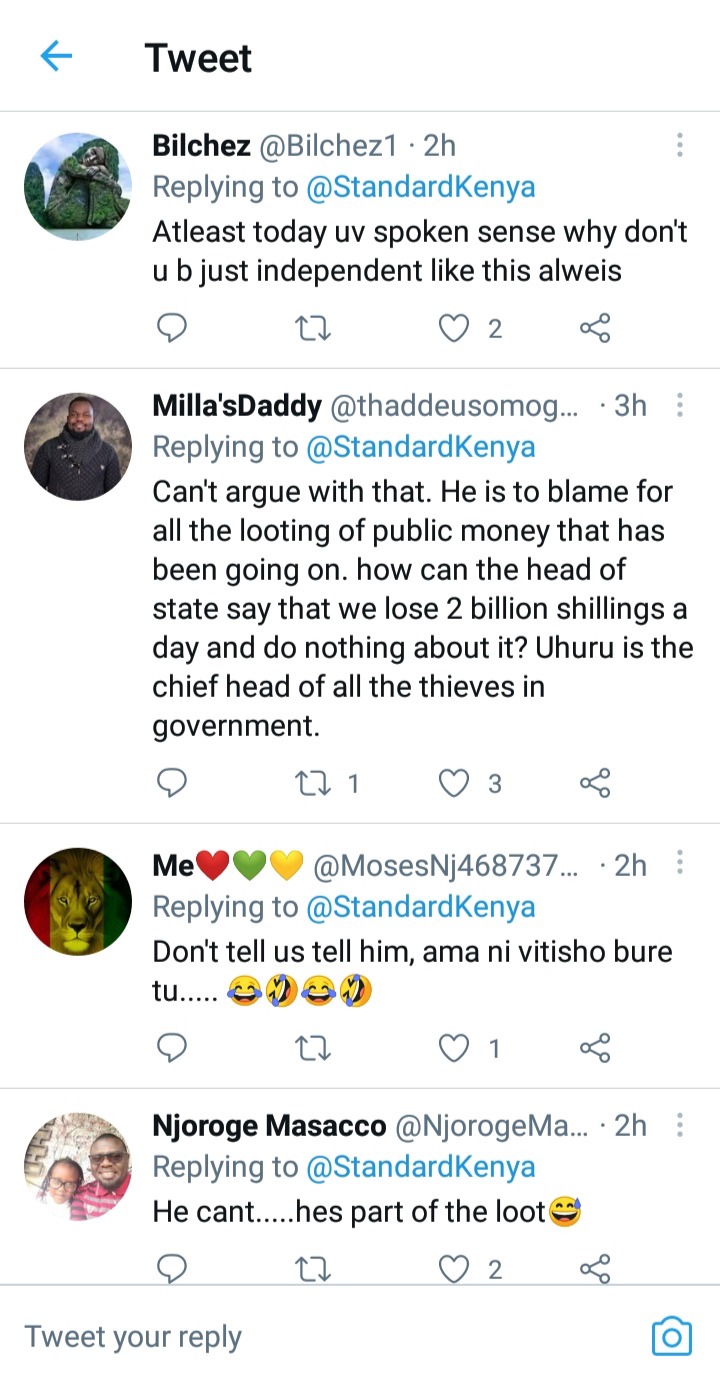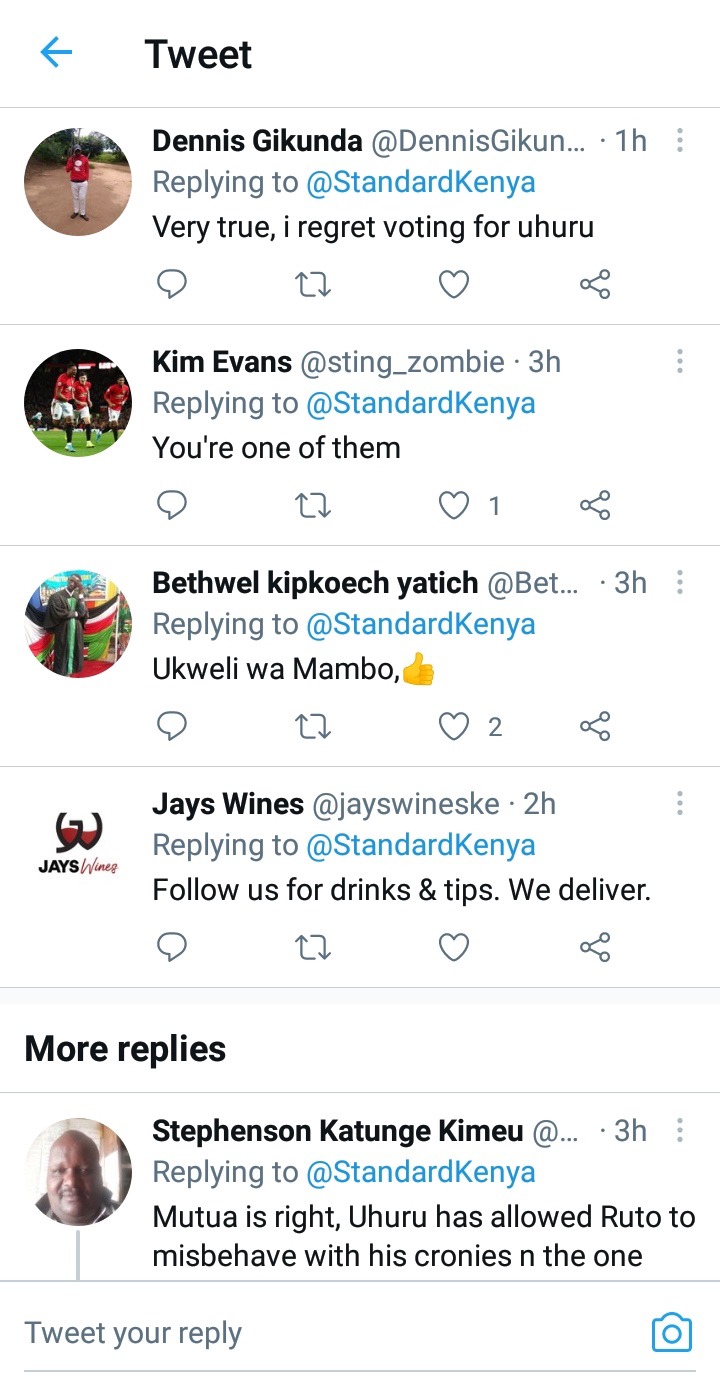 Kindly remember to leave your comments and thoughts here below. Follow me for more news and comments
Content created and supplied by: Jared_zinza (via Opera News )