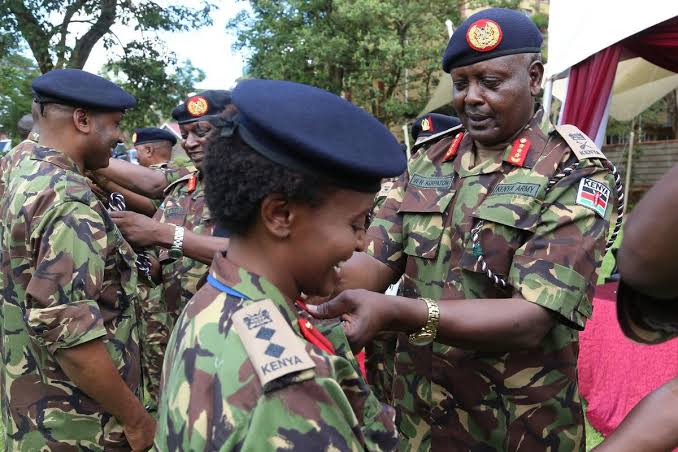 The Kenya Defence Forces are the armed forces of the republic of Kenya. The current Kenya Defence Forces was established, and its composition stipulated, in Article 241 of the 2010 Constitution of Kenya. The Defence Forces consists of three arms: Kenya Army Kenya Navy and the Kenya Air Force. It's operations are governed by the KDF act of 2012. The Commander in chief is The president of Kenya while the Cabined secretary is ambassador Monica Juma.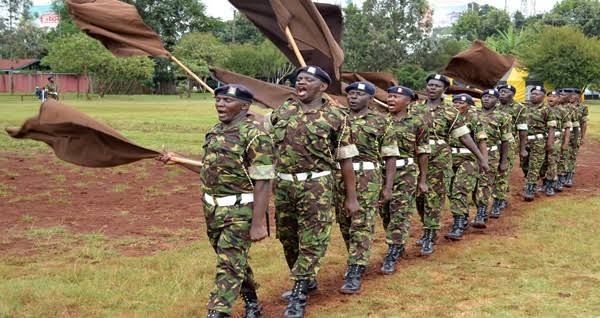 The Kenya Defence Forces training takes a period of three years. The training involves physical training on self defence, being trained on how to use various weapons, how to survive in adverse conditions and basically, how to manage disasters in different levels. These vigorous training sessions at the military camps helps the soldiers to counter attack in various ways at each situation.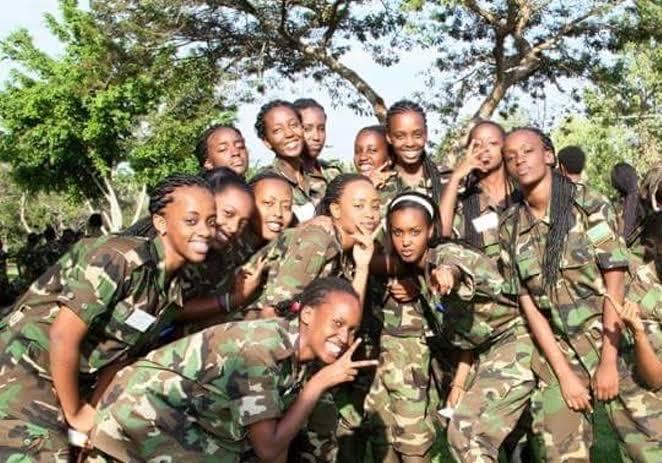 The training duration ensures that the troops come out ready to serve and protect the nation in their capabilities. The government ensures that all recruits are employed as part of their benefits according to their capabilities. Some join the Kenya Army, some join the Kenya Navy and others join the Kenya Air Force where each person receives further special training in relation to their specific fields. As you continue in service to the nation, thee are numerous trainings which you might be called upon from Time to time.
Content created and supplied by: RetlaWalter (via Opera News )