Few days ago, president Uhuru held a function in mount kenya and a lot of people joined him. However, Boni khalwale has compared The crowd that he had to Ruto's crowd. This is because, he feels like Ruto's crowd was huge. On his post he wrote, "The boss and his deputy in separate functions in Mt Kenya this weekend.
Ni hayo tu.. https://t.co/EGkCqNWHJ4"
Here are some of the comments: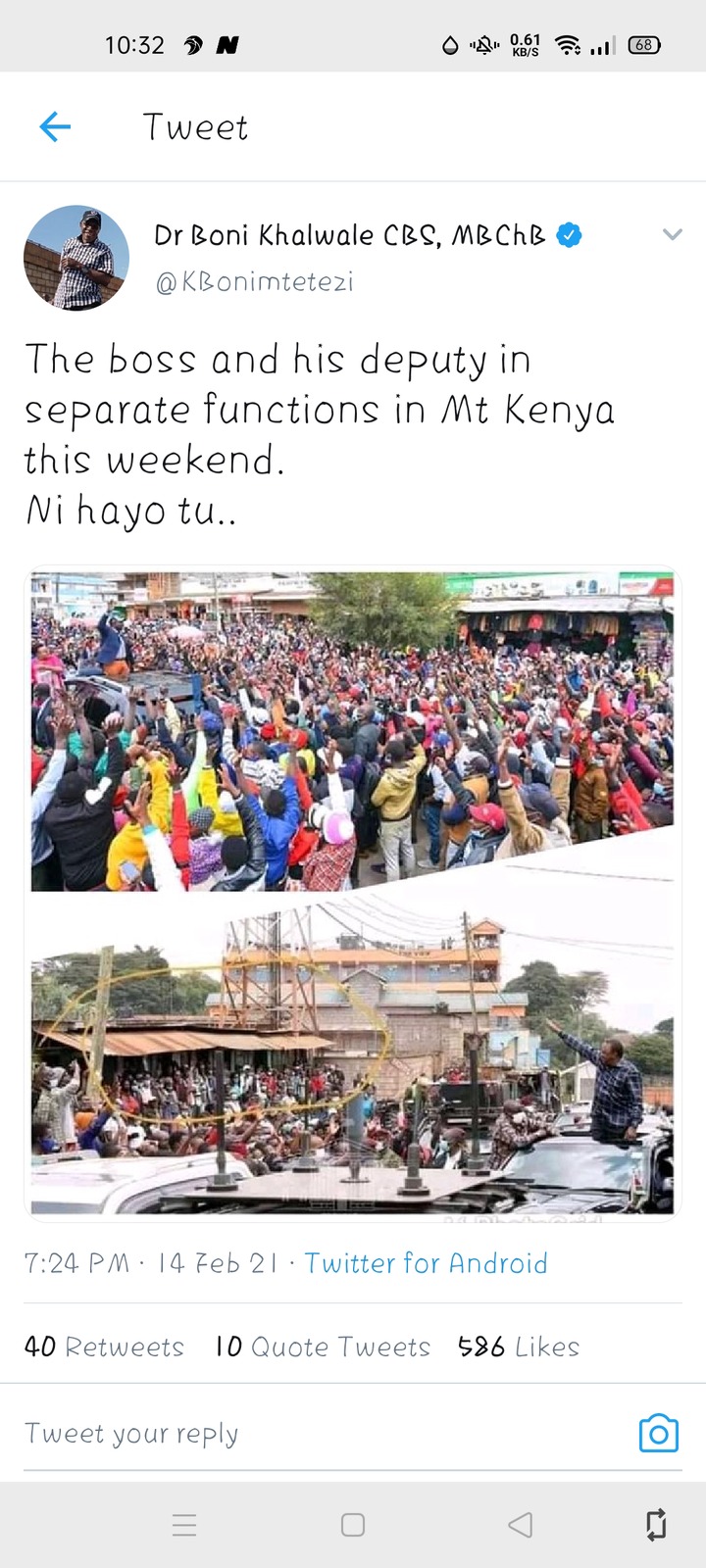 Mkenya: You think like your grand daughter thought umekomaa akili but ujinga imejaa ndani yako ndio kwa maana ulikula pesa ya matanga
Hassle: Can't you see one is in a business centre and the other just road shops. Wewe na Itumbi hakuna difference hSome of the people here don't come from Kakamega, guys am a Kakamega resident moreso Isukha and i can assure you for free that @KBonimtetezi CANNOT win even an MCA seat. He is a commoner like me and you. He blogs for @WilliamsRuto nowdaysata umemushinda. https://t.co/QFPdpZpFla
Abdi: If the huge political crowd is determinant of Kenyan presidential victory, Explain what made your 2017 candidate Raila Odinga to loose?(20 marks) https://t.co/8GkCLbYpL1
Mkare: Its so unfortunate for a commoner like me and you still hoping for change and your mindset is still locked up in a deluded belief of compromised process
Sammy: Generally, kizuri hujiuza kibaya Kiki jitembeza, and people are fond of falling and believing in lies rather than the truth.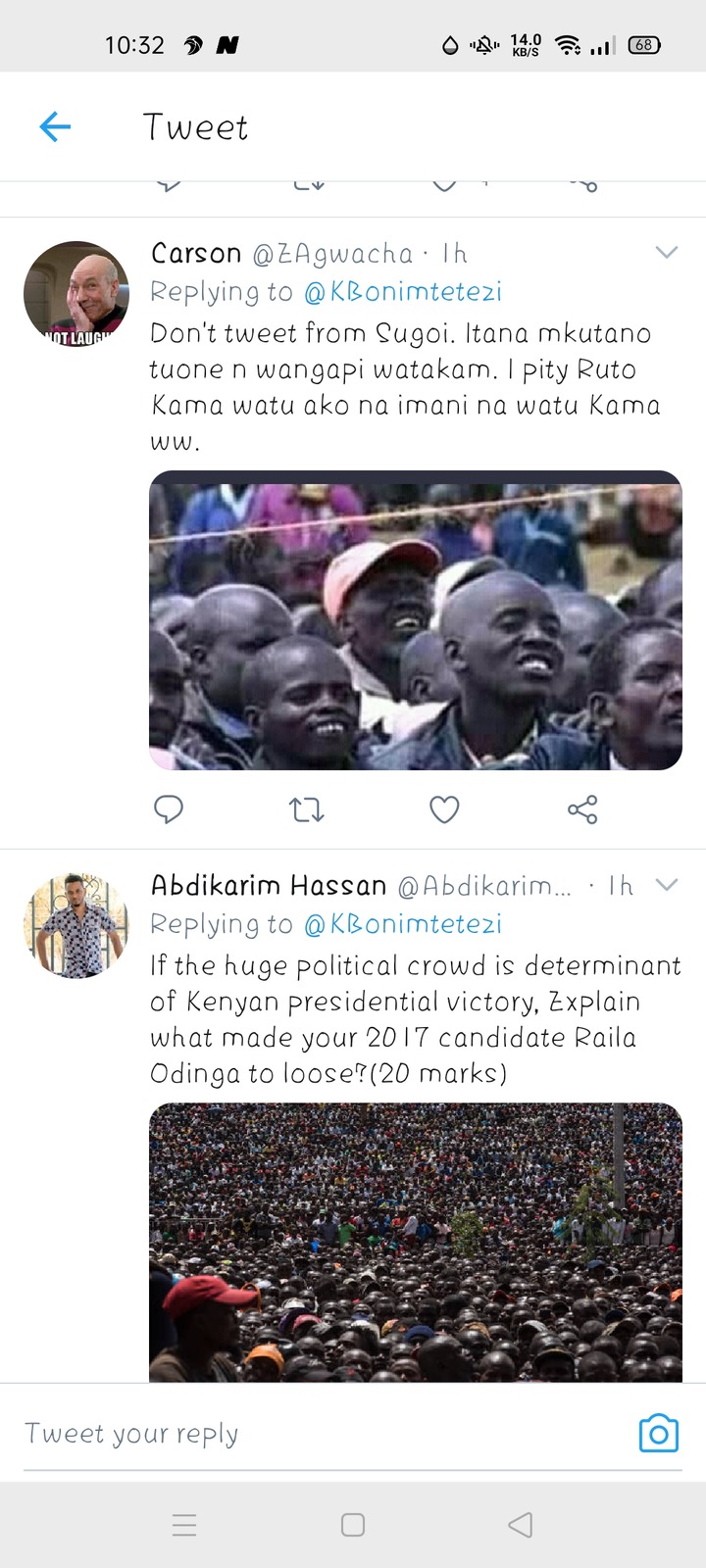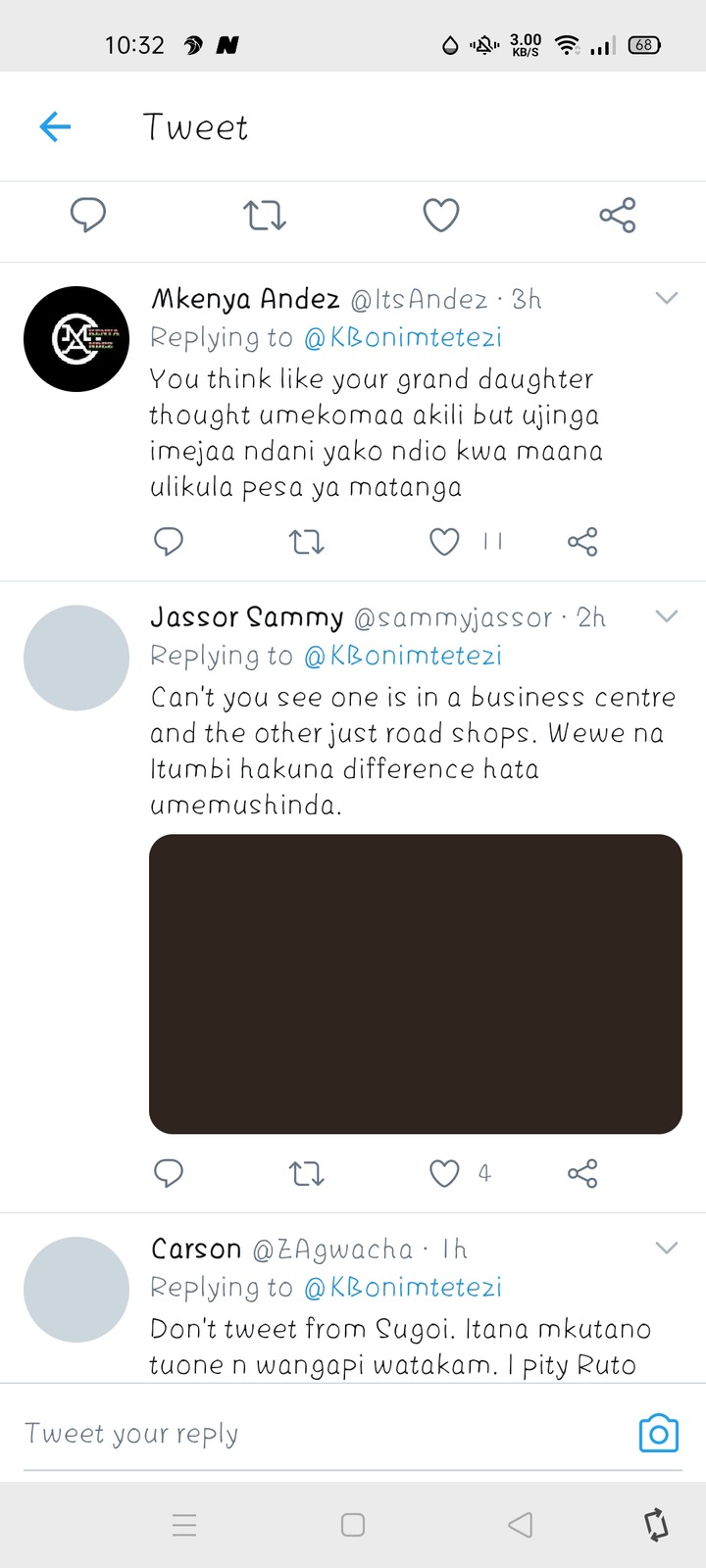 Content created and supplied by: Laurascarlet (via Opera News )