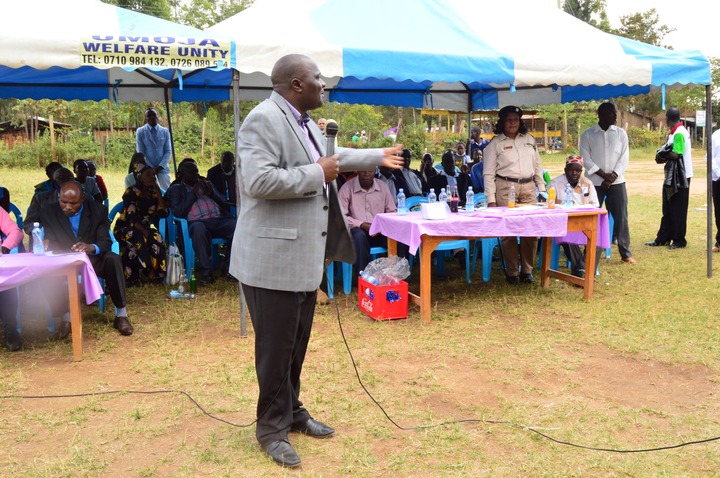 Lurambi M.p
Lurambi member of parliament Hon. Bishop Khamala has accused the manager of West Kenya sugar company · Tejveer Rai due to a lot of destruction of infrastructure in his Constituency.
Bishop Titus Khamala who was speaking at Emukaba primary school where he toured it to see the preparedness to fight coronavirus stated that unlike on the other hand he struggles to enhance development, tractors of West sugar are pulling him back an act he has asked the manager to look at it with immediate effect.
"Enough is enough. It has reached a time when we need to observe what we do. Unlike I struggle to fight for further allocation of financial resources in Lurambi district due to the large population I have, West Kenya tractors keep on destroying my roads and thereby making many accuse me purposely", explained Bishop Khamala.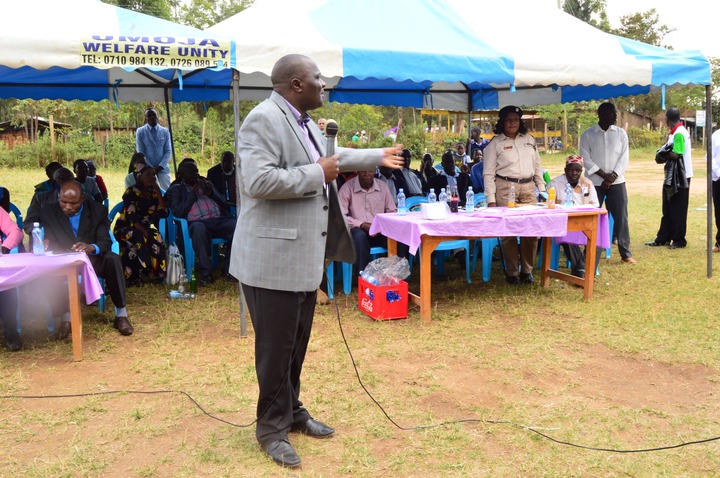 Lurambi Member of Parliament
He continued;
"I request M.r Rai who is the manager to seriously look for a solution on how he can conduct his business without destroying my property", said Lurmbi M.p.
 Similarly, Bishop Khamala has threatened to sack contractors align with school headmasters who are contributing to the theft of public funds an act he explained that's so pinching him struggling to renovate both Secondary and primary schools unlike on the other hand there are those fighting him.
"I have failed to understand with how some headteachers in Lurambi are carrying on matters. Constructed and rehabilitated dormitories and classes don't belong to me. When my era comes to an end I will leave whatever I did to you people. Why don't you then help me move Lurambi ahead?", asked Bishop Khamala.
Consequently, Lurambi M.p has requested MCA's from the Western region to unanimously second the BBI process an act he stated will help him get more resources to allocate to his people.
"I have read what is in the BBI report and critically analyzed it can help us move forward due allocating more amount to those constituencies with more wards like here in Lurambi. Kindly our county assembly members let's support it", Khamala told western counties that haven't passed the BBI report.
Coherently, Bishop Khamala has pleaded with National leaders from the Western region to put aside their political affiliations and help the Amani National Congress party leader H.E Wycliffe Musalia Mudavadi seek the presidency.
"Enough is enough. Kindly our leaders from Western in the lead of COTU boss Francis Atwoli, Kakamega governor, Bungoma senator, devolution minister Eugene Wamalwa among others help our brother Musalia Mudavadi bring leadership into our nation", hesitated Khamala.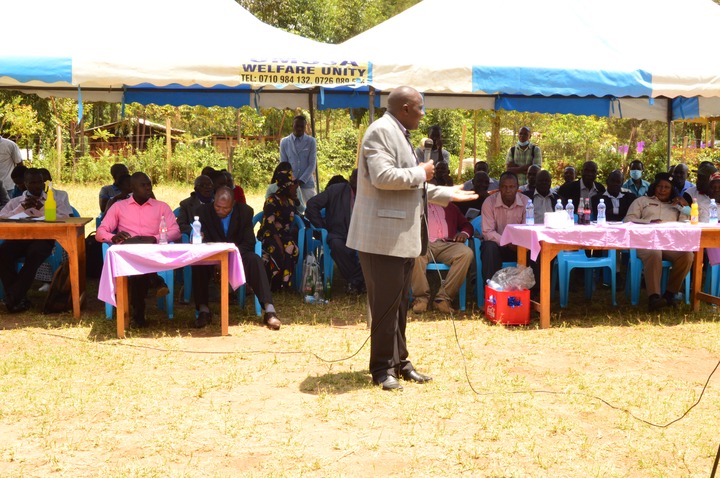 Bishop Khamala.
.................................END...........................
Content created and supplied by: BELLBUT (via Opera News )