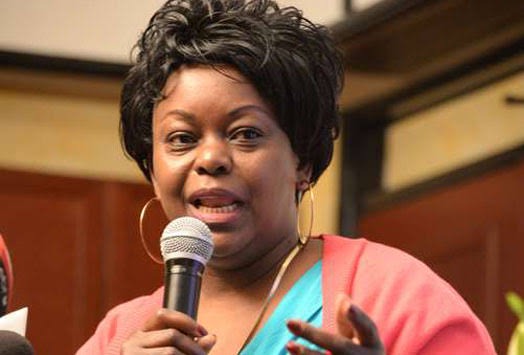 Kenyans have reacted after Mbita Millie Odhiambo wrote this on his people.
Through his official Facebook page Odhiambo wrote "Honestly Kenyans are not nice people. I expected alot of support for Sonko. Guys have left this guy on his own and joined "Muthungu." I will atleast offer a prayer for his family today,"
Odhiambo is a strong supporter of the opposition leader Raila Odinga.
Kenyans had mixed reactions here are some of their comments.
Anders Sumukwo wrote "I know that's what you are praying to happen inorder to accuse Ruto, Kenyans nowadays are wise, we will not will go to streets as you expect,"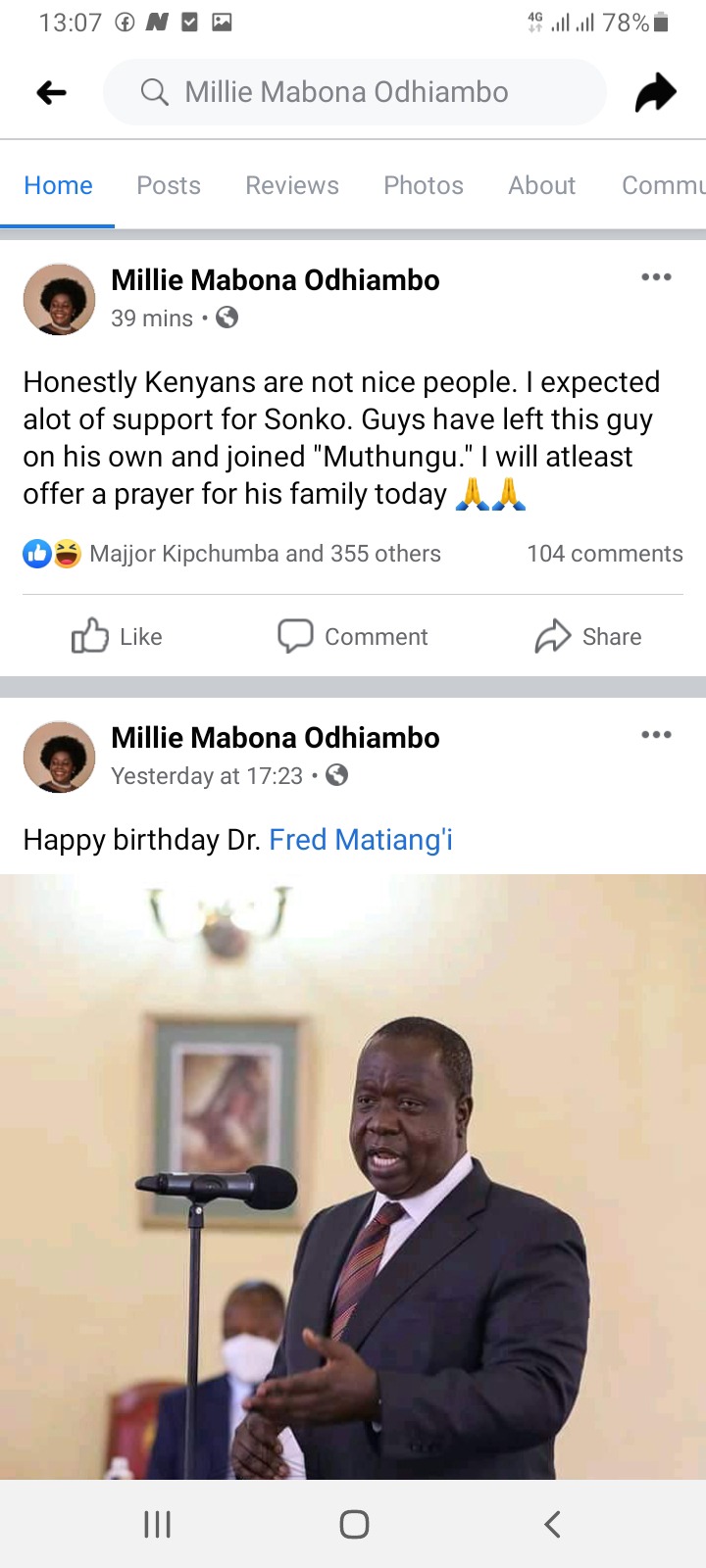 Bro Wilberforce Otieno says "Sonko's Journey has been one of a kind. From Shimo La Tewa Prison to becoming Makandara MP to Nairobi Senator, growing further to be the Governor of the City, and back to remand ahead of a possible long term imprisonment, what a journey,"
Arap Chebore wrote "You said the other day in Parliament that you was a good student of literature, so I understand your language,"
Juddy Nyar Okal says "As much as sonko needs to pay for the crimes, but taking him to kamiti, was not the best option.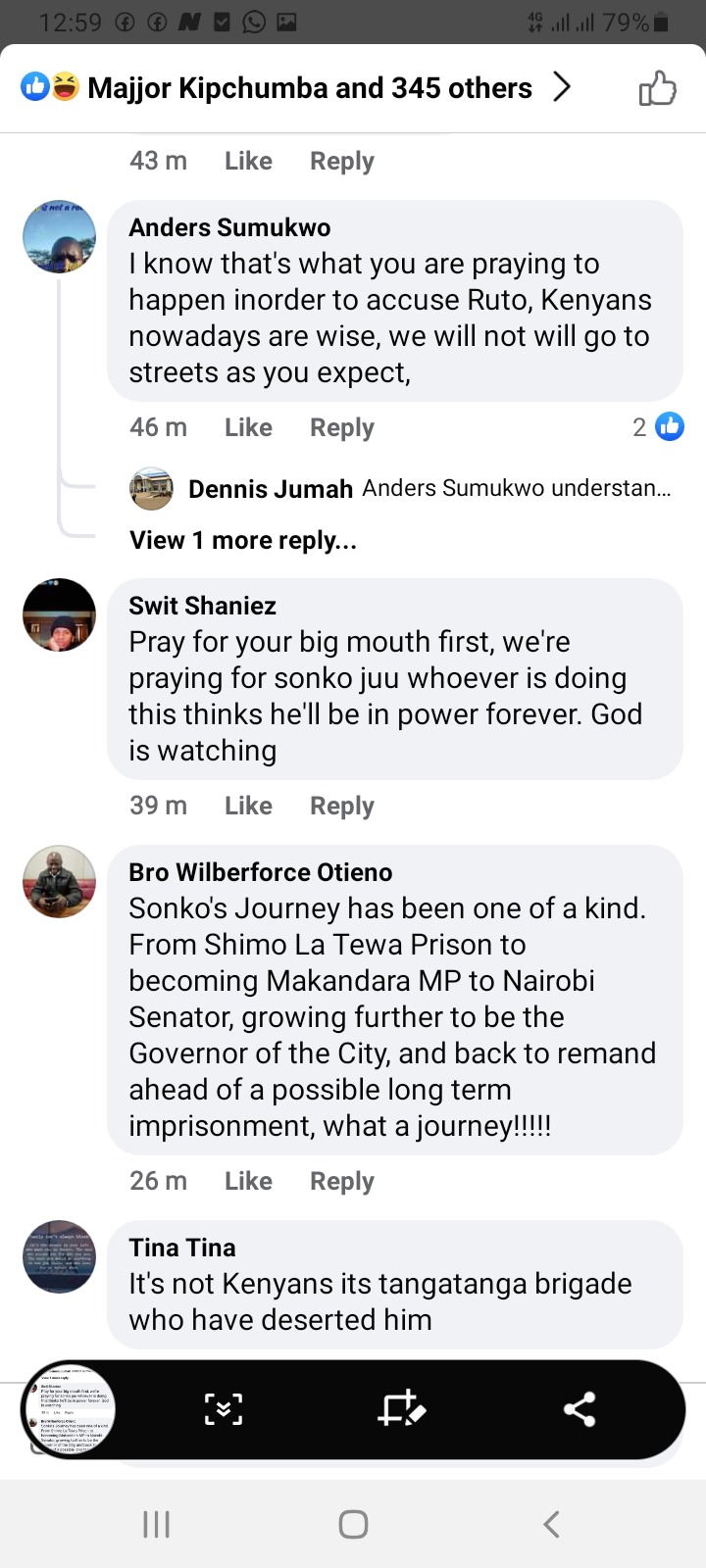 It tells alot about this country, if he is such a person they are trying to make us believe, how did he qualify to vie n Even be left alone to be the governor of Nairobi, I just smell the end of democracy . Dictatorship is now the order of the day, it's either u r with the government or u will be shown how powerless u are,"
Prince Mark Too says "Sonko doesn't know that the only person who can tell the government the truth in this country is RT Raila amolo odinga,"
Nick Mutegi says "You love to see other leaders downfall next is you. Rem hustler nation is real it will tame you 2022,"
Content created and supplied by: ElvanisRonoh (via Opera News )