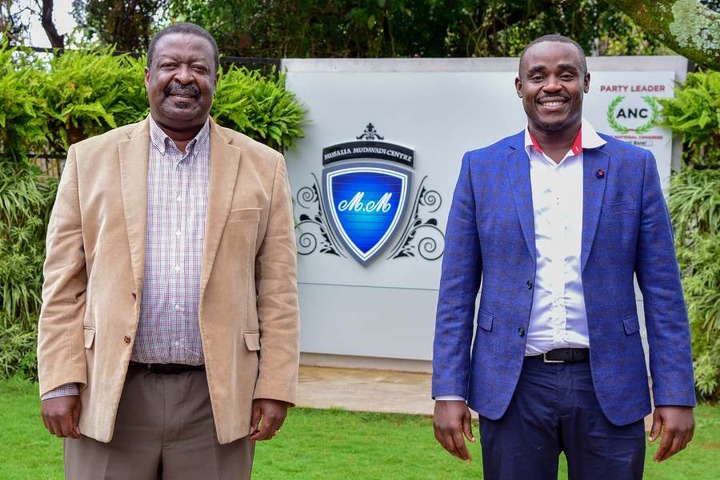 Kakamega Senator Cleophas Malalah has faulted leaders from the Western region for wanting to be the country's next president.
Malalah said different leaders from the region are declaring their interest for the country's top seat and that will not help the Luhya community when it comes to 2022 General Elections.
The Senator said when President Uhuru Kenyatta, Deputy President William Ruto or ODM leader Raila Odinga speak to their communities, they all stand as one.
But when it comes to the Luhya community, Malalah said the people are divided and cannot follow one leader.
"When Kalonzo says left in Ukambani, all Kambas go left. In Central, when Uhuru says run, everyone runs without asking why. When Ruto speaks to Kalenjins, all of them listen. When Raila tells all Luos to jump in Lake Victoria, they jump first then ask why have we jumped? But when you come to Luhyas and tell them left, they will ask who are you to tell us to go left," said Malalah.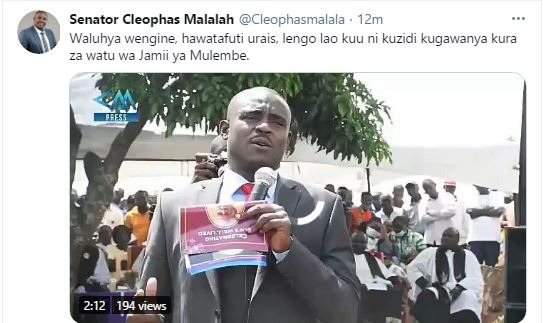 Senator Malalah said efforts to unite the Luhya community to speak with one voice is being destroyed by a section of leaders of want the country's top seat instead of rallying behind one leader.
Malalah asked leaders from the Western region to shelve their presidential ambitions and support one leader in order to make the community into a formidable force ahead of the elections as he said they should support ANC leader Musalia Mudavadi.
"Am appealing to the Luhya community, when 2022 comes, we must stand behind one person to give him strength. Everyone from Western wants to be the next president. It is high time individual ambitions are shelved for the greater good of uniting behind one of our own. Hon. @MusaliaMudavadi fits the bill come 2022," said Malalah.
Content created and supplied by: ronaldcharley (via Opera News )