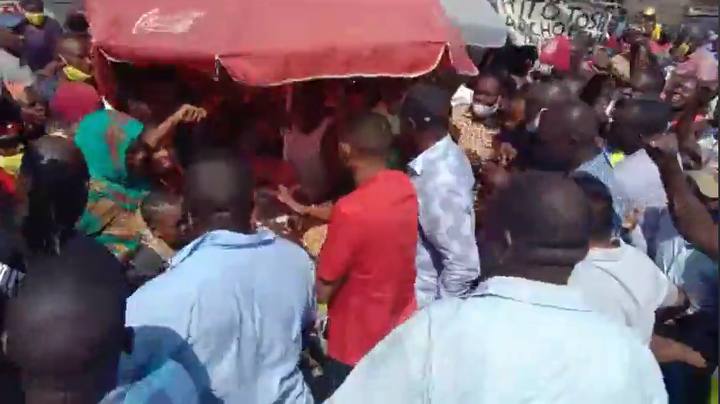 While on his way to Bullo Primary and Secondary schools in Nyali constituency at the coast, Deputy President William Ruto decided to surprise a hard-working hawker in his usual way of walking the hustler talk whenever he's out there when a minor scene occured.
The DP who was being accompanied by the Nyali MP Mohamed Ali briefly stopped by a smokies, sausages and eggs seller to get a bite as well as leave behind a good amount of money for the hustler to expand the business.
As he moved closer to the seller amidst rowdy chants of his name, it became apparent that the hustler selling the foodstuffs was a lady and she was more than delighted to serve her VIP customer.
On identifying the seller, he engaged her in a little chat to agree on things like price and quantity to trade before she served him.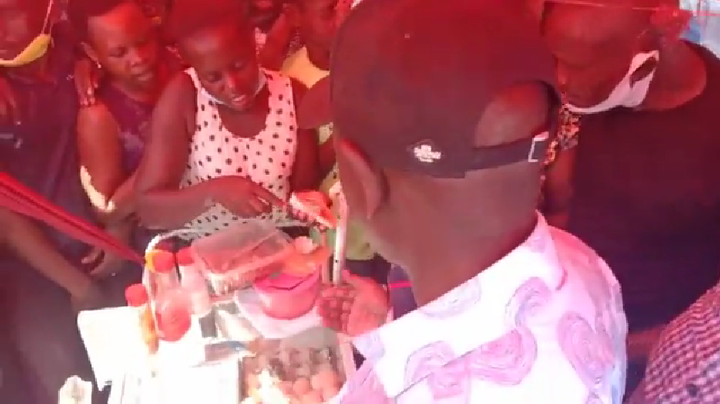 She then fetched the eggs and started to prepare them for her customer but just as she was reaching for the already prepared salad popularly known as "kachumbari," the DP's fingers were already close to it and they pushed it off spilling everything in the back.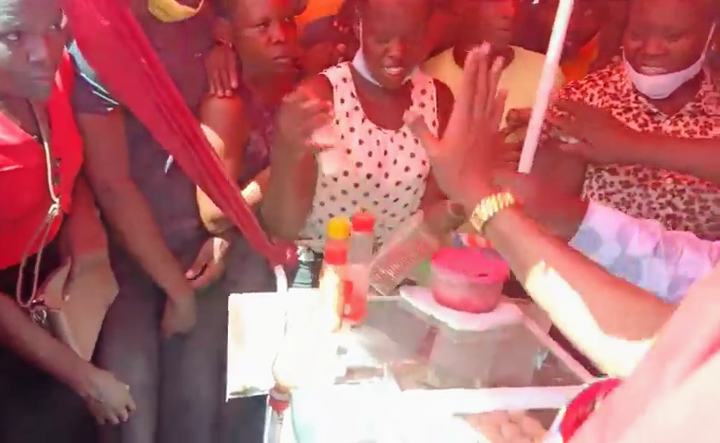 However, this didn't hinder the DP from having his bite and he gladly received the egg to eat minus kachumbari contrary to how it's normally eaten in the streets.
In the link below, the spilling occurs at minute 2:07
https://www.facebook.com/DrWilliamSamoeiRutoPhDMashinani/videos/872814363553437/
Content created and supplied by: AustineBarasa (via Opera News )