Orange democratic party leader who is the former prime minister Raila Odinga since the year 2018 after the general elections has enjoyed a smooth run with the Government, following the handshake that they compartmented with president Uhuru Kenyatta, therefore agreeing to work together.
After the handshake, Raila who used to serve as the opposition leader however got into contact with Uhuru's government, being even included in the major decisions of the country and launching of different development projects.
The association later on led to the introduction of the BBI report, that is meant to change the constitution that was currently amended back in the year 2010 during the Kibaki era. The report team are therefore pushing for referendum that is scheduled to take place before the 2022 general elections.
Bearing in mind that he may get government support under the current friendship with president Uhuru, here is therefore the possible cabinet line up he may employ to run for the next five years in the government according to my own opinion.
President: Raila Odinga, Deputy President: Njoroge Paul ben, Prime Minister: Uhuru Kenyatta, Dp Prime ministers: Gideo Moi and Kalonzo Musyoka among others.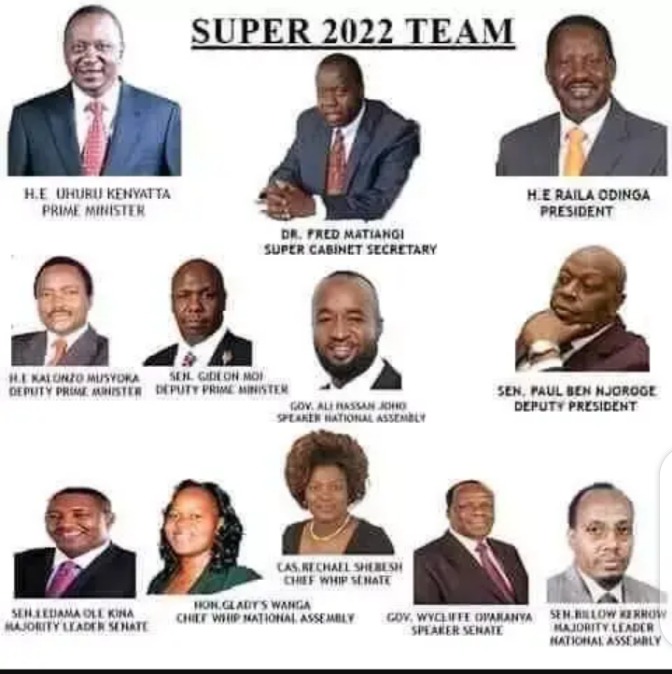 Content created and supplied by: MessiRonaldoSports (via Opera News )