Renowned city lawyer Ahmednasir Abdullahi has asked Government Spokesperson Cyrus Oguna to quickly apologise to millions of Kenyans over his recent reckless remarks on taxing.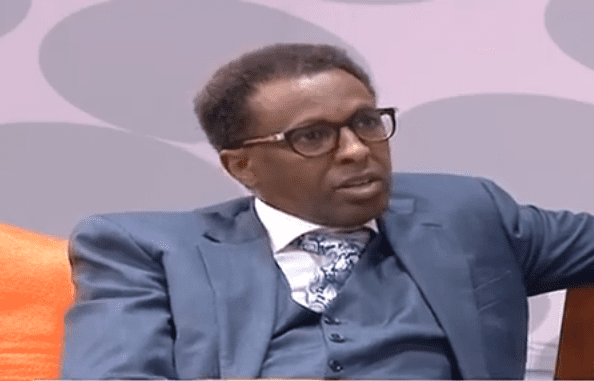 Mr. Oguna who on Tuesday evening made quiet unfair comments about taxing in the country, left many Kenyans unhappy and now they want him to retract his sentiments for insulting their conscience.
In his official public address, he said Kenyans should never be crying about overtaxing and asked those who think the government is burdening them to compare their country with European nations.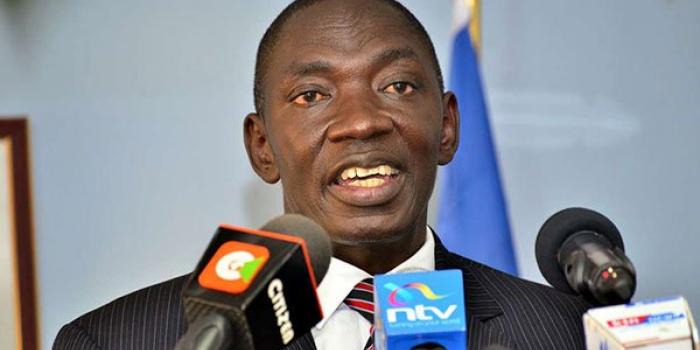 It is at this point that many Kenyans felt insulted because in Europe taxes are always utilized well unlike in Kenya where looting takes place with reckless abandon through fictitious tenders by government tender-preneurs.
And in his sharp rejoinder hours later, Lawyer Nasir led Kenyans in piling pressure on Mr. Oguna to clarify why he had to say whatever he said on TV.
"Cyrus Oguna MUST APOLOGISE unreservedly to the millions of Kenyans he so callously and blithely insulted yesterday," Abdullahi wrote.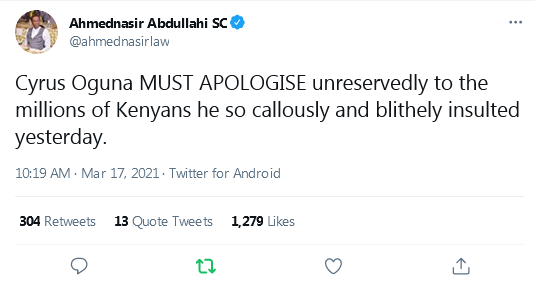 Kenyans in support of the lawyer quickly poured onto comments section asking the spokesperson to apologize for his unending recklessness.
Content created and supplied by: Christbuoy080 (via Opera News )