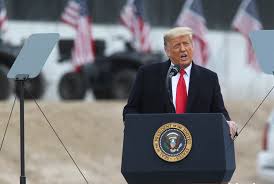 Former American president Donald Trump is one of the most followed individuals in the world. Cumulatively Donald Trump has a following of close to 100 million followers on Facebook, Twitter and other social media. However his accounts were last updated in early January 2021.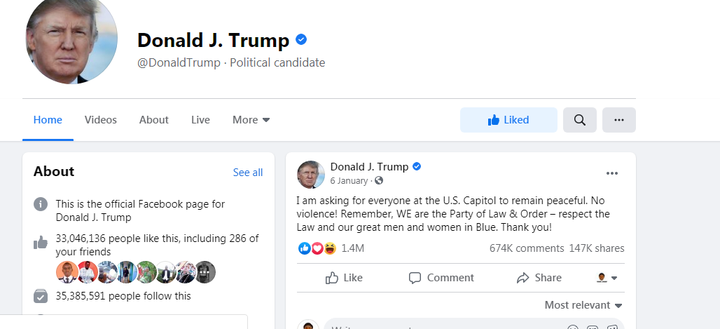 PHOTO: An extract from Trump's Facebook page
On Facebook his account still exists but was last posted on 6th January 2021. Many who have known Donald Trump will tell you that two days can never pass without him posting a thing on his social media page. However after the planned riots during the disputed elections of 2020, Facebook through its founder Mark Zuckerbag found it fit to suspend his account because of the misinformation he conveyed on his account.
The once powerful man on earth cannot access his accounts and does not enjoy the privileges that came with it. At the moment the senate is still debating his an impeachment motion on Trump even after he exited office some weeks ago.
Content created and supplied by: Trueboy_NyakokoTV (via Opera News )