Kimilili MP Didmus Barasa is among a few Members of the Parliament who are very close to the people who voted them in the general elections. Didmus Barasa replaced Hon. Murunga who was the member of parliament for Kimilili Constituency for two terms just after Dr. Mukhisa Kitui was defeated in the 2003 general elections.
Barasa who is linked to the hustler nation has been on the ground since the day he was sworn in as Kimilili MP. Through him, almost 90 percent of schools in his constituency have been build, buildings renewed and students have been provided with bursaries that are helping them to proceed with their education.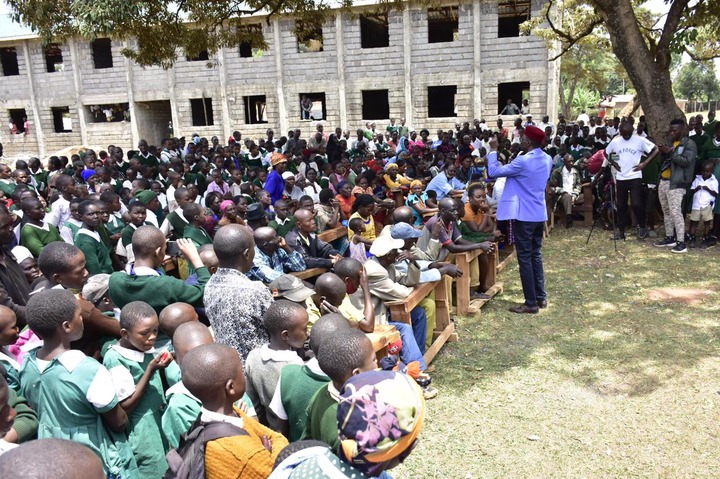 Being a hardworking Member of Parliament, Barasa has been leading by example. In the past, Hon. Barasa was captured on the top of the roof of a house which he was building foe a needy woman whose house was carried out by floods.
Today, Hon Barasa was captured mixing a concrete, cement with sand soil on top of a wheelbarrow which is the symbol of Hustler Nation. Barasa was captured in Kamukuywa primary school where he was inspecting the progress of a classroom that is being built by Kimilili CDF.
"Took part in building a storied building housing Eight classrooms at Kamukuywa FYM Primary School during a visit to inspect the progress of the project that is being fully funded by Kimilili NGCDF.'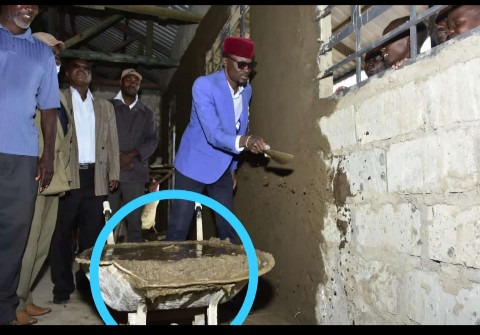 Content created and supplied by: Mavin_Mabonga (via Opera News )