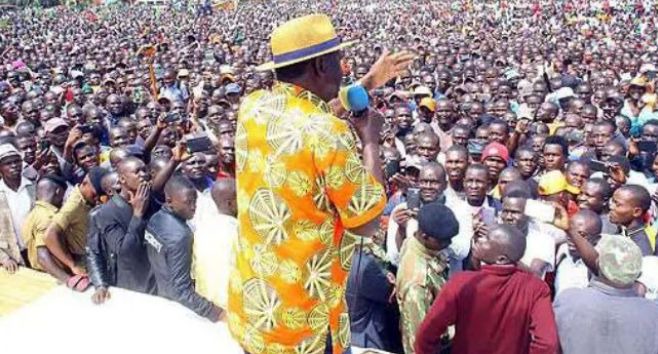 The Orange Democratic Movement party leader Raila Odinga has sent a strong warning to Deputy President William Ruto about his divisive and political remarks. According to the People's President, the Sugoi waste product has been lying to people and his few backward supporters across the country about his hustler and wheelbarrow narratives. He has been giving people empty promises.
The majority of Kenyans have now decided that they will not be cheated by the rogue politician. According to the people, a wheelbarrow or a cart cannot change their lives but only offer temporary solutions while the rich people ride in cars and expensive choppers worth billions of shillings. The wheelbarrow can only change the lives of Ruto's supporters from being stupid to being foolish. However, most youths are not impressed by the Tanga Tanga cult Leader's politics.
The former Prime Minister is set to liberate the nation from bondage of poverty, corruption, witchcraft and land grabbing. The retarded DP is known to be using dark magic which is popularly known by Africans as witchcraft to lure and keep his 666 supporters on toes. His cult also comprises of counterfeit Church elders who have left the worship of One True God and and embarked on glorifying the Sugoi waste product.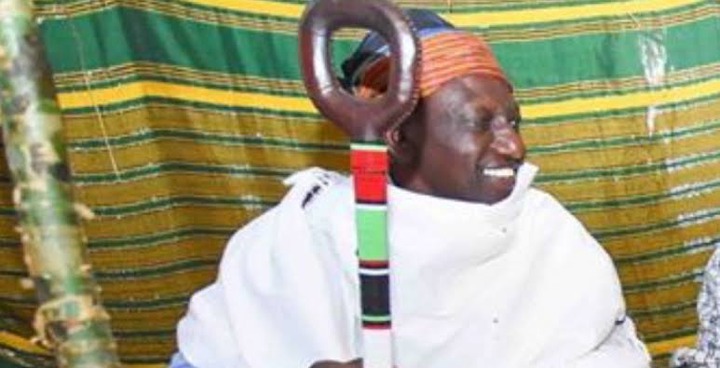 [PHOTO: William Loot-all, chairman of Kenya Witchcraft Association and Supreme Leader of Universal Corruption Organization]
Baba is leading all Kenyans in unmasking the social, economic and political evils by the Ufisadi Daima Alliance (UDA) party leader. The father of Democracy took to his official Facebook page and told Kenyans the truth about the backward leader who only knows how to katia the big behind nominated Senator Millicent Omanga. Here is the post by President Uhuru Kenyatta's designated successor:
"Every time we catch them in a LIE, they invent an even bigger LIE. From "SIX MONTHS" to "TUTATENGA" and now " WHEELBARROWS" is not just a wheelbarrow but a symbol of a party to the "HANDSHAKE" has "stopped" you from delivering on your promises. KAKUMA residents have placed you on notice, the rest of the Country will," Raila posted.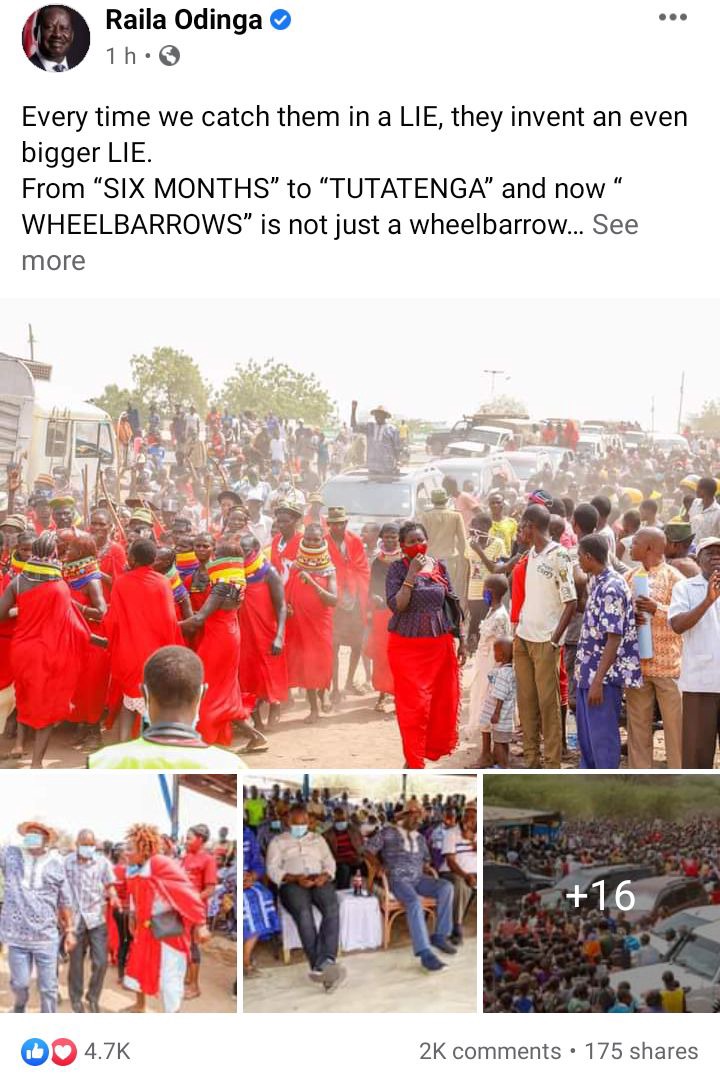 Photos: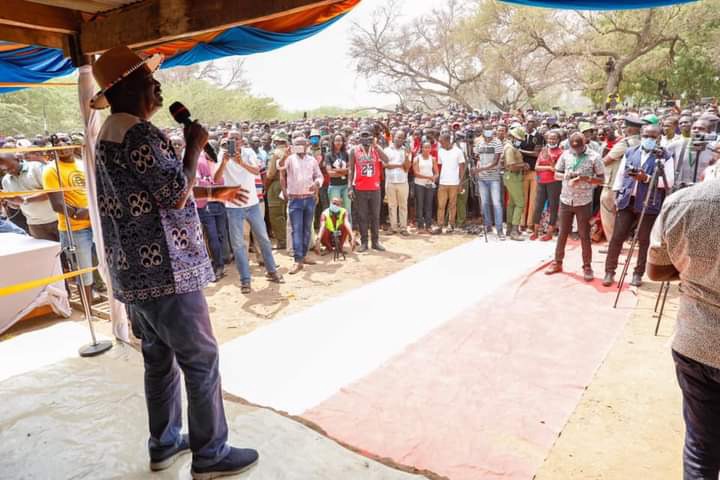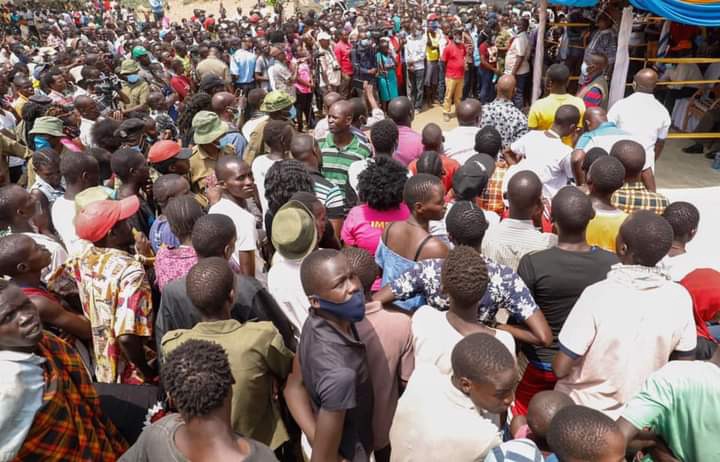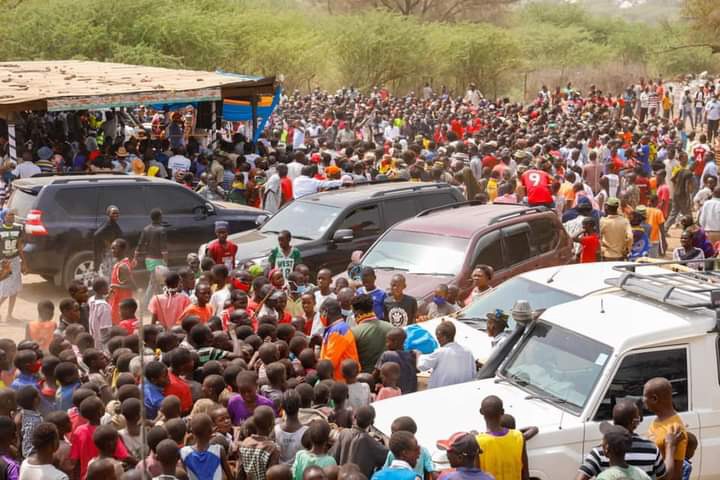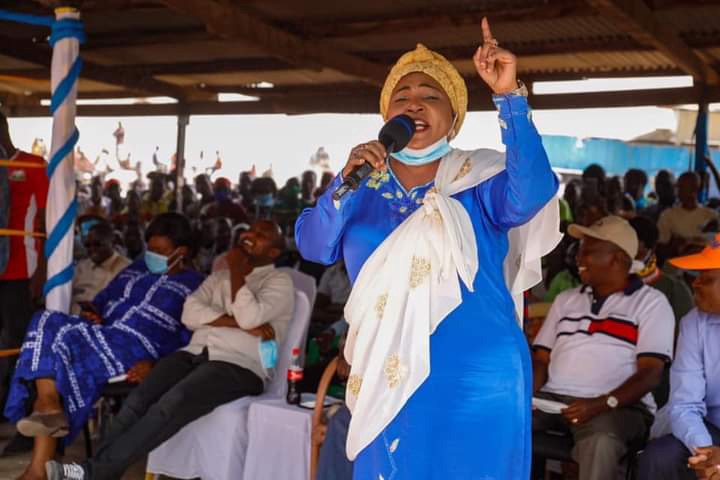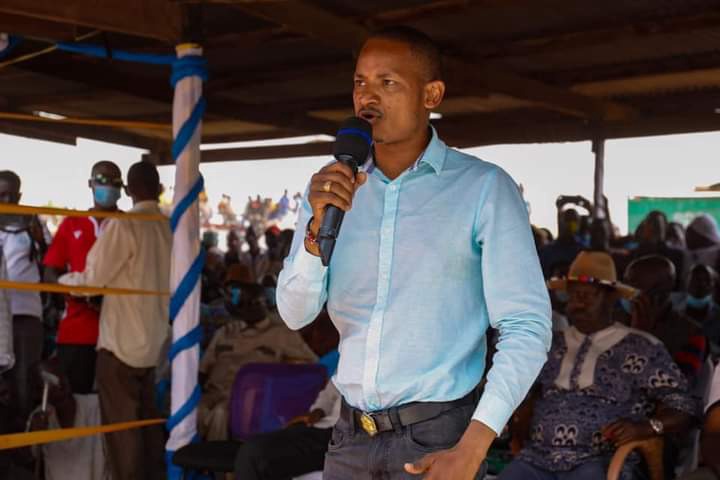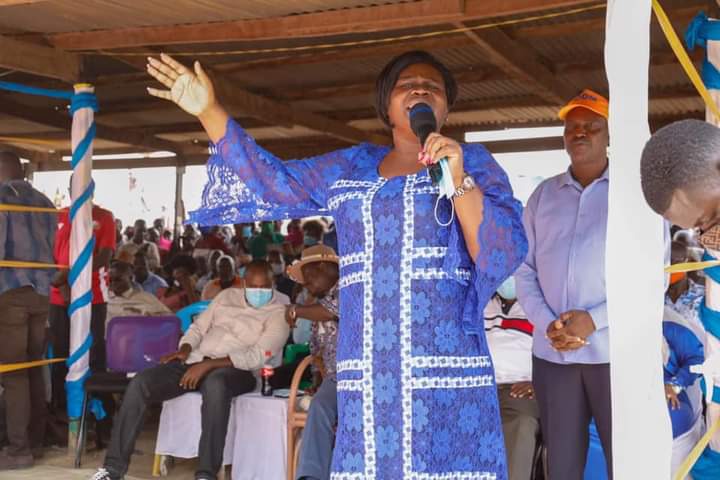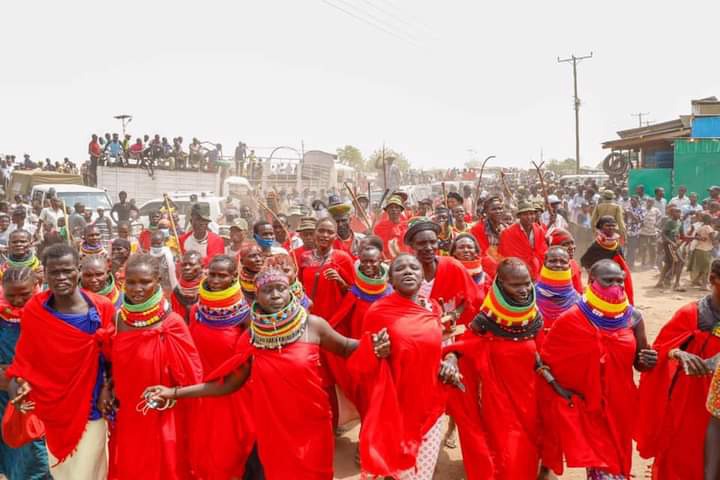 His Earthquakeness Raila Odinga has unmasked the irregularities, malfunctions and failures of the Deputy President ever since the resumption of his second term in 2017. He is not attacking his Handshake brother Uhuru Kenyatta but his lazy deputy. He never contradicts himself.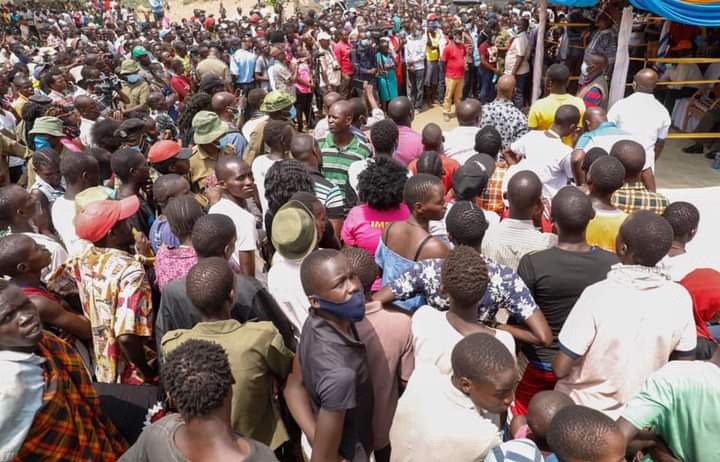 The gospel according to Baba is that Jubilee government of Uhuru Kenyatta is doing well and performing while the Jubilee government of Ruto is doing poorly. That is what he means by the government has failed Kenyans. Baba is always right.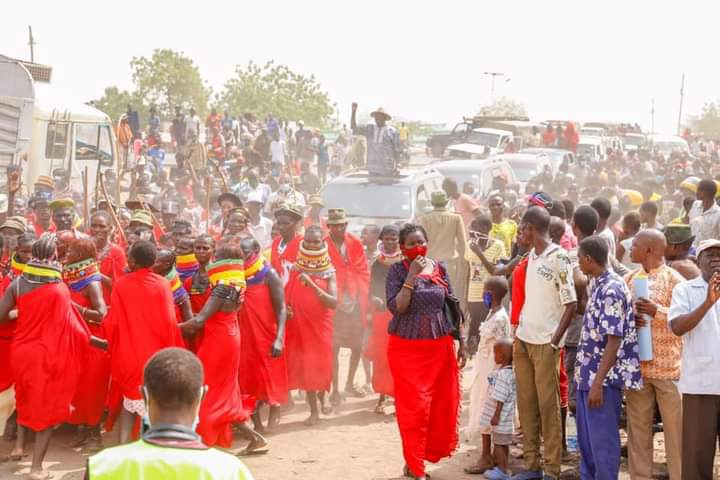 [PHOTO: Raila Odinga the People's President and Kenya's next President in Kakuma]
The stupid DP arrived in an airport in Mombasa County with his expensive choppers, hopped into the V8 car that was already waiting for him among other vehicles and traveled to his scheduled. When he got there, he alighted from the expensive machine car and hopped onto a wheelbarrow then began singing his hustler, pretending also to be poor. Joke of the century. Taka Taka.
Follow me for more instant updates, trending stories, informative articles and inspirations.
Content created and supplied by: Felicis.Marshall (via Opera News )