John Paul Mwirigi (born 7 January 1994), is the Member of Parliament for Igembe South Constituency, Meru County, in the Kenya National Assembly. He was elected in August 2017 at the age of 23 years, the youngest ever Kenyan member of parliament.
Despite being young, Paul has always initiated and completed many projects in his constituency, he has been building schools, constructing schools and participating in fund drives.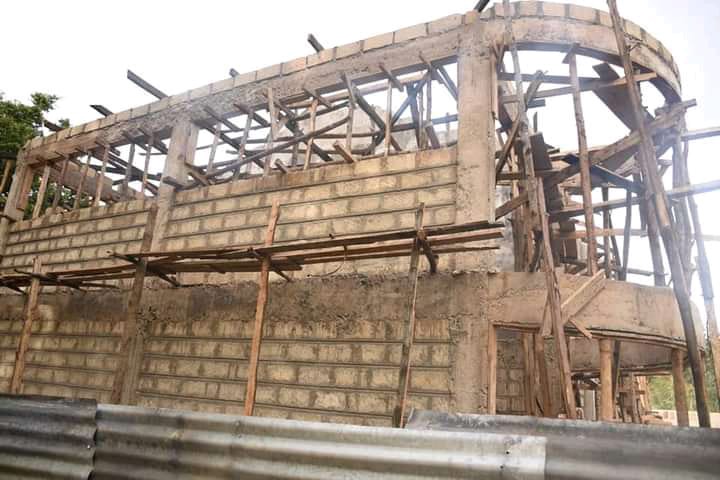 Paul's latest project is the construction of classrooms in the most populated school in his constituency, Paul said that the project will be completed before the students resume for the new term.
''The Storey building at Amungenti Primary School is taking shape. This building which houses Six classrooms will play a major role in the decongesting classrooms of the most populated public primary school in Igembe South. By the time learners open the school in May the building will be complete and ready for use. My commitment has always been to provide for each learner a good environment to conduct their studies. That is the real equality.'' Mwirigi said.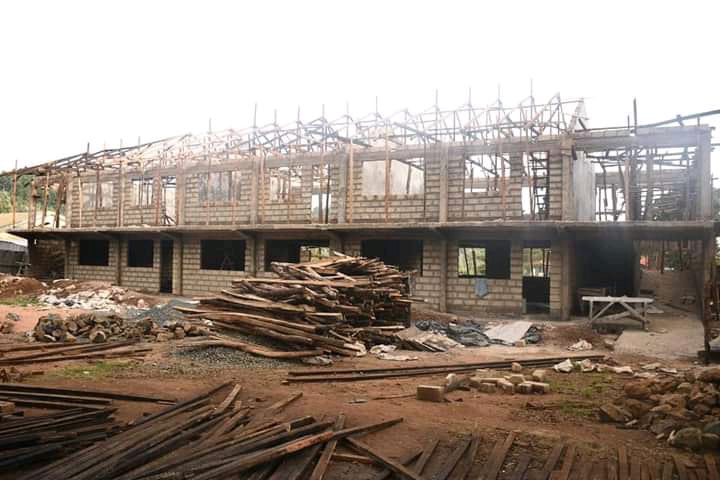 His project has wowed many who praised him for the good work, below are some of the comments.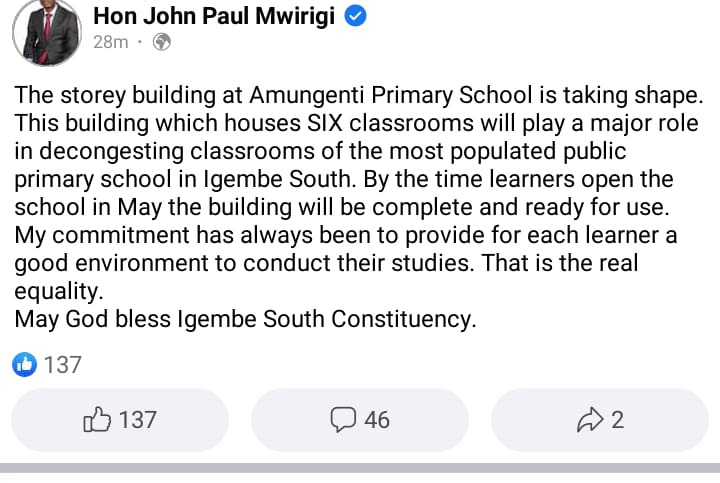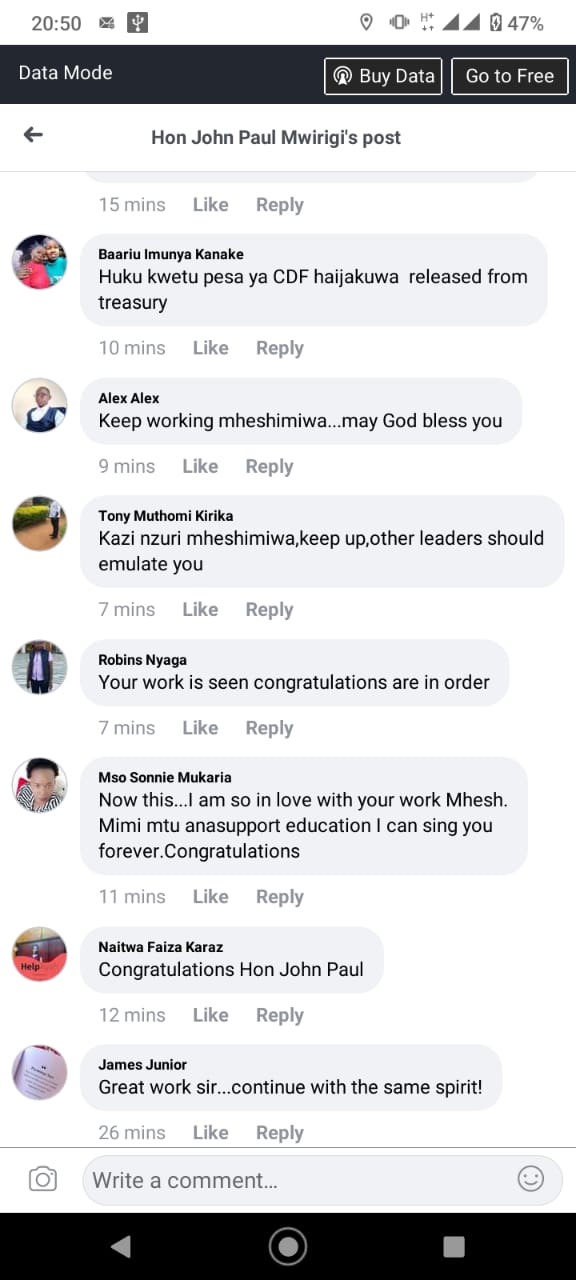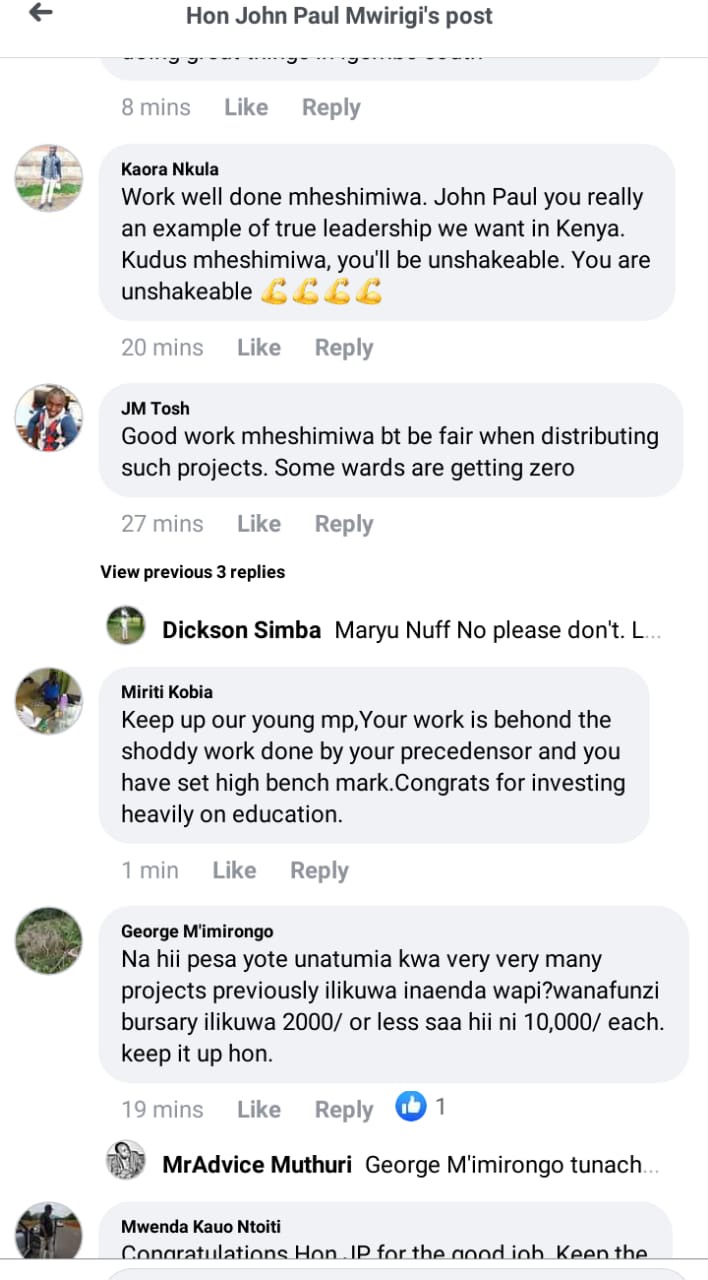 Content created and supplied by: instantNewsKe (via Opera News )