They same know one feels the pain and wants the best for the child like the mother. They are special to us being that a mother is first teacher always to instill discipline in the child. Sometimes mothers have to toil singlehandedly to see their children eat, dress and go to school. Mothers also love and protect what is their ensuring that no harm happens to her kids no matter the case.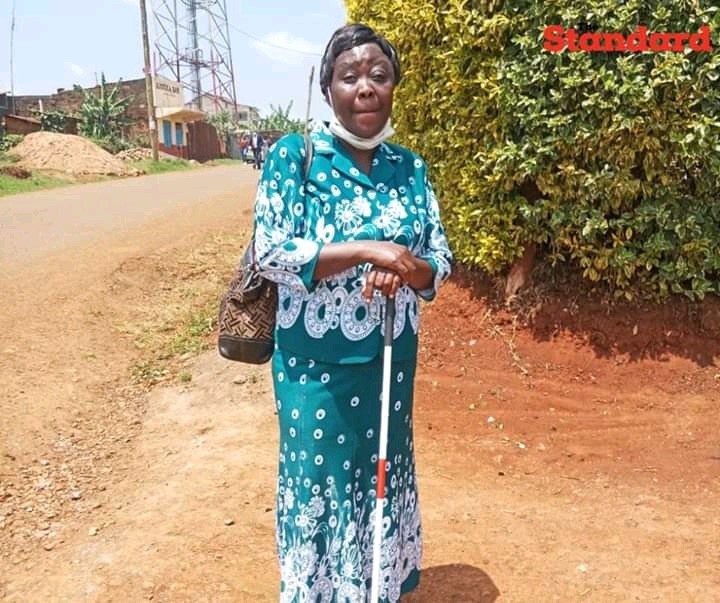 Today Rose Wanjiku, a blind woman surprised citizens when she walked over 10 kilometers to General Kassam Stadium where Kenya Defence Forces personnel were being recruited. Wanjiku travelled all the way not considering the dangers she was exposing herself into just to give her son moral support as he was trying his luck in the exercise.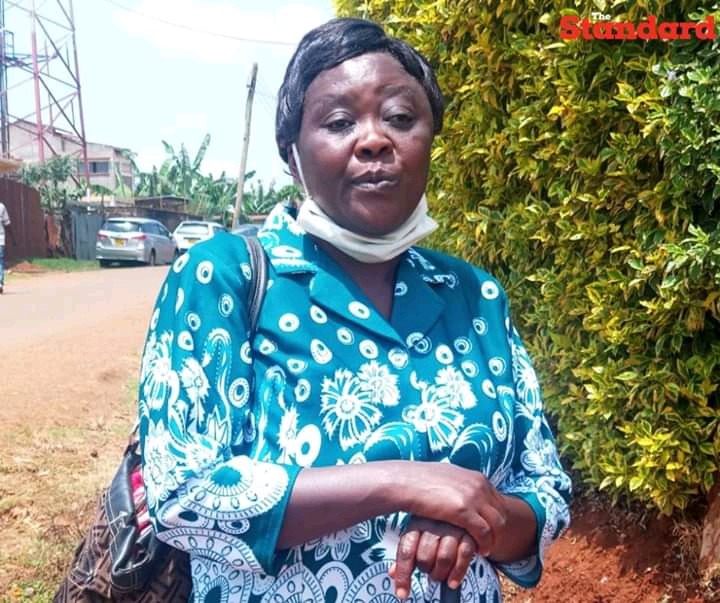 Netizens have since reacted praising the woman of her bravery and wishing her all the best in her endeavors. Some of the comments are shown below;
"May God bless you Mama and open your ways abundantly," Jasper.
"All shall be well, the government should help the young man who will then help the mother," Aringo.
"Great riddance. I love you Mama," Apondi Situnya.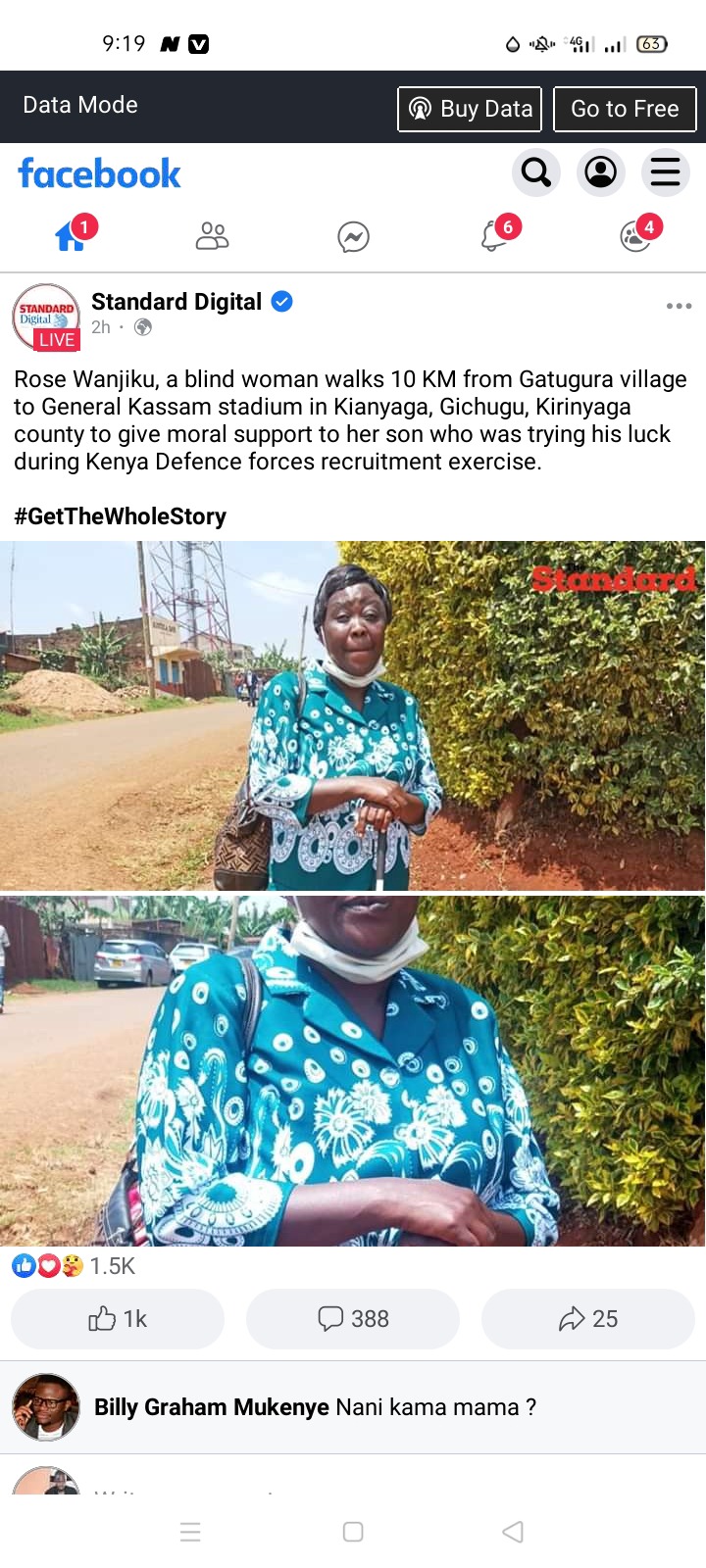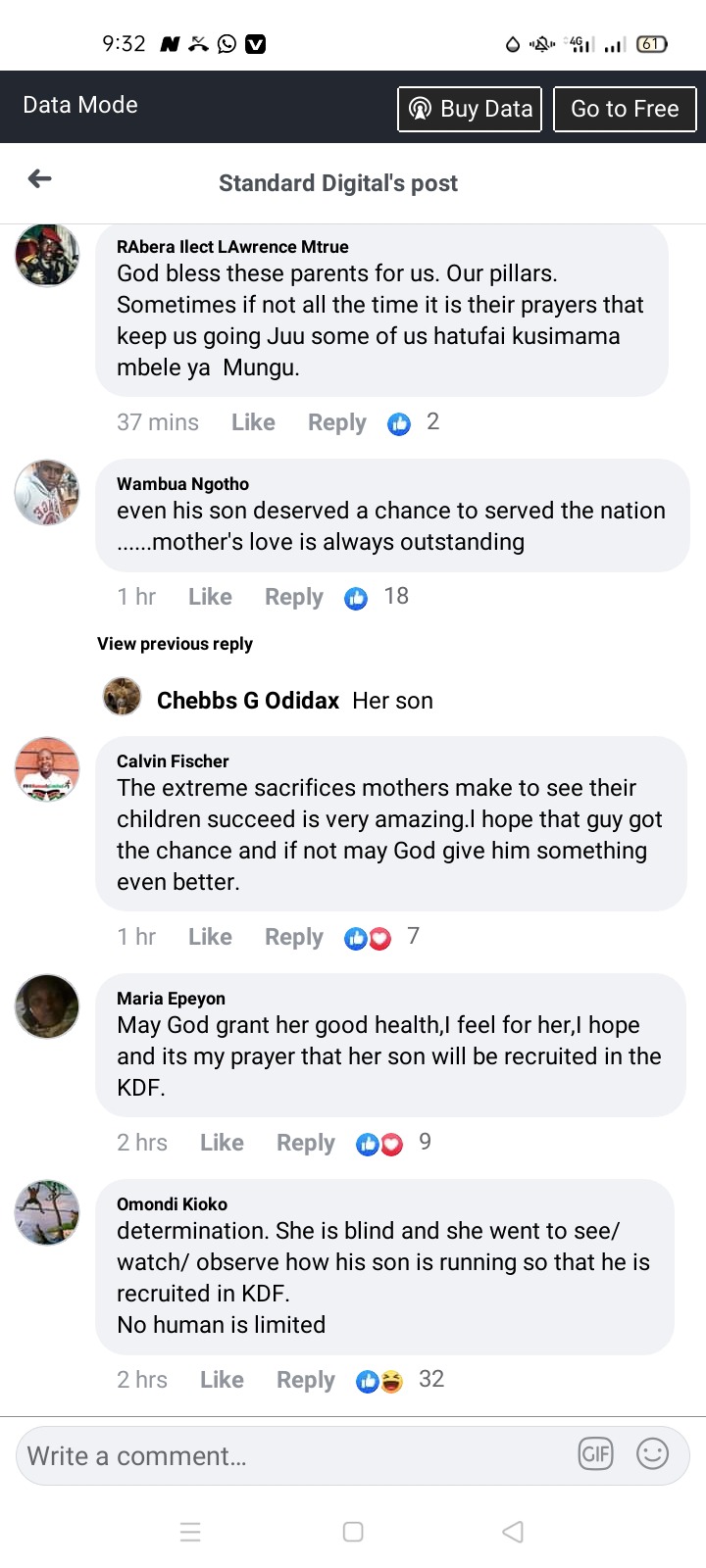 Content created and supplied by: @gabi (via Opera News )