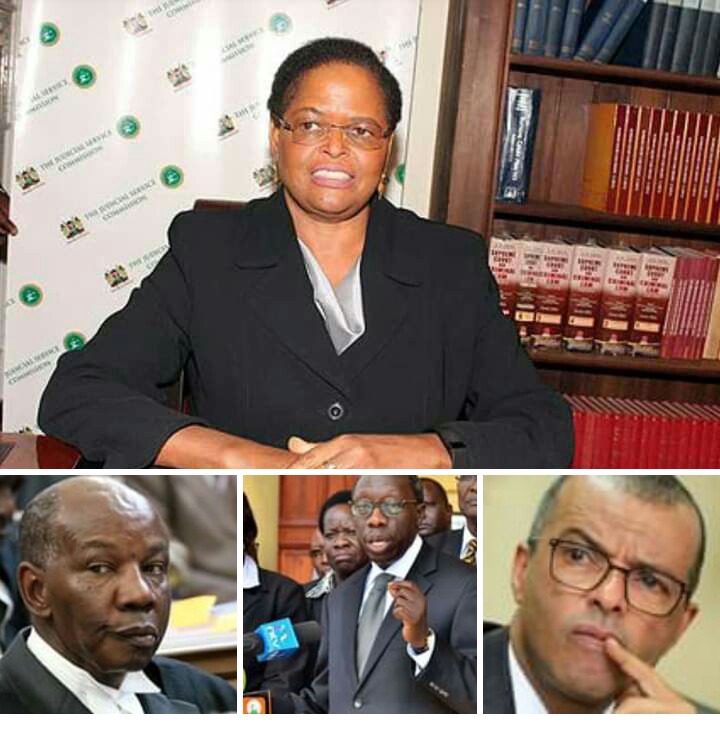 Kenyans were left in dilemma on Wednesday 10th after noticing that none of the supreme court judges send his/her application in a bid to fill the office of the chief justice Out of the the thirteen names released yesterday. Even the deputy chief justice Philomena Mwilu who is also the acting chief justice didn't send an application.
Reports show that the office of the chief justice has been an hell to operate since the current government since the indipendence of the judicial arm of the government has not been upheld and the pressure in this position might be the reason why the supreme court judges are not willing to assume the office.
The former chief justice David Maraga who retired earlier last month has had a very hard task fighting for the judiciary and was in some occasions seen to directly attack the executive arm of government. Maraga in his parting speech urged the supreme court judges to defend the constitution urging them if they don't God will punish them.
The position of the head of judiciary who serves as chair of judicial service commission was announced vacant last month by the acting chief justice Philomena Mwilu through a gazette notice where she welcomed all interested candidates who meet the qualifications to apply. Wednesday 10 th was the deadline of sending the applications.
The names include justice William Ouko,SC Fred Ngatia, Lady Justice Martha Koome,Ex DPP Murgor among others. Many had expected that the successor of former chief justice Maraga would come among the members he used to chair in the judicial service commission.
Content created and supplied by: Nzangiempire (via Opera News )