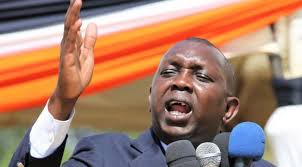 The Kapseret member of Parliament Oscar Sudi today said that contrary to what people thought about his relationship with the former prime minister Raila Odinga, he was in a position to call him anytime he wished.
He proceeded to add that what he did not like about Raila was his way of politics and his firm political positions. He said Ruto was far better and that was the reason he believed in his presidential ambition. Sudi who was in Matungu urged the locals to support their candidate as he was the best choice to lead them.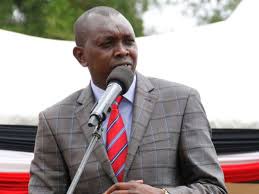 The Ruto diehard further told the gathering that it was not easy for him to make a name for himself in politics as he encountered a lot of challenges. He however advised their UDA candidate that the secret to remain in power was on how he was going to utilize resources allocated to him in helping his people.
Sudi also said that the Matungu people had an opportunity to send a big political statement by electing UDA candidate Alex Lanya who was going to continue with the good work of the late Mp. He told them to vote in numbers to have him join the strong team of Ruto in parliament.
Attached is a video link of Sudi speaking:
https://youtu.be/fq5tUXIG2G8
Content created and supplied by: GachNews (via Opera News )