Tanzania has been dealt a blow after World Health Organization (WHO) excluded it's name from the list of countries that will be able to receive the highly awaited covid-19 vaccine from Europe. According to JamiiForums, Burudi also wasn't included in the list and reasons behind is that, the countries didn't ask the vaccine for free thus WHO assumed that the said countries were going to purchase the vaccine.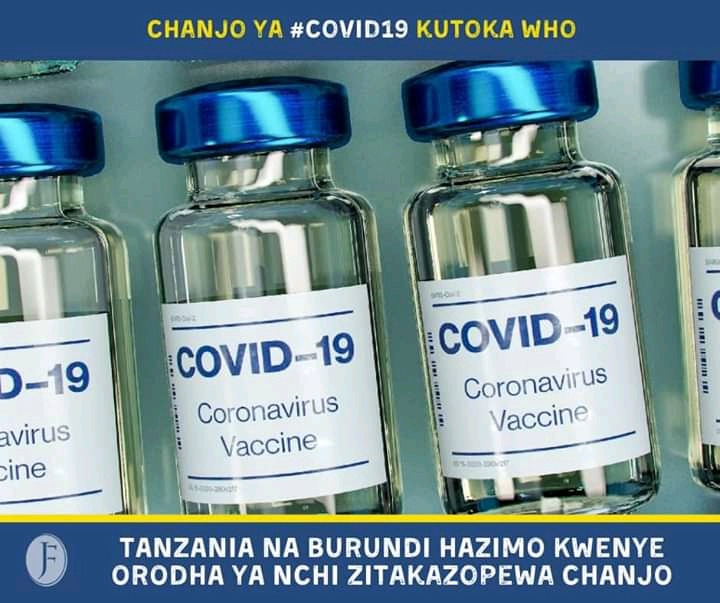 Other African countries that have also been excluded includes; Gabon, Equatorial Guinea, Madagascar, Eritrea and Lesotho.
JamiiForums: "Katika orodha ya awali kuhusu mpangilio wa nchi zitakazopata chanjo katika eneo la Afrika Mshariki Tanzania na Burundi hazimo. Nchi nyingine za Afrika ambazo hazimo katika orodha ya upokeaji wa chanjo ni pamoja na, Equatorial Guinea, Eritrea, Gabon, Lesotho, Madagascar na Ushelisheli."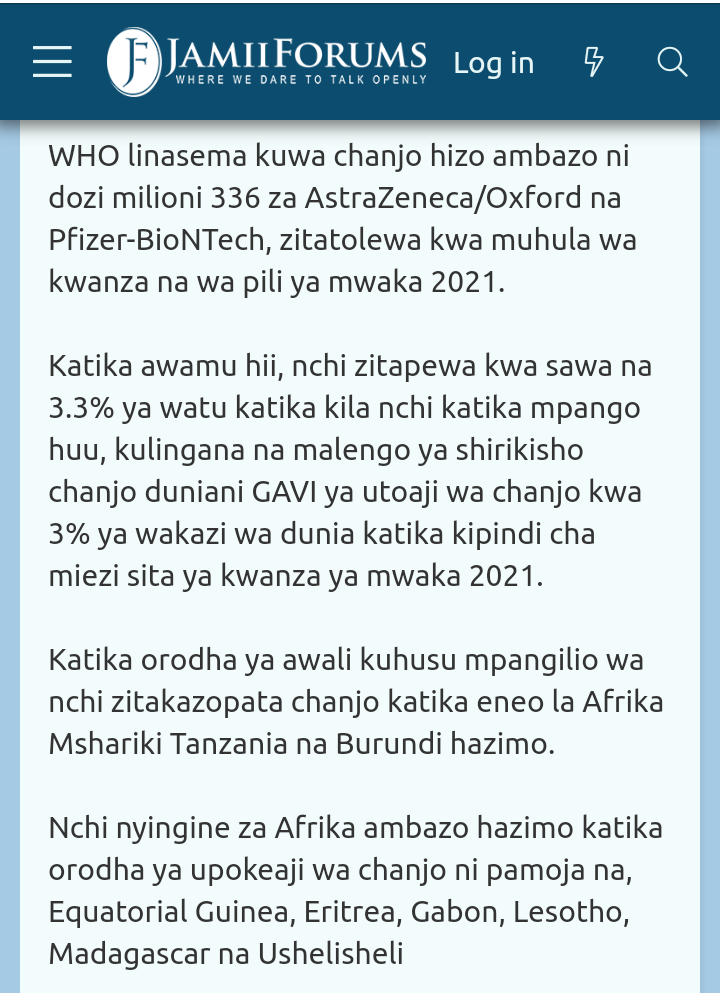 According to JamiiForums Media, East African countries that are on list of African countries to receive the vaccine includes; DR Congo, Kenya, South Sudan and Uganda. 
JamiiForums: "Kulingana na orodha hiyo ya WHO za kanda hii ya Afrika Mashariki na Kati zitapewa dozi kama ifuatavyo: DR Congo: 6,948,000, Kenya: 4,176,000, Rwanda: 1,098,960, Sudan Kusini: 864,000 mwisho Uganda: 3,552,000."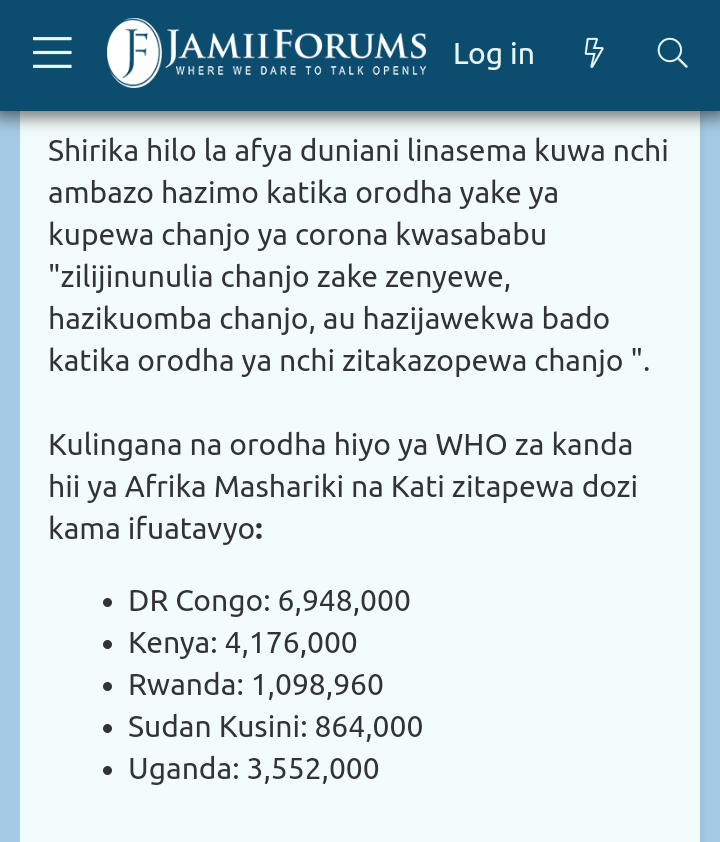 This information from WHO comes at a time when president John Pombe Magufuli is highly criticizing the covid-19 vaccines to the point of asking Tanzanians not to take the it before it's ministry tests the said vaccines.
Content created and supplied by: Omba254 (via Opera News )