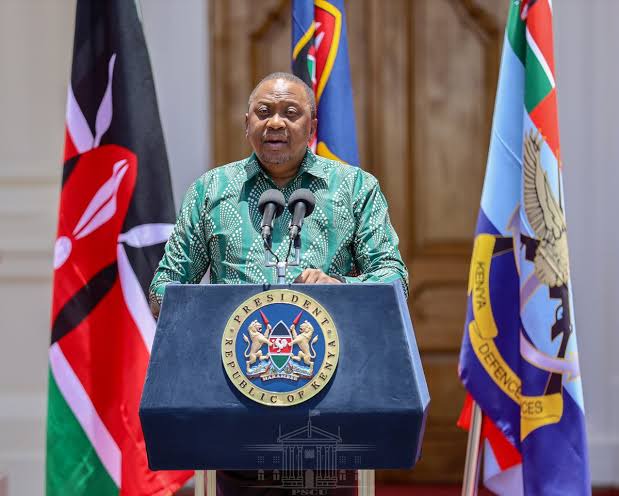 President Uhuru Kenyatta. 
A new report has now emerged on what happened during a high profile meeting hosted by interior Ps Karanja Kibicho in West lands. According to Ruto's Close Ally, Denis Itumbi, the meeting was hosted to try and convince Kang'ata to Retract his letter to the president. 
According to the report, Kang'ata was vocal against the team of 10 members. He refused to give in to their demands before leaving
"I am sorry guys, but we must develop a culture of telling each other the truth internally, Why should we play games with what voters are telling all of us in private and public?" he asked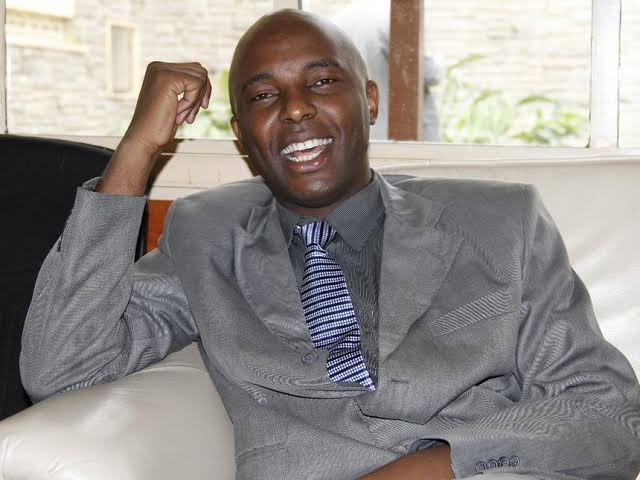 "I cannot withdrawal my letter and still have a conscience. That I will not do, if The President and the party ignores at least I will be at peace that History will show I did my part, Even the bible was not written by off-record speeches or sermons, only that which was written on scrolls and tombs. I wrote down my thoughts because, I know one day, it will be written that I put my views as shaped by the electorate on official record. " Kang'ata told the others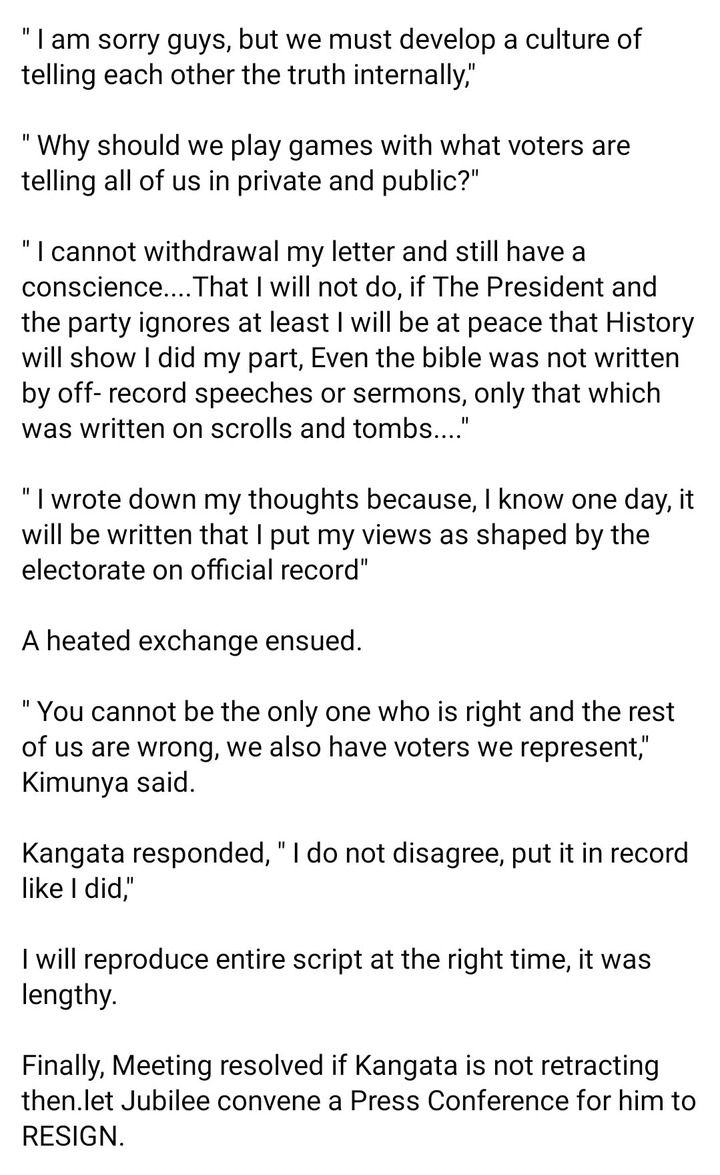 A heated exchange is reported to have ensued. With kimunya in particular angry at Kang'ata. 
"You cannot be the only one who is right and the rest of us are wrong, we also have voters we represent," Kimunya said.
After Kang'ata refused to Retract the contents in the letter it was then decided the group will hold a presser in which Kang'ata was going to announce his resignation. To the surprise of everyone present, Kang'ata did not appear and instead switched off his phone the whole day.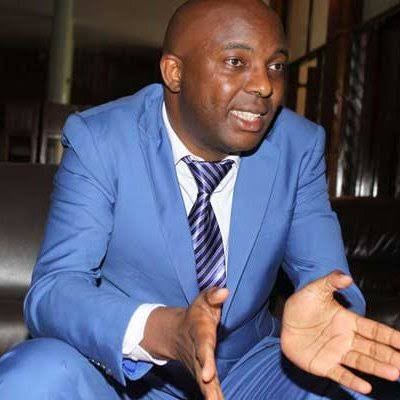 Meanwhile, share with us your thoughts on the matter kindly. 
Content created and supplied by: lemmymbelle (via Opera News )