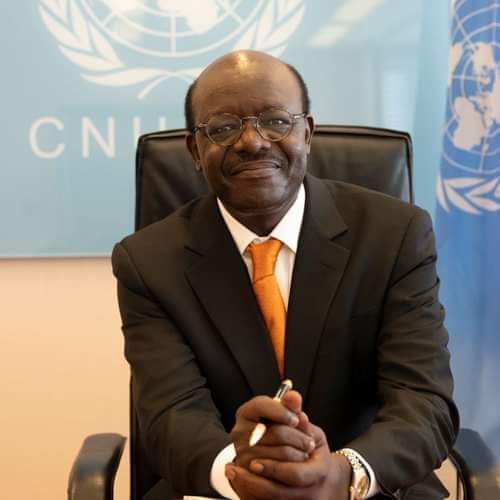 Kenyans have reacted after the former UNCTAD secretary general Dr Mukhisa Kitui wrote this on his official Facebook page.
Kitui through his official Facebook page wrote.
"Thank you Kenyans. We shall restore our lost glory," he wrote.
Dr Kitui has declared his interest for the country's top position come 2022 where he will be battling with opposition leader Raila Odinga, deputy president William Ruto among others.
Erick Kipronoh wrote "Dr. Kituyi, unless you have a strategy you be like next Dida. Politics is not academics and knowing everything. It's about leadership where you hire brilliant people to work for you,"
Kiamkim KK says "DR. Mukhisa Kituyi, that's a very great step, give us the direction and we will follow you. You have a right to contest for any seat in this country,"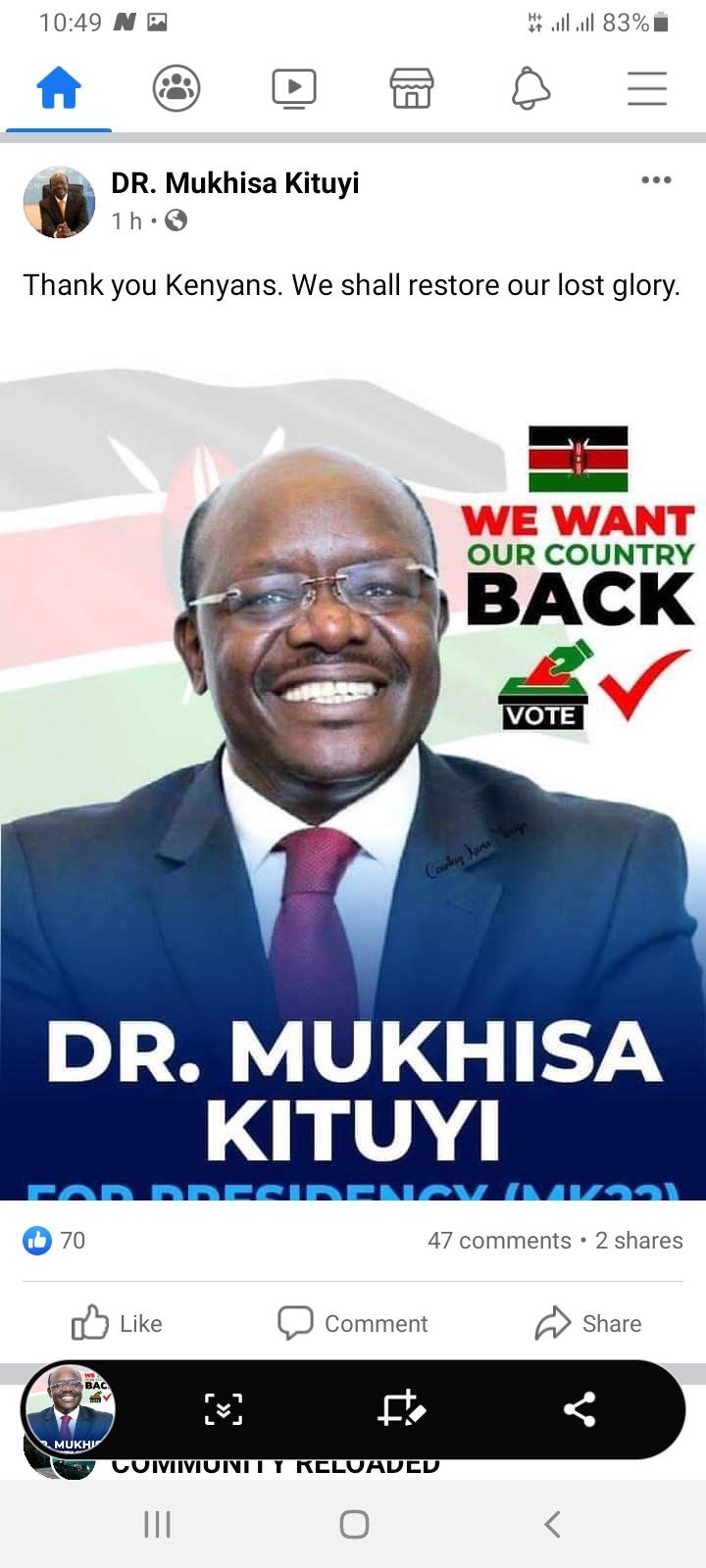 Arap Koskei Mosoriot wrote "Waiting for endorsement?,so is it mudavadi,or you ,or raila odinga,or kalonzo,or gedion moi,"
Namaan Gioche wrote "Welcome , hoping u will be appointed presidential candidate by our president,"
Ciku Jane says " Everybody is entitled to his/her own wet dreams ,,me too I used to dream that I wll be the president of United States ,,wish yuh all the best,"
"karibu nyumbani the son of kenya.,sell your manifesto but i hope your agenda wont be ruto day in day out," says Kamunya Maina.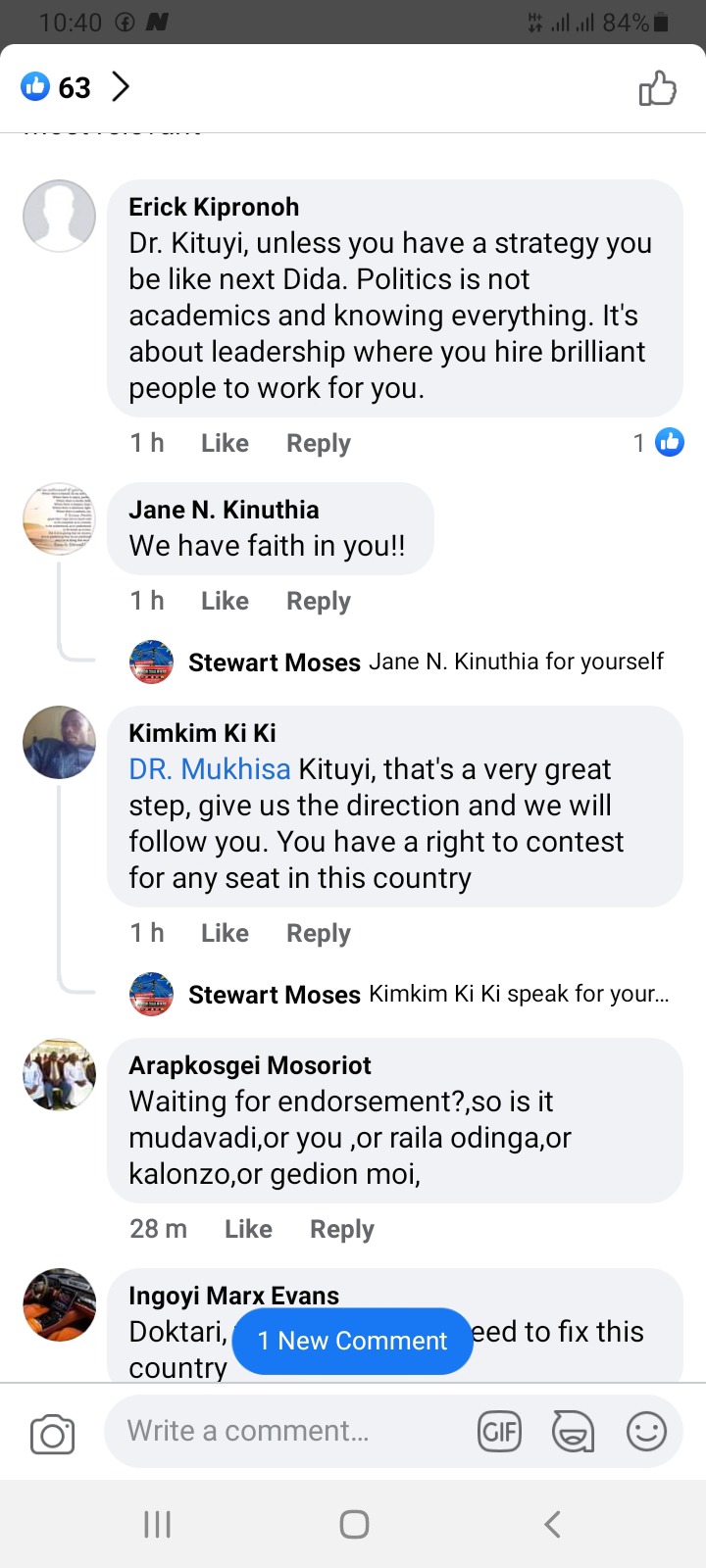 Wilson Sota says "What have you done to Kenyans that will be a catalyst to vote you?Raila has done a lot, do you have a convincing reason to vote you and not Raila,"
Eric Kayler says "Coming position 4 after Abdubah Dida it will be a good trial. Tushajipanga huku my frend,"
Oludo Josev wrote "Alot of hate from the kip bots, let the guy sell his agenda. Then the Kenyans in their own wisdom will decide. Wacheni hizi wivu na chuki, we are the people we will decide,"
Noah Sile says "Vie for MCA first, use vessel to divide mulembe votes.. Yu are really doctor for nothing,"
Content created and supplied by: ElvanisRonoh (via Opera News )