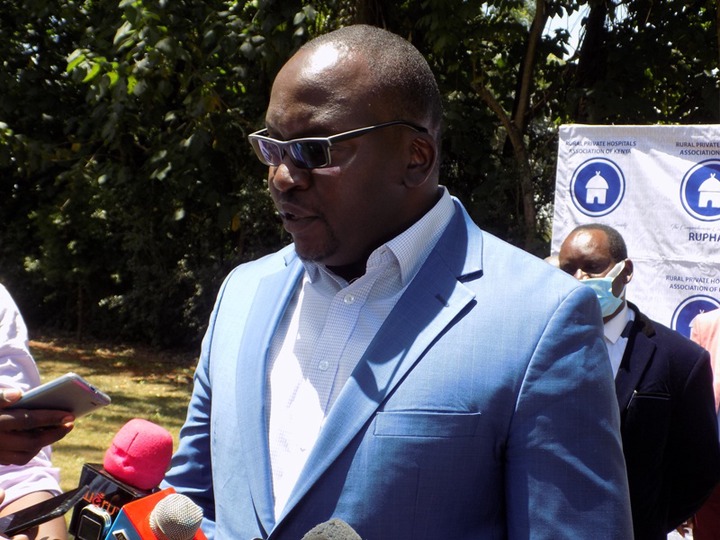 Rural Private Hospitals owners' Association Chairman Brian Linshenga speaking to the press at Izaak Walton in in Embu
Private hospitals owners in rural parts of the country have protested against harassment by county government officers by being charged illegal levies.
The hospitals proprietors in other towns apart from Nairobi and Mombasa said in most parts of the country some county government officers invade their premises demanding that they pay charges for things like single business permits while knowing too well they are not supposed to pay.
The private hospitals owners who were speaking through the Rural Private Hospitals Owners' Association said that onces they pay levies to institutions like radiation board, laboratory boards among others they are not supposed to pay single business permits.
The Association's Chairman Brian Lishenga said however that some county government officers descend on their hospitals to make their work difficult by demanding for among others single business permits in order for them to give them bribes.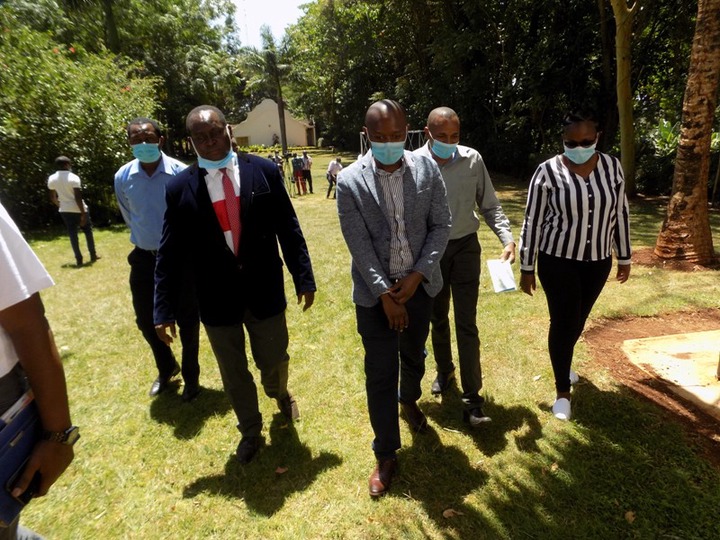 Some of the Private hospitals owners
Speaking during a meeting for all private hospitals in Embu and Kirinyaga Counties at Izaak Walton Inn in Embu Town Lishenga said they have resolved none of them will give in to the harassment and will work jointly to fight the vice in all ways.
"We call upon county governments to refrain their officers from harassing us with the illegal charges so that we can be able to give residents affordable health services to compliment the work done by our public counterparts," said Lishenga,
The private health institutions' owners also lamented over failure by the government to involve them on decisions involving National Hospital Insurance Fund (NHIF) 
Content created and supplied by: Mpekuzi (via Opera News )