Senator Ledama Olekina while in the parliament buildings experessed his disappointments over the unthinkable corruption in this country.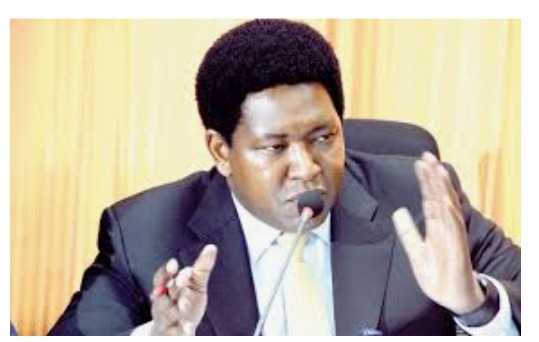 Olekina blames powerful politicians including president Uhuru Kenyatta for not fighting corruption in this country but instead they enrich themselves by securing themselves government tenders and misusing public resources.
A Facebook page called Ghanaian Citizen TV took hold of Senator Ledama's video statement and reposted it on its page then captioned it as follows.
"Listen to this man carefully. Please try and let this video reach the parliament of Ghana." End of caption.
This video has since had over nineteen thousand shares, over 1.1 million views and thousands of comments.This means over 1.1 million people have watched this ODM Senator Ledama Olekina's in Ghana.
From the comment section, it is realized that not only is corruption rampant in Kenya or Ghana, but entirely the whole of Africa. Reason being, people from Nigeria, Angola, Ghana other national are touched by this powerful message saying what Senator Ledama is pointing out is really what happens in those countries.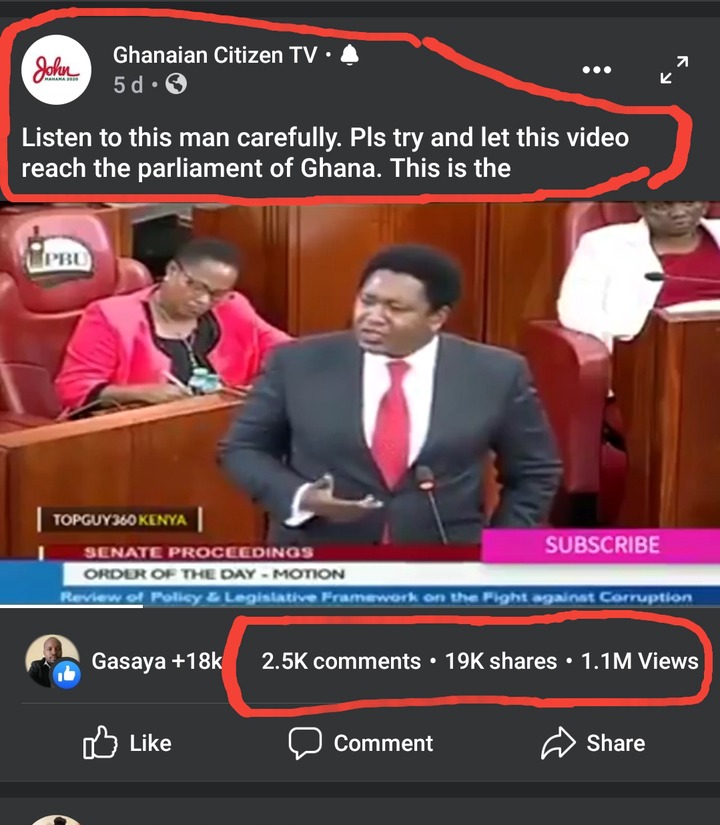 Click here to watch the full video of Hon Ledama Olekina's powerful message that has since gone viral in the west African countries.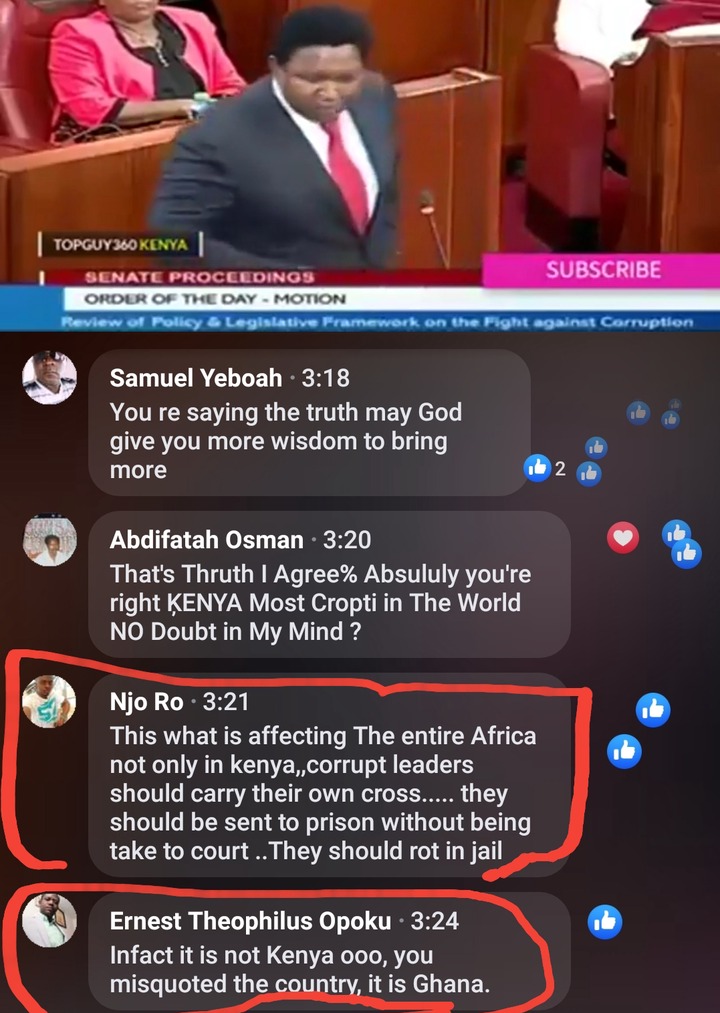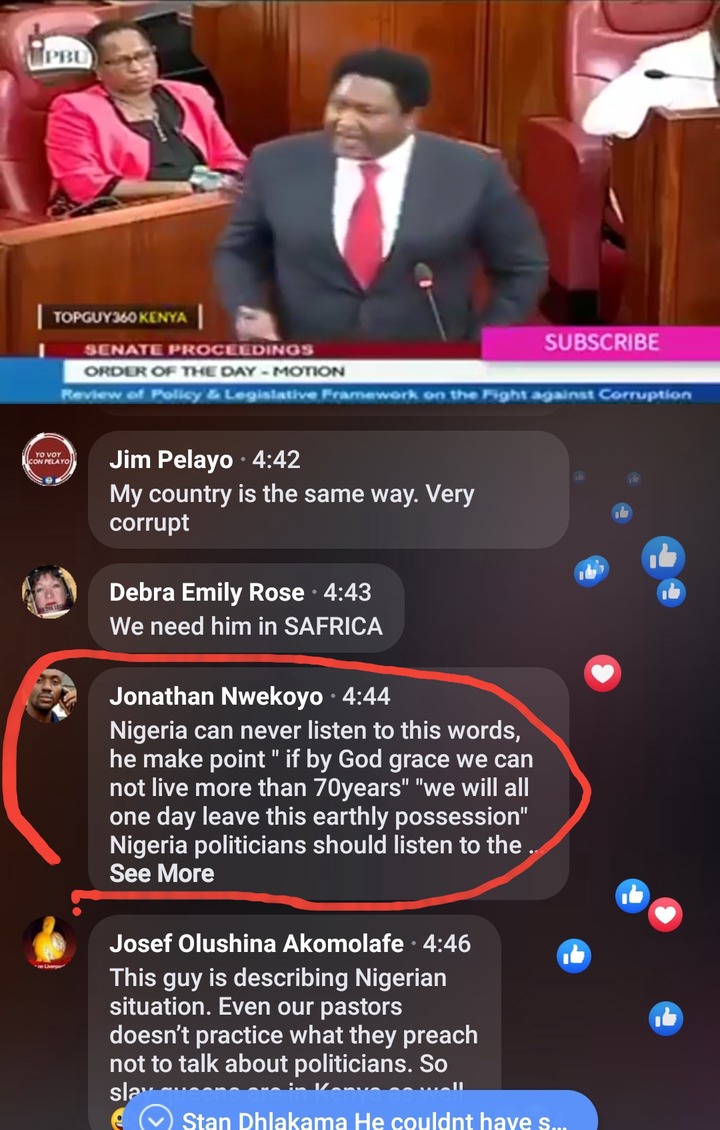 Content created and supplied by: MaroaPius (via Opera News )