Tanzanian opposition leader Tundu Lissu now wants authorities to explain why are the military preparations ongoing in their country.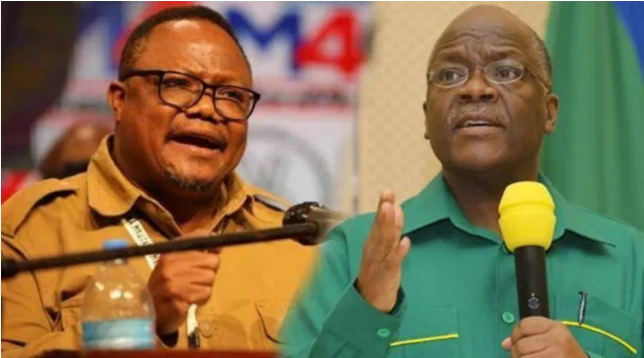 In his fresh series of tweets about the whereabouts of President John Pombe Magufuli, Tundu Lissu challenged Vice President Samia Suluhu to tell the country the true status of their head of State rather than continuing to hide the truth which cannot remain hidden for long.
"While preparations for a military parade are going on, the VP is busy touring the country as if nothing is happening. Bob Marley said it all: 'you can fool some people some time, but you can't fool all the people all the time. And now we see the light!," he tweeted.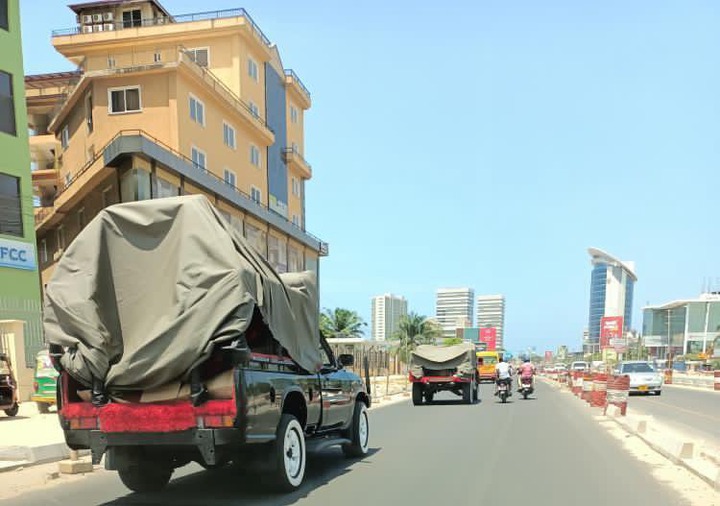 Dundapost.com blog carried the story that Tanzanian VP had on Monday March 15 passed President John Magufuli's heartfelt greetings to locals of Tanga region saying she had spoken to him just afew hours ago.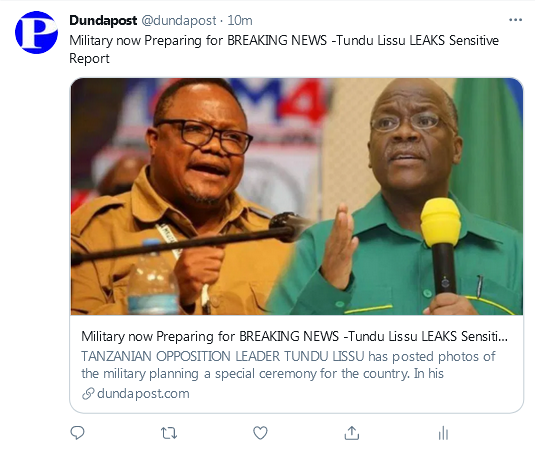 "Nilipomuaga Rais Magufuli kuwa nakwenda Tanga, akasema wape salamu wajukuu wangu, lakini anasisitiza umoja na mshikamano na Rais anawashukuruni kwa kumpatia ushindi wa zaidi ya silimia 89 kwa wana Tanga katika uchaguzi mkuu uliopita," she said in this video, which loosely translates to".
This however was termed falsehood by the fierce opposition leader Mr. Lissu who said breaking news could be on the way.
Content created and supplied by: Christbuoy080 (via Opera News )