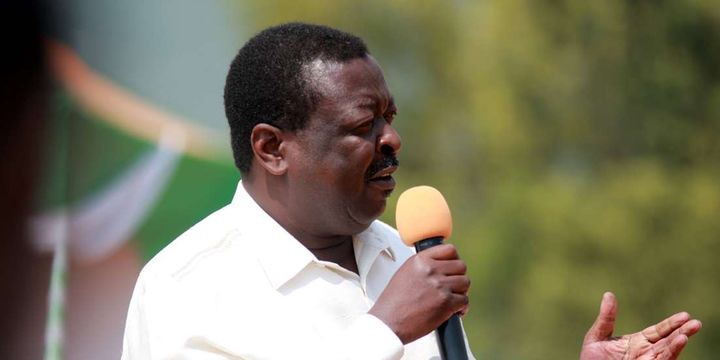 Politics have continued to be the main topics allover across all media platforms every time we wake up to a new Dawn. This happens as Politicians are currently under extreme pressure to create a good rapport with the public in preparation for the upcoming presidential election. Something that is currently giving most competitors hard tome as the pressure gets more tougher with time. As this happens, every politician is trying to come up with a Strategic way of campaigning and main point of focus during campaigning time. Remember Musalia Mudavadi had also vowed to be among those who will be on the ballot paper to be elected.
This is something that has sent him out to the field to embark on Serious campaigns. Speaking yesterday, the ANC Party leader Musalia Mudavadi put it that the economic status of the state is under Intensive Care Unit. This is something that he referred to as a "Fuliza Mode." This was meant to give the analogy of the way Kenya is surviving on debts. Speaking yesterday, Musalia said the following words.
"It's through the people that one gets elected. Be careful at the ballot. Do not vote blindly because leadership is not all about dishing out handouts, inciting others and dancing at the podium. We are in debt to the tune of Sh 8.3 Trillion (Sh 7.2 Trillion according to CBK). More debts lead to higher taxation hence an increase in price of essential commodities. We need leaders who will correct this as the government is on 'Fuliza' Mode."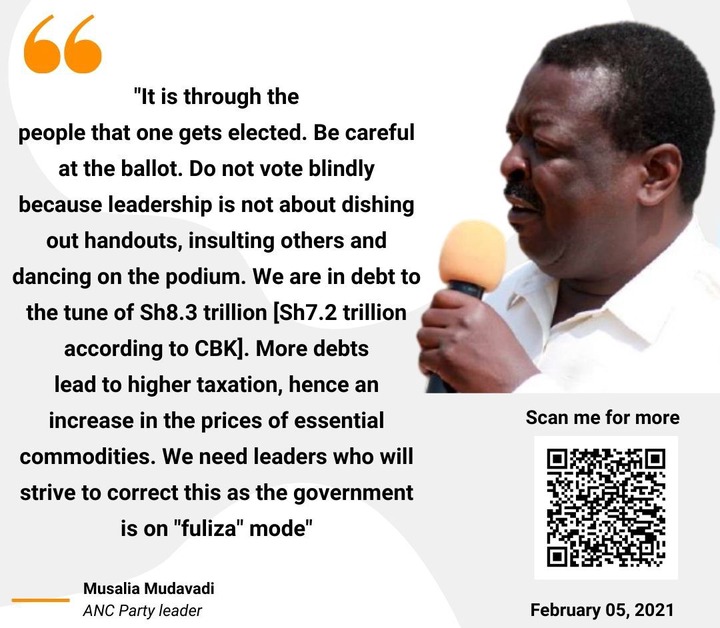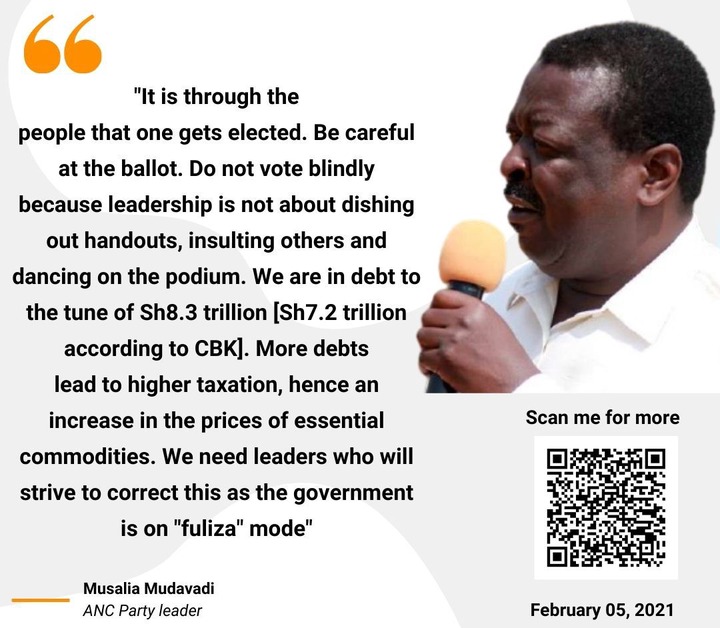 Content created and supplied by: Uhunyee (via Opera News )