As the fuss sorrounding the formation of Stingy Men's Association and it's summit continues to take shape, one of the upcoming and most promising politicians, Hon. Alinur Mohamed have already confirmed his attendance and the role that he will play during the summit.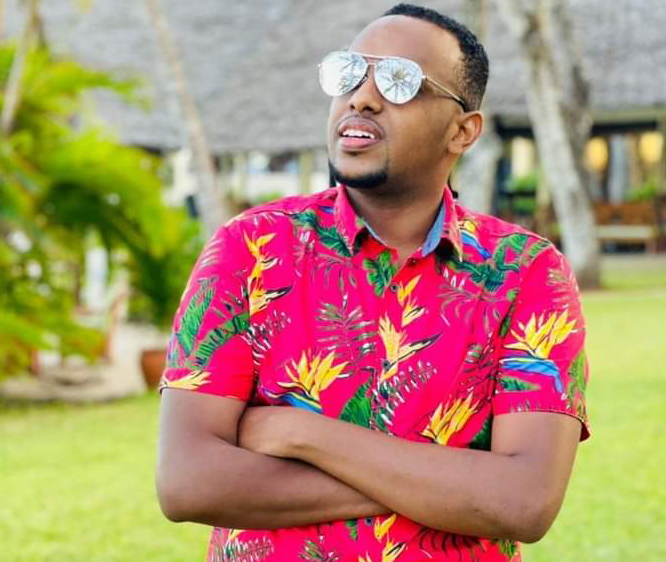 Hon. Alinur Mohamed used his official Facebook page to reach out to all members and fans of the Stingy Men's Association and the public at large, where she Rubbishes the rumours that we're going round the social media platforms that he was not going to attend the Men's summit. He has therefore advised all his followers that they should if it's the rumours since he has already received the invitation and will try to honour it.
"There are rumours doing rounds that I might not attend this year's Men's Conference. Please ignore because I have received an invitation from The Stingy Men Association of Kenya to be this year's guest speaker at the Conference. Have decided to accept it. Currently I am thinking of how I will sneak into the Conference without my wife's knowledge but have run out of ideas," Hon. Alinur Mohamed posted on Facebook.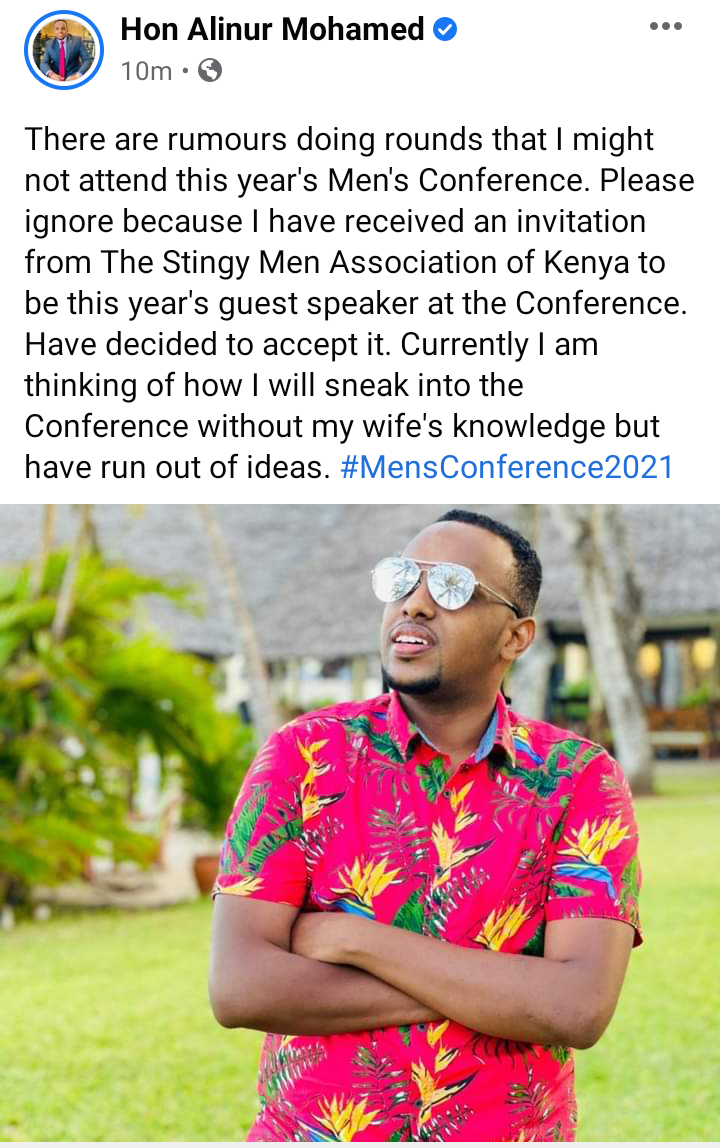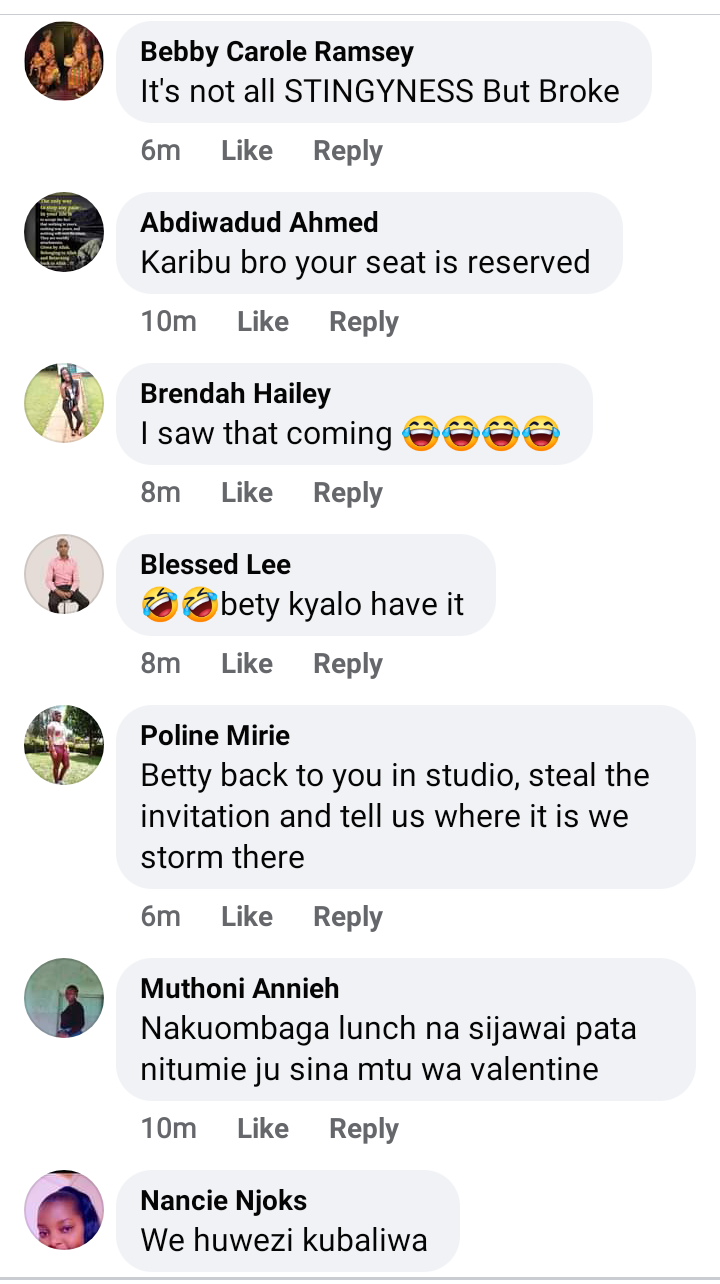 On his post, he affirmed that he was going to be the guest speaker of the summit, and that his attendance will be done without his wife's knowledge.
His post attended a lot of reactions from his followers, who seemed excited with the news that the politician will attend the meeting.
Content created and supplied by: Ndings (via Opera News )