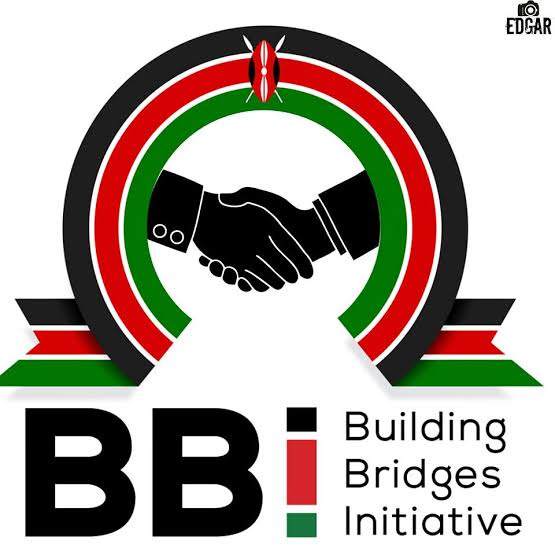 The Building Bridges Initiative is the popular name for the constitution amendment bill 2020. This bill is meant to make some changes in the current constitution in order to make the constitution more inclusive. Furthermore, the bill was intended to unite the country especially after the chaos and unrest experienced in the hotly contested 2017 elections.
The BBI proposes a plethora of changes. Key amongst them is the introduction of the office of the Prime Minister and his two deputies. Furthermore, the bill proposes a formal office of the leader of opposition. The bill further proposes that Cabinet Secretaries be renamed cabinet ministers and may be appointed from Parliament. The bill goes on to propose several changes across all the arms of the government that is the Judiciary, Legislature and the Executive.
Critics have come out openly criticizing the document for expanding the executive, emasculating judicial independence among others. They have branded the document a selfish political endeavor that seeks to create posts for the big five tribes. They have discredited the inclusivity defense for the expanded executive and have maintained their stance that BBI will do nothing but just siphon funds from an already financially starving country.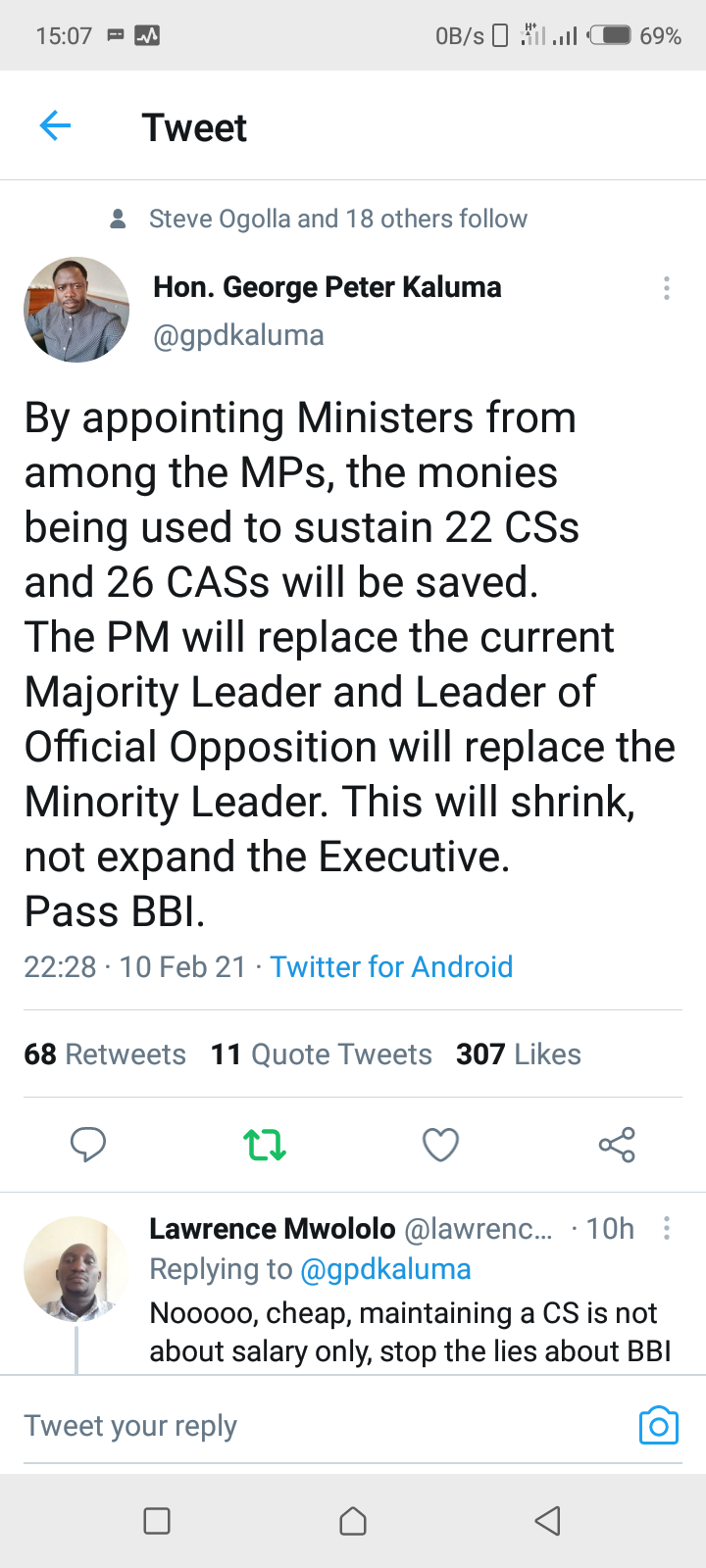 However, today George Peter Kakuma took to his Twitter account to explain to Kenyans how BBI will contrary to the popular opinion shrink the executive. He stated thus, "By appointing Ministers from among the Members of Parliaments, the monies being used to sustain 22 Cabinet Secretaries and 26 CASs will be saved. The Prime Minister will replace the current Majority Leader and Leader of Official Opposition will replace the Minority Leader. This will shrink, not expand the Executive.Pass BBI."
What the member of parliament was trying to say was that the monies used to sustain the 22 CSs and 26 Class would be saved since they would now be appointed from the parliament. This will in effect reduce the number of leaders in the executive. Furthermore, the two new offices being introduced that is the office of the Prime Minister and that of the official opposition would simply come in to replace that of the majority and minority leaders respectively. Therefore, according to Honourable Kakuma, BBI would in effect result into a shrink in the executive.
What is your view on the above topic?
Will BBI expand or shrink the executive?
Let's have a healthy discourse on the topic in the comments section.
Content created and supplied by: Alphones (via Opera News )