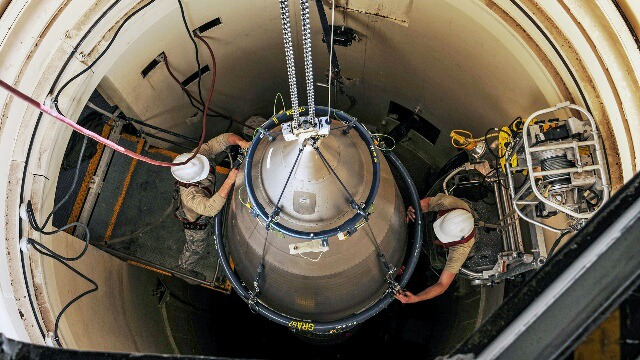 A minuteman III missile in a silo. (Source courtesy.)
The LGM-30G Minuteman III is a land-based intercontinental ballistic missile in the United States. It is in service with the Air Force Global Strike Command.
This command was actually found
ed in 1946 and has 30,646 personnel, 178 aircraft and is in charge of 406 ICBMs. It is nicknamed "America's shield".
The Minuteman III represents the land based part of America's nuclear triad. The others being the nuclear-missile-armed submarines and strategic aircraft with nuclear bombs and missiles.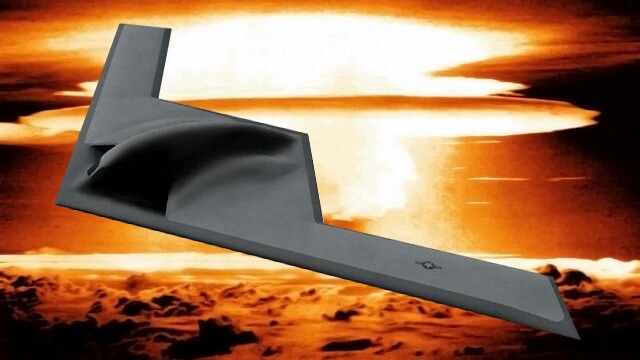 Concept of a B-21 raider stealth bomber. (Source courtesy.)
The minuteman III was manufactured by Boeing and has been in service since 1970. The unit cost of a Minuteman III missile is 7,000,000 US dollars.
This missile weighs 36,000 kg and uses a three-stage solid-fuel rocket engine.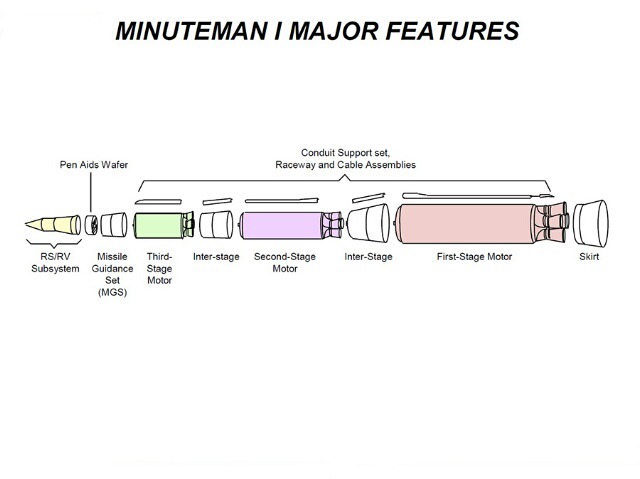 Minuteman solid fuel rocket boosters. (Source courtesy.)
With a speed of Mach 23, the Minuteman III can fly as high as 1,100 km and hit targets as far as 9,700 km away.
So the US wants to spend 100 billion US dollars in making this missile even more lethal. This program started with former US president Barack Obama and had the support of former US president Donald Trump.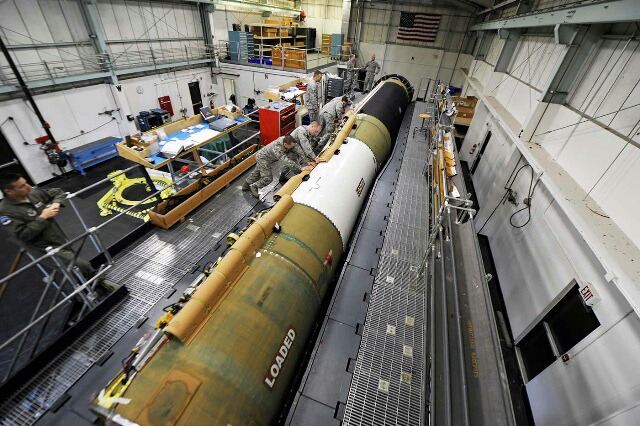 Workers repairing a Minuteman III missile. (Source courtesy.)
Well not everyone agrees with this, and even in a recent survey a majority of American voters do not want billions to be spent on new ICBMs.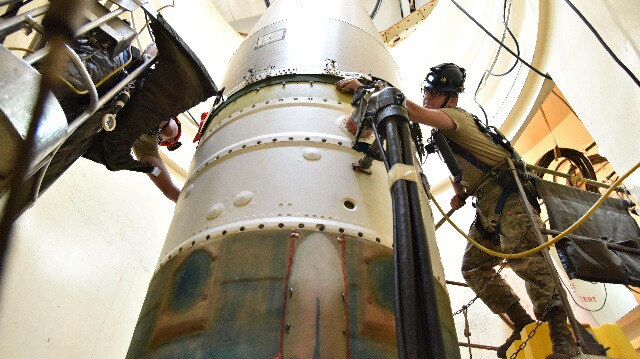 Technicians work on a Minuteman III missile. (Source courtesy.)
Content created and supplied by: Ledward (via Opera News )