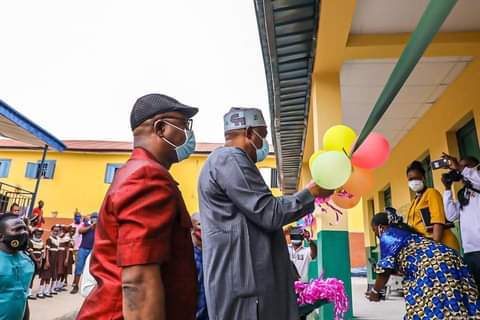 Faleke empowers the electoral district. Commissions two Solar Powered Classrooms, ICT Centre. Presents 130 Laptops to 13 secondary schools declares support to small business owners. The Honourable Member representing Ikeja Federal Constituency in the House of Representatives, Rep. James Faleke reiterated the need to support Nigerian children in the growth and development of the country in a competitive world.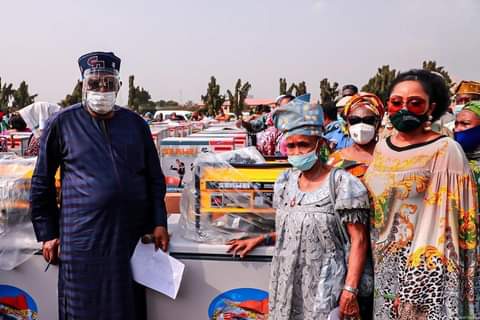 The lawmaker representing Ikeja Federal Constituency in the House of Representatives stated this on 2 February 2021 while commissioning two fully equipped Information and Communication Technology (ICT) Study Centers in Ojodu Grammar School and Ogba Junior Grammer School.
In addition to the two classrooms, the store, and the office, all of them fitted with furniture, and the solar-powered system was commissioned at Oke-Ira Primary School in Ikeja, Lagos.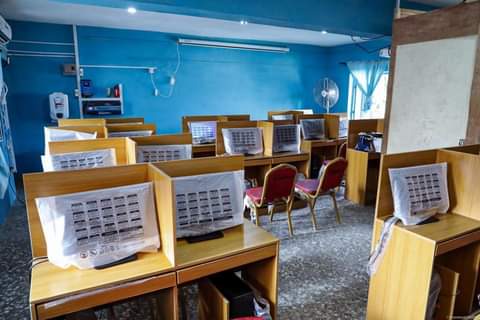 Faleke, who is also chairman of the House Finance Committee, also presented 130 laptops to SS1 students across the Ikeja Federal Constituency, said, "Our children are future leaders, and the best thing a nation can do to protect its future is to support them and create a favorable learning environment for them to thrive."
Also, claiming that the informal private sector is critical to the national economy, the lawmaker has supported small businesses in his constituency by presenting 100 grinding machines, 50 sets of deep freezers, 50 generators, 30 industrial machines, 30 hairdryers, and 10 sewing machines to people with an additional cash grant of N40,000 for a total of 100 small
In the follow-up to the empowerment program on 3 February 2021, 100 Suzuki minibusses and 20 Keke Napep vehicles will also be presented to unemployed youth to kick-start their transport business ideas.
Content created and supplied by: Authority2020 (via Opera News )