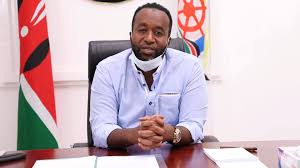 The Mombasa Governor Ali Hassan Joho insisted today that he was going to be in ballot come the general election and that there was nothing that was going to stop him.
He told the Nyali residents that he got into politics when many people could not believe that he was capable of leading. He noted that he started his political journey as an Mp of Kisauni and later rose to become a governor.
He pointed out that just like the way people during Moi era undermined and overlooked him when he showed the intention to govern the country, he noted that he was going to be just like him. He will be the first head of state to come from the region.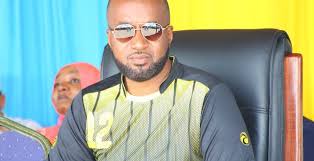 He continued to attack the deputy president who he said that he was a leader to be avoided by every Kenyan who minded his or her future. He said that his politics were based on handouts instead of jobs and employable opportunities for the jobless Kenyans.
He finally said that he was open to work with like minded leaders who shared in his vision. He thus urged the residents to back him up in his quest and told them that a time had come for the region to produce a president.
Attached is a video link of Joho speaking:
https://youtu.be/dkDbbQ7o5Ik
Content created and supplied by: GachNews (via Opera News )