President Uhuru Kenyatta provoked the people who are burdened by the Kenyan tax system which is exploitative and punitive. He said that people will surely pay tax when responding to the cry of people after introduction of new taxes in 2021.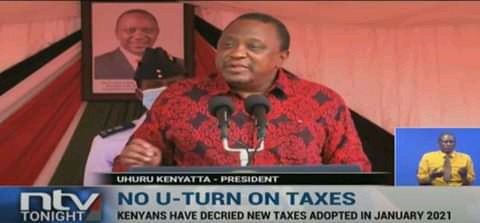 People were irritated by his statement because he is the president that should look into the issues affecting the common people and through his administration find ways to reduce the burden of taxes to the people, but in contrary the government is raising taxes an introducing new ones without considering its impact of the lives of common people.
It's even worse to hear this from the same president who had said earlier on that he presides over 2 billions theft in a day to yet he is the bose and this money is lost in his administration. People stormed social media with complaints and mocked the president statement with alot of anger.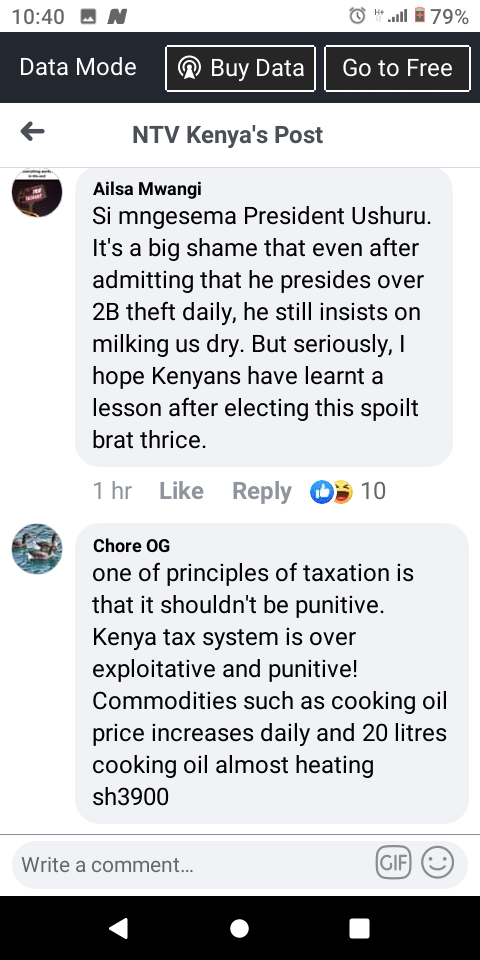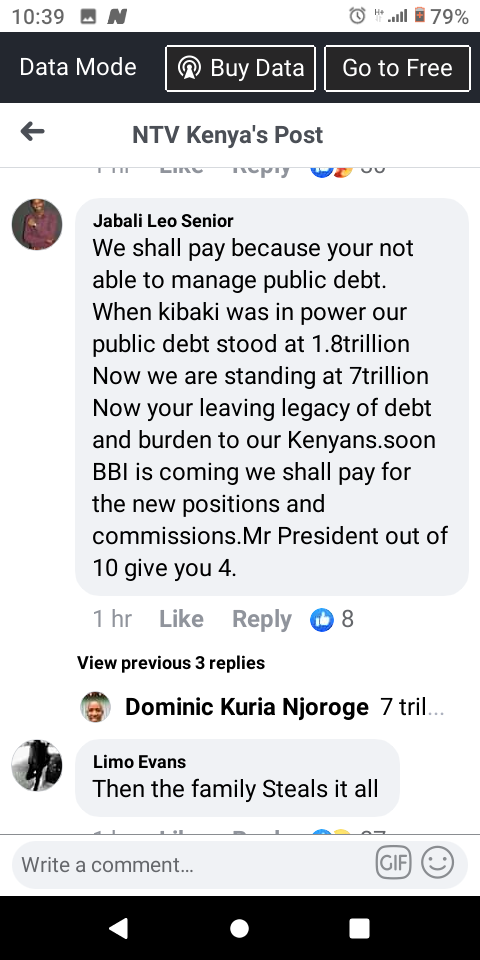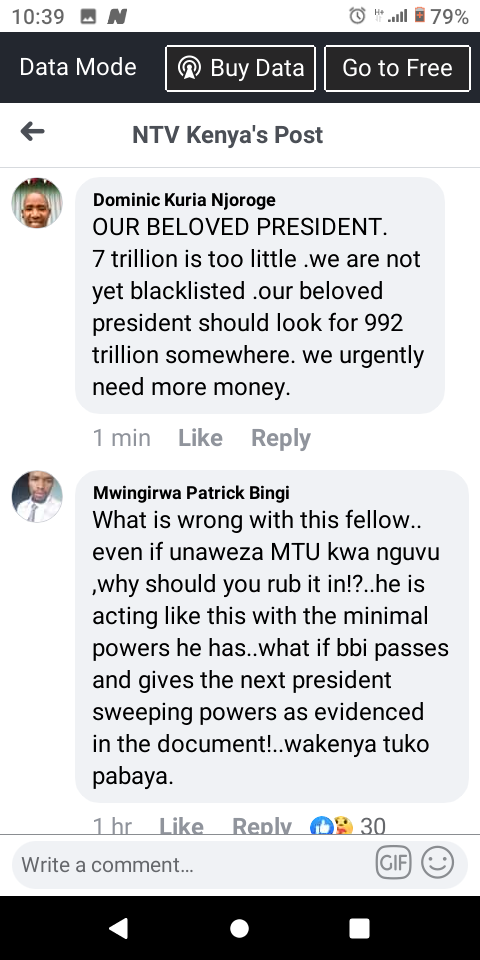 The president should be responsible to control the nation and ensure that money is being lost but not pressure people to pay more tax inoder that hi administration can steal more. People have therefore show their anger by saying that he is misusing his power but he should be aware that his term is ending to leave Kenya in peace.
President failed to manage the nation debt which is now operating at 7trilion and without even considering ways to prevent and lock all loopholes that are being used to steal money from his administration, he is doing nothing but make it easy for himself to raise money from people by introducing more taxes.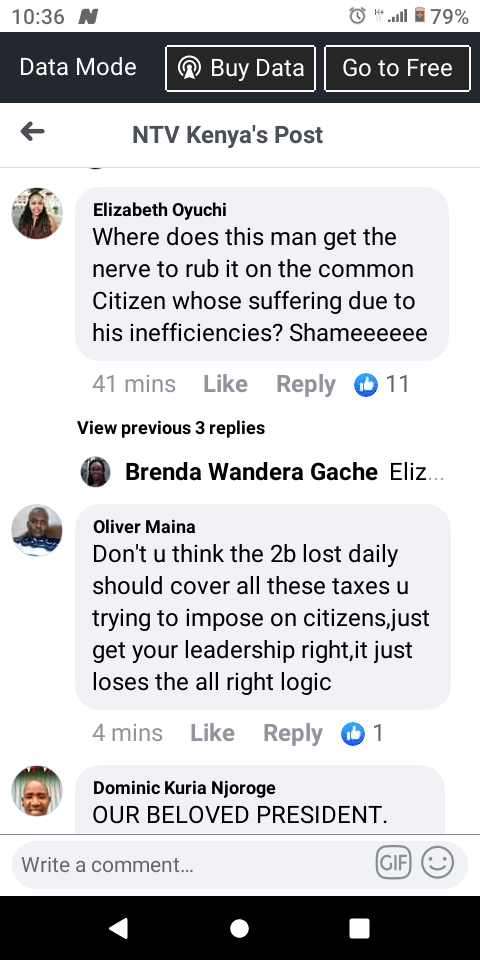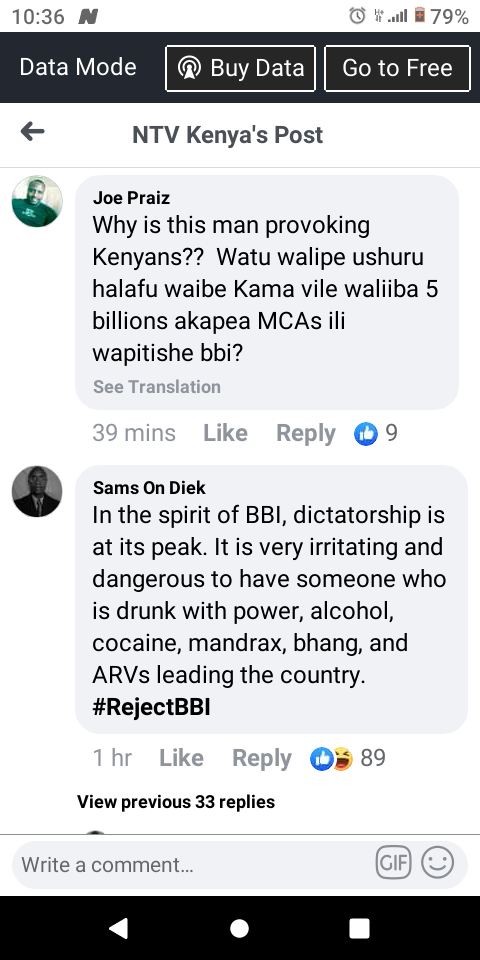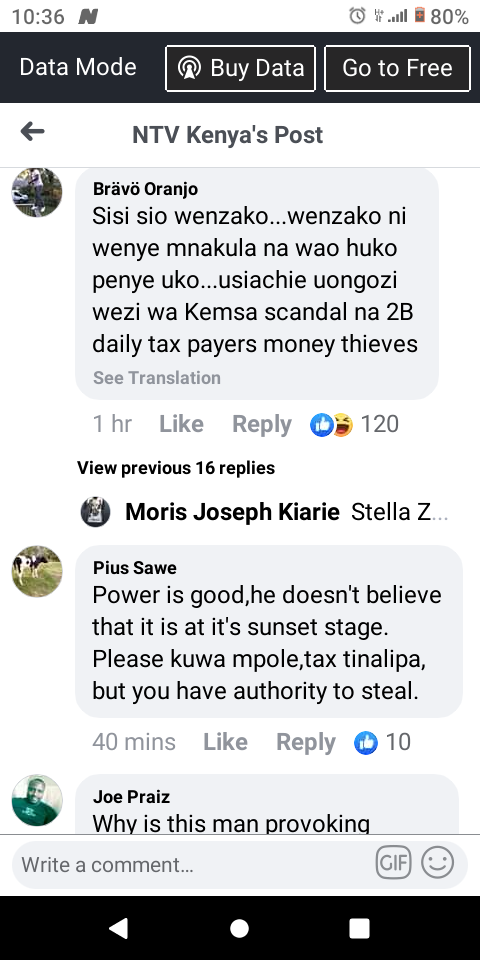 Content created and supplied by: lemasmwas (via Opera News )