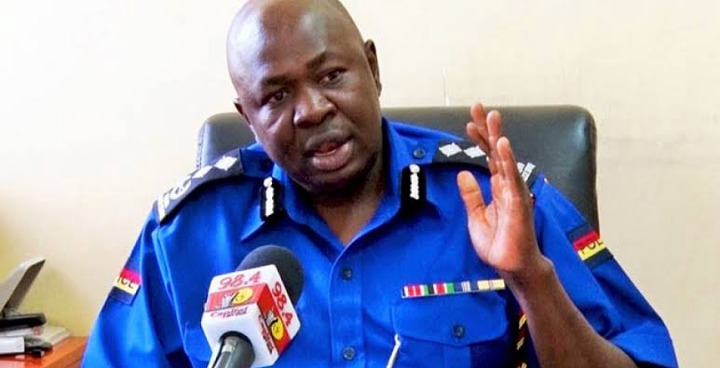 As president Uhuru Kenyatta was conveying a convocation at Sagana state Lodge last week where he met Mt Kenya region MCAs to rally them to pass the Building Bridges Initiative (BBI) at the county level ahead of the upcoming referendum, a Government vehicle allegged knocked a disabled man, results to his demise.
Follow ups have been going on and according to Citizen Tv reports on Friday, the police have denied the knowledge of neither the Government vehicle nor the vehicle driver who allegedly knocked the man down.
According to the Police spokesperson Charles Owino, he has allegged that the vehicle has not been identified yet, promising to go back and find out.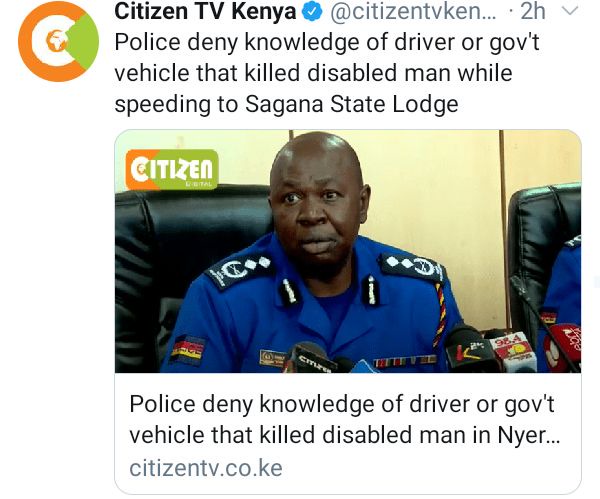 "Unfortunately I had not found out as at the time I came here on whether the vehicle has been identified. But I hope when I go back I will find out," said the police spokesperson.
This has elicited angry reactions from Kenyans on Twitter, who are crying faul of the police, asserting that the number plates of the vehicle were identified on the phase of the scene. Here are some reactions;
Bernard Koech: The number plate was well-displayed. If polis do not intervene do they expect the public to take law in their own hands? This is a serious matter. The public is taxed a lot to pay polis who come here to say they are "not aware."
Nightshift: This is just absurd,if they can't just identify who the cars are registered to and the number plates are visible,then kenya police and ntsa should not be in existence and we should disband them as soon as possible coz they are just wasting our resources.
Jo: Our expectation was very low to begin with. We knew that the police would not admit it. This matter will soon be forgotten. Only the family of the bereaved will remember it.
Content created and supplied by: Politicsnewsman001 (via Opera News )