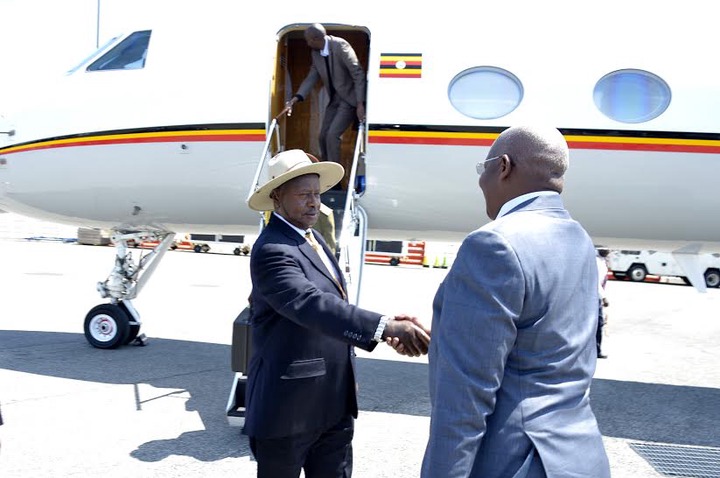 President Museveni together with Foreign Affairs Minister Sam Kutesa/ File source: Google
Uganda's government through the Foreign Affairs Minister Sam Kutesa has responded to the European Union saying that there are laws governing each country and it is the duty of that specific country to ensure that they are not broken.
In a letter dated 15th Feb 2021, the Ugandan government stated that it is always ready to welcome engagement with any international organization provided that the right channel is followed and it adheres to the principles set by that country.
This was after the European Union together with other international blocs threatening to withdraw the support they are giving Uganda over what they termed as Human Rights Abuse during the 2021 election campaigns and the elections period.
In the response, the government also argued that in the face of the COVID-19 pandemic, a number of guidelines were put in place to combat the virus adding that they could not sit and watch them being violated. According to Sam, violation of these guidelines is the cause that made the National Unity Platform ex-presidential candidate Robert Kyagulanyi to be arrested which sparked widespread protests.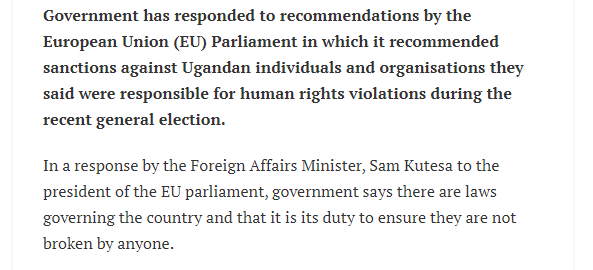 The government then added that due to the weapons that were possessed by the violent groups, they had to take the action to protect the wider portion of the public.
Source: The Nile Post
Content created and supplied by: Kenya-Best_TV (via Opera News )