Netizens Blames Raila And Ruto's Political Rallies Over Covid-19 Second Wave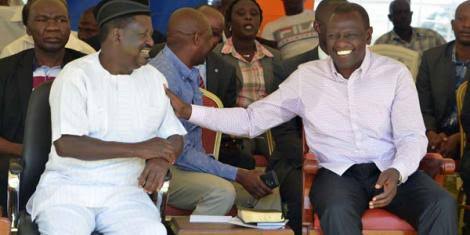 Since the government relaxed some containment measures on Covid-19, the ministry of health has been recording a surge of Coronavirus case in day. The President directed that worship places, bars and night clubs be reopened. He also directed that the curfew to start from 11pm to 4am.
After relaxing the measures, the Ministry or education also ordered the reopening of universities, colleges, secondary and primary schools.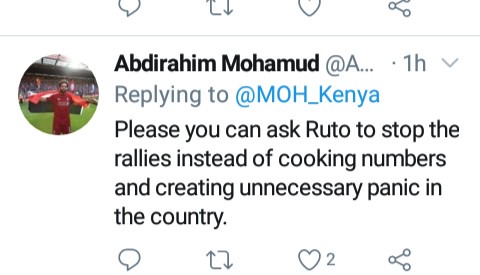 On the other hand, political rallies have been going on on a daily basis. Deputy President William Ruto, ODM Leader Raila Odinga and other top politicians have been taking a lead in the political rallies.
After the announcement of today's Coronavirus cases, Netizens reacted over the possible second wave of Coronavirus claiming that Raila Odinga and William Ruto are the genesis of the erupting wave.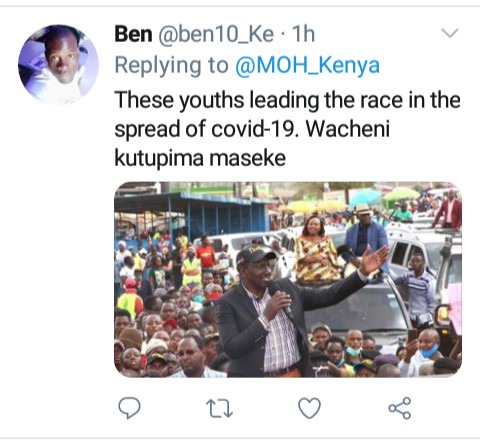 Some went ahead to suggest that the government ban all political rallies that are going on in the country at the moment. Today the Ministry reported over 600 cases from samples less than 5000.
Content created and supplied by: Mavin_Mabonga (via Opera News )