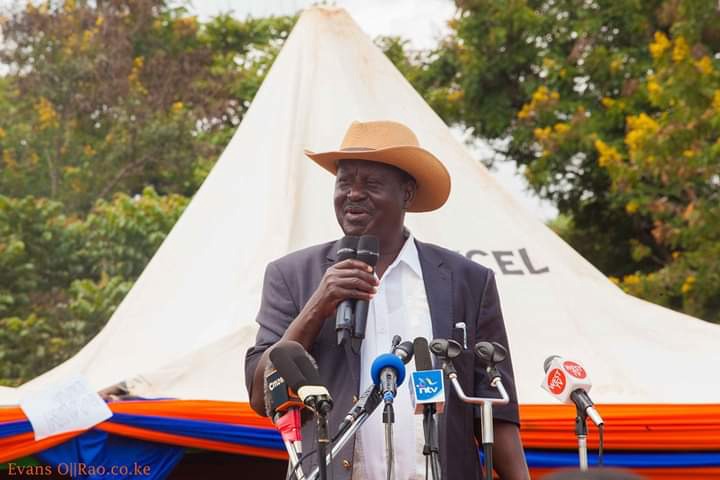 ODM leader Raila Odinga. [Source/RAO]
Orange Democratic Movement (ODM) party leader Raila Odinga on Thursday hosted journalists from Inooro TV and its sister radio station at his Karen residence for an interview.
Raila responded to a number of questions raging from the Building Bridges Initiative (BBI) to 2022 succession fielded by Kamau wa Kang'ethe of Inooro TV, and Jeff Kuria and Nyoxx wa Katta both from Inooro FM.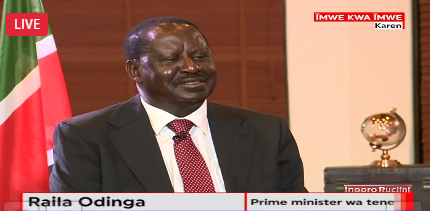 The former Prime Minister was asked why the Kikuyu community appeared to hate him even after making a peace deal with its political kingpin President Uhuru Kenyatta.
Raila said he had no personal grudges with Kikuyus but was a victim of propaganda which has been spread by few selfish individuals against him.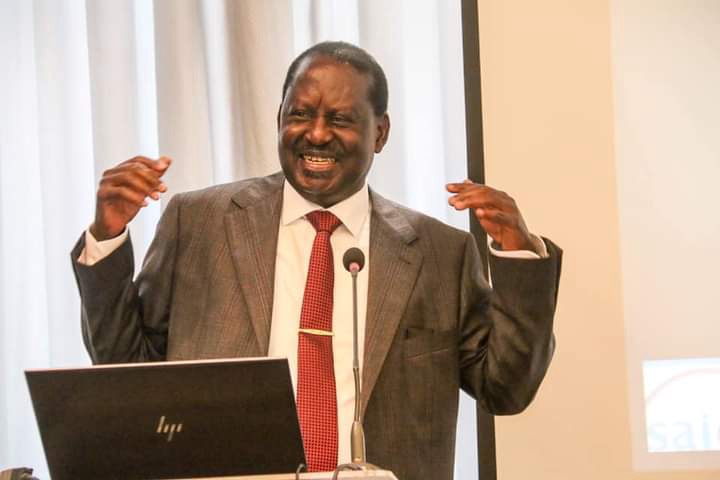 "I have no problem with Kikuyus. I have so many Kikuyu friends and Luos and Kikuyus have been friends since the Independence. But a few elites have spread falsehoods that we want to take the property of house of Mumbi," he said.
The former Primier recalled how he worked with retired President Mwai Kibaki to remove KANU from power and how Kikuyus praised him for his role by declaring him as a 'Njamba' (warrior).
He said his relationship with Kibaki got strained after people close to the president betrayed him by refusing to honour the MOU they had ahead of 2022 polls.
Raila said some Kikuyus also appeared hostile towards him due to propaganda that was spread ahead of 2013 elections that he was behind the arraignment of their son (Uhuru) at the International Criminal Court (ICC).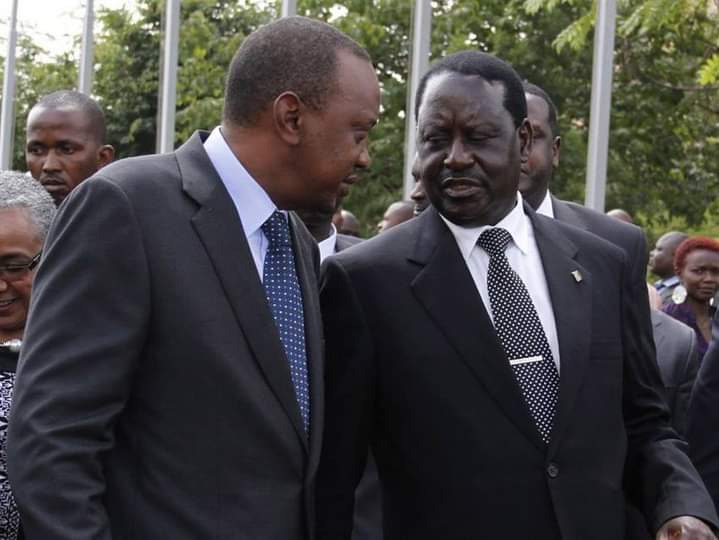 "Together with Kibaki we rooted for a local tribunal to try the post election cases they some said 'don't be vague go to hague'. Later they falsely accused me taking them to the ICC," he said.
In conclusion, the ODM boss said his relationship with Kikuyus was deep noting even his sons have married from the community.
"Fidel married Wanjiru, Raila Junior is married to Wambui. I have nothing against Kikuyus because they are my athoni (in-laws)," Raila stated.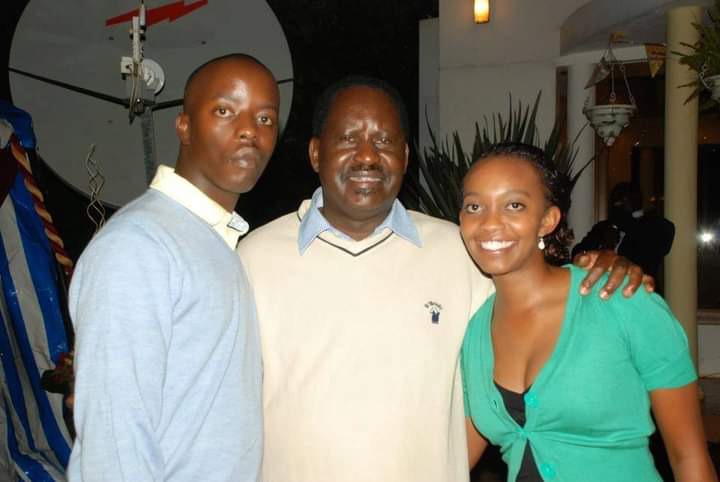 Content created and supplied by: MartinMurigi (via Opera News )