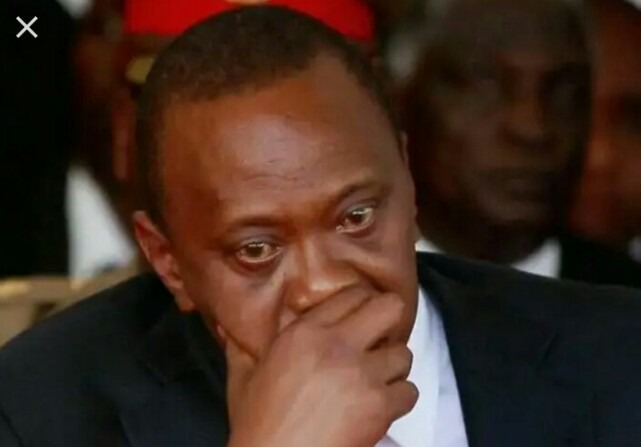 Kikuyu member of Parliament Honorable Kimani Ichingwah has reacted on demolitions that are being conducted by Kenyan government a midst covid-19 pandemic. Through his Twitter handle, he asked a bout the correlation between the rising numbers of covid-19 cases and the rainy season demolitions that are currently underway in Njiru.
He went on to mention the covid-19 heist, where the government lost over seven billions shillings in tender scum. The KEMSA billion scandal hit the country hard, and the case is still being investigated as those allegedly involved are being questioned by Senate committee and director of criminal investigation.
Kenyans are currently facing tough economic times, which was brought by covid-19 virus. President Kenyatta imposed a lockdown with an aim of fighting the virus, but it seems like not all Kenyans are happy with the move. Some are even calling on the government to open ease the restrictions and allow citizens to get back to work.
Here are some reactions on Kimani Ichingwah Post.
"@KIMANIICHUNGWAH when you see us lack sleep at this hour know this country is hard to live at. Some of us cry when we see the bad governance. Honestly what make most leader become heartless as they see people suffer?? You watch lifestyles they are living with stolen taxes,it's sad" Posted Ken.
"The BIGGEST problem we have in Kenya is SELFISHNESS! people don't care nor follow up as long as it's not happening to them. 10 years after the Thika road and Syokimau demolitions we are still agonizing about more demolitions? When will we ever have bullet proof Land Laws?" Posted Debra.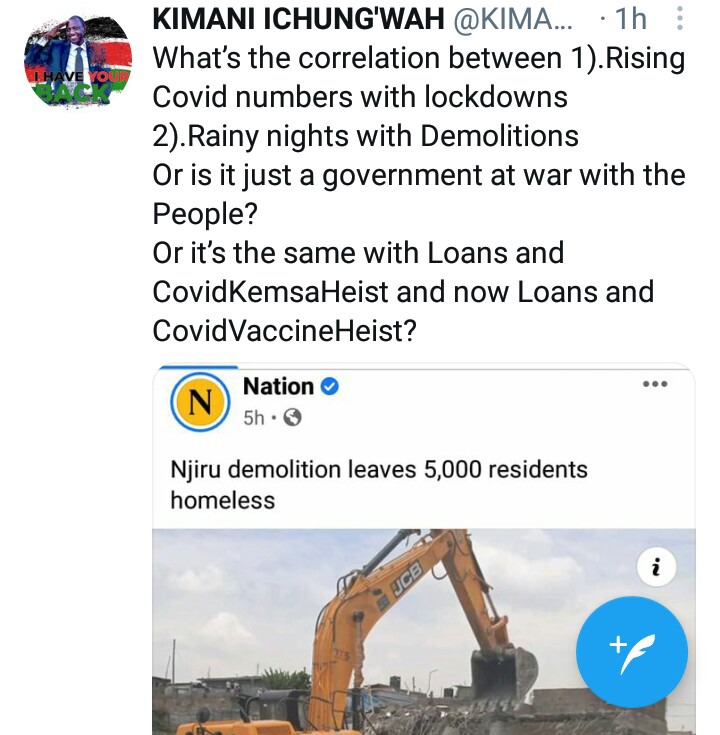 Content created and supplied by: NatashaRehma (via Opera News )